How to Make Art Prints to Sell on Etsy (Step-by-Step)
The online marketplace Etsy has become so popular that almost all artists have a shop on the platform. However, with so much competition, selling on Etsy may seem like an impossible task. However, the secret to selling is to make great prints, but how do you make art prints to sell on Etsy?
You can make art prints to sell on Etsy at home using a camera, a computer, and a printer. If you don't have these tools, you can partner with one of the official Etsy manufacturing partners to create the prints, although you may have to forgo some of your profits.
If you've never made a print of your artwork yourself, it will require several steps and some trial and error to get a quality print. Depending on the selling options you'll be offering on your Etsy store, the amount of work you'll need to put into selling on Etsy will vary.
Keep reading, and I'll show you several ways to make prints you'll be proud to sell on Etsy.
What are Art Prints?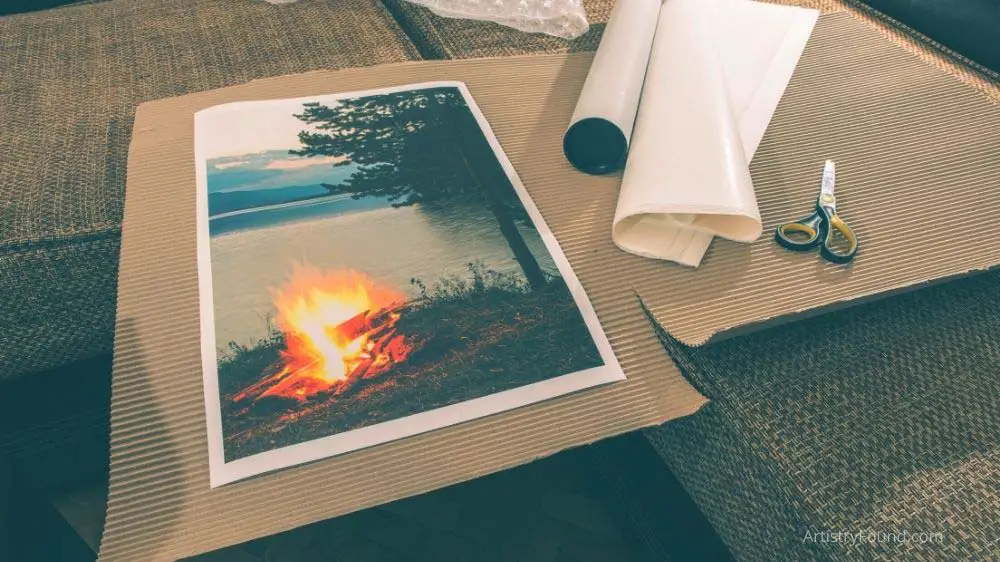 (This article may contain affiliate links and I may earn a commission if you make a purchase)
Art prints are copies or reproductions of your original art made on acid-free paper using a printer and special archival ink. This type of ink makes the prints last for decades without fading.
You can make prints of your original paintings, photography, or other artwork you've created to sell on digital stores like Amazon or Etsy.
As an artist, you should be selling fine art prints, as it can be very lucrative, and Etsy is a great place to do that. Looking at the popular sellers on Etsy, you'll see thousands of reviews, which could only mean that these sellers are potentially selling tens of thousands of their art prints online.
While reproduction art prints don't sell for the same high prices as an original artwork (i.e., a painting), you can sell as many as you want. For instance, if you make a thousand sales of a print that sells for $20 each, you'd have made twenty grand, which isn't bad, given that you still have a copy of your original artwork that you can sell for much more than a reproduction.
Should You Sell Printables or Physical Prints on Etsy?
Before the advent of digital platforms like Etsy, you'd need to make the physical prints before making a sale. However, Etsy has made it possible to sell your artwork in two ways. One of which doesn't require making a print at all.
The first way is to sell a physical print that you had printed (or printed yourself) and then ship it to the buyer when sold.
The second is to give the buyer a digital download of the image, enabling the purchaser to simply download the digital file and print the artwork themselves. These digital files that end-users can print are called Printables.
When selling copies of your art on Etsy, you can either choose to sell printable formats of your artwork, sell physical prints, or both.
Due to the availability of these options and the fact that there are top-selling artists in both the Etsy printables and physical product categories, many new Etsy sellers aren't always sure what to offer.
Selling Physical Fine Art Prints
There are some pros and cons in both categories. Physical prints usually sell for more, as you have to handle the cost of paper, printing, and shipping. However, it's also more susceptible to bends, tears, irreversible damage, and ongoing customer service.
If you are selling prints, you must provide some kind of support to buyers in case their prints suffer damage in transit.
Selling Printable Files
Selling printable art isn't prone to all the damage that a physical print could suffer in transit. However, it also limits your customer base, as many people don't have access to the high-quality inkjet printers required to make good fine art prints.
If you can afford some tools, it's best to always provide both options. Buyers should always be able to choose if they want the printed version mailed to them, or if they want a downloadable version that they can choose to print themselves.
Important: Even if you aren't shipping physical prints, you must print physical samples of the designs you make on paper. Art prints look duller on paper than they do on your computer screen, and you'll never know how it will look or if the colors are correct until you print it out.
If you're low on budget and time, it's best to sell only printable versions. This will buy you some time to learn to make compelling prints that will make you a more popular Etsy seller over time.
How to Make Art Prints For Etsy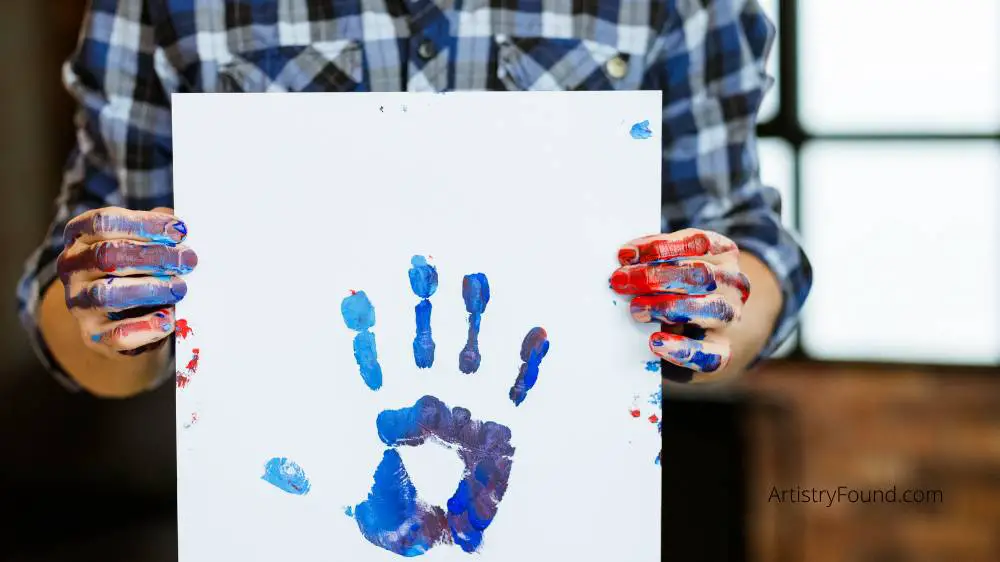 This article will cover two different ways to make art prints for sale on Etsy. This section will show you how to make physical art prints that you ship to customers, while you'll learn how to make printables in the next section.
With that being said, let's go into the steps required to make and sell physical prints on Etsy.
1. Get the Necessary Tools to Capture and Print Your Art.
Making a physical copy of your art prints is a lot more tasking than selling it as a digital printable and much more expensive. Having said that, it will be much easier if you create digital art in the first place, but I sincerely doubt you do much painting on your iPad.
To get started with making art prints, you need a good computer or a very powerful tablet. An iPad Pro is passable, but getting a more powerful computer will make your job easier. Shoot for a device with at least 8GB of RAM to avoid hiccups while running the necessary programs.
You'll also need an inkjet printer that supports pigment inks to make the prints. Many printers are up to the task; ask for recommendations on a Facebook group, and you'll see dozens of options.
The Epson Expression HD XP-15000 (Amazon) is a highly rated 6 color printer capable of making high-quality prints.
You'll also need to buy some acid-free photo paper (Amazon) for the print itself. These papers are usually listed as archival quality, and they're available in most online stores. The acid-free archival-quality paper will ensure that the colors in your artwork are well-reproduced while lasting a very long time.
In addition to ink (most printers come with a small amount of ink to start), these are all the necessary tools you need to get started printing.
If you'll be outsourcing your printing to a printing company such as a local photo lab or print shop (Kinkos, FedEx, etc.), you can cut these tools down to a computer only. However, outsourcing your art prints will increase your cost significantly in the long run.
In addition, by owning all the required tools yourself, you may be able to sell your services to other artists to print their artworks.
2. How to Digitize the Art.
When you have all the tools ready, you can start working on creating the art prints. The first step is creating a digital version of the original artwork for editing before sending it in for print or printing it yourself.
There are two popular options for digitizing your art, depending on the size. You can either use a scanner, which works well for smaller artworks, or take a high-resolution picture using a DSLR camera, which is the popular way to digitize larger paintings, drawings, and artwork that doesn't lay flat.
Having both a scanner and a camera is handy, but you don't have to invest in both. If you create larger art pieces that don't easily fit into a scanner, investing in a camera is the logical choice. However, getting a scanner is the least expensive option if most of your art can be classified as "small."
The Epson Perfection V600 Scanner (Amazon) is a great choice for scanning small artworks.
If you have larger artwork and don't have a camera, you can pay a local professional photographer to capture your artwork for you. Even with a camera, you'll need lots of practice to be good at reproducing digital images accurately.
Also, you should refrain from using your smartphone to take pictures of artworks for commercial purposes. While the image may look okay on your smartphone, it will look pixelated in the editing software and even worse when printed on paper.
If your artwork is A4 size (8-1/4 x 11-3/4) or smaller, you can safely use a flatbed scanner. Make sure to always clean the surface of the scanner glass, as it may contain dirt that will show up in your art prints.
You should also scan at the highest resolution possible; you can always scale it down if necessary, but scaling up will create a sub-standard image.
3. Edit the Digital Image
After creating a digital copy of your art using a scanner or a DSLR, the next step is importing it into some type of photo editing software for further edits.
While cameras and scanners are capable of making good representations of your art, things don't usually look good enough to be sold as-is on Etsy. You'll need to do some retouching in a good program like Photoshop.
You can also use a good free photoshop alternative like Krita. It offers many of the features you'll find in Photoshop without the cost.
In the editing phase, you'll need to crop the image to remove any unwanted space around the artwork. Cameras usually capture a wider area than you want and you may have accidentally scanned the entire surface of the scanner.
After cropping out the unwanted parts of the image, you can do some color correction and scale it down to the size you need.
4. Print Test Proofs and Final Copies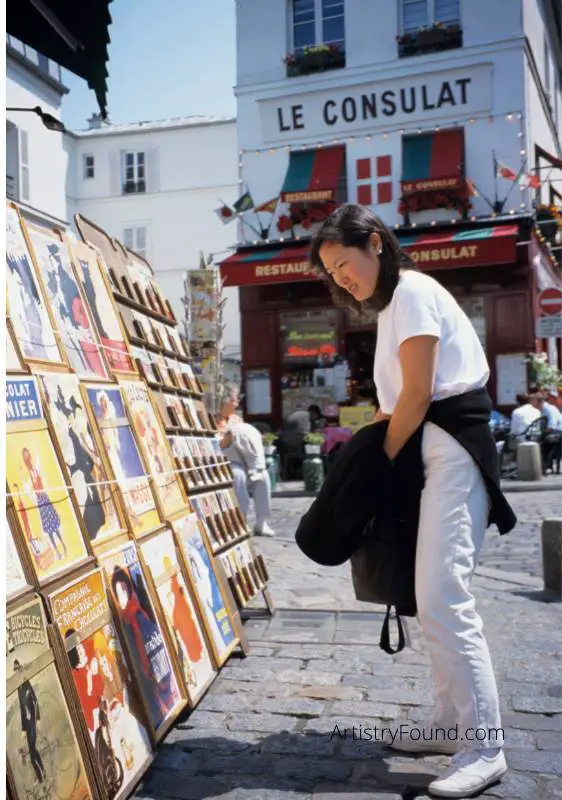 When editing your image in Photoshop (or any other image manipulation program), you should note that what you're seeing on the monitor isn't what the printer will print on paper.
The reason for this is the difference in how monitors and printed documents display colors. A monitor uses the RGBA (Red, Green, Blue, and Alpha) color model, which is an additive model and produces brighter colors.
However, color printing uses the CMYK (Cyan, Magenta, Yellow, and Key), which is a subtractive color model that produces more muted colors.
Naturally, you should expect colors to be brighter and more vibrant on your computer than they will be when you finally print them out.
Since there is no known way to display colors in the CMYK color mode accurately on a monitor, the only sure way to make perfect prints is by printing test proofs in the editing phase. Test proofs are beta prints of the documents to see how they'll look when you finally make the art prints.
(Tip: To save on printer ink during the testing phase, you can choose to only print small test areas of the artwork until you get it more dialed in. Then you can create a full test print.)
The editing phase is only complete when you achieve a quality print that you feel comfortable selling. At this stage, you can save the image and proceed to set up your Etsy shop in order to start selling prints.
5. Setting Up Your Art Shop on Etsy
You don't have to print physical copies of your art before setting up a shop on Etsy. You can set up your shop, list the prints for sale, and print whenever someone makes an order.
Setting up a shop on Etsy is straightforward, but you must list one physical or digital product for sale before your shop can go live. So, if you skipped down to this step, you better go back up to create your first art print before trying to set up your shop.
To create a shop on Etsy, you must set up an account first. You can sign up with your Facebook account, Google account, or Apple ID. If you'd rather separate your online accounts, you can create an account for Etsy using your email address (this is generally my preference).
After signing up for an Etsy account, you can hover over your profile icon and click on the "Sell on Etsy" option. This action will direct you to a page where you can start setting up your shop.
The whole process of setting up an Etsy shop is quick, except for the part where you have to list your first product. You can't skip this part, and there are lots of questions to answer to complete your first listing.
After listing your first product, you'll also need to set up some payment information, and that's about it. You can now start selling your art prints on Etsy.
When you receive your first order, you can print it and ship it to the customer. You can also print several at a time, so you don't have to print new ones each time you receive an order.
Items mentioned in the video above (all from Amazon):
How to Sell Art Prints on Etsy Without Printing Anything
Remember, you don't have to buy a printer and handle the shipping to sell on Etsy. You can either choose to sell digital downloads or use a third-party manufacturing partner to print and ship the prints to your customers.
Selling an Etsy digital download is the better option of the two, as you have the potential to make more profits without having to print or ship anything. With a third-party manufacturing partner, you'll have to share a sizable chunk of the proceeds from the sale, as the company is handling everything on your behalf.
Here is a detailed breakdown of how to sell your art prints on Etsy without having to print or ship anything.
1. Selling Downloadables (Printables)
Downloadables (or printables) make up an essential part of the art prints market. Most artists on Etsy offer printable versions of their prints, including those that also sell physical copies.
Printables are the least demanding class of products on Etsy. You can make a downloadable version of your art by following the steps in the previous section, down to the part where you have to print it out.
However, you must make it clear in your listing that you're not shipping a physical version of the print to the buyer. Some customers buy downloadables, thinking they've ordered physical products, and you don't want to flood your products with negative reviews because of a simple misunderstanding.
2. Use a Manufacturing Partner
There are many manufacturing partners on Etsy, and they all work very similarly. When you partner with any of them, they'll receive a notification once someone places an order for a physical copy of your art print.
While you rest at home making more awesome art, these partners will print, package, and ship the print to the customer for a commission, and you make profits without lifting a finger.
Using a manufacturing partner may seem like a no-brainer until you see the charges. The amount they charge per print will convince you that making your art prints yourself is indeed a worthwhile investment.
There are many manufacturing partners on Etsy, but Printful and Printify are two of the oldest and best.
Final Thoughts About Making and Selling Prints on Etsy
Selling art on Etsy is not as difficult as it may seem at the beginning of the process. Setting up a successful Etsy shop as an artist comes down to producing quality art prints of in demand products, followed by creating a good Etsy listing.
Once the first orders come in and you get a few positive reviews on your products, you'll begin to see more regular sales.
Hopefully, after reading this article, you now understand how to make art prints of your artwork to sell in your Etsy store.
More From Artistry Found