Millennials: The Type of Art They're Buying Today!
Art has always been a crucial aspect of society, with people using it to express themselves. In fact, there have been various types of styles, techniques, and mediums throughout the history of art. But what's the type of art that millennials are buying today?
Millennials are drawn to and are buying contemporary art. The art includes different styles, including abstract, modern, pop art, surrealism, graffiti, and photorealism. In addition, contemporary art comes in various mediums such as sculptures, painting, photography, mixed media, and digital art.
This article explores the type of art millennials are buying and how innovations with technology have influenced the way people collect and buy art. Read on and learn more!
What Type of Art Millennial Collectors Focus on Collecting?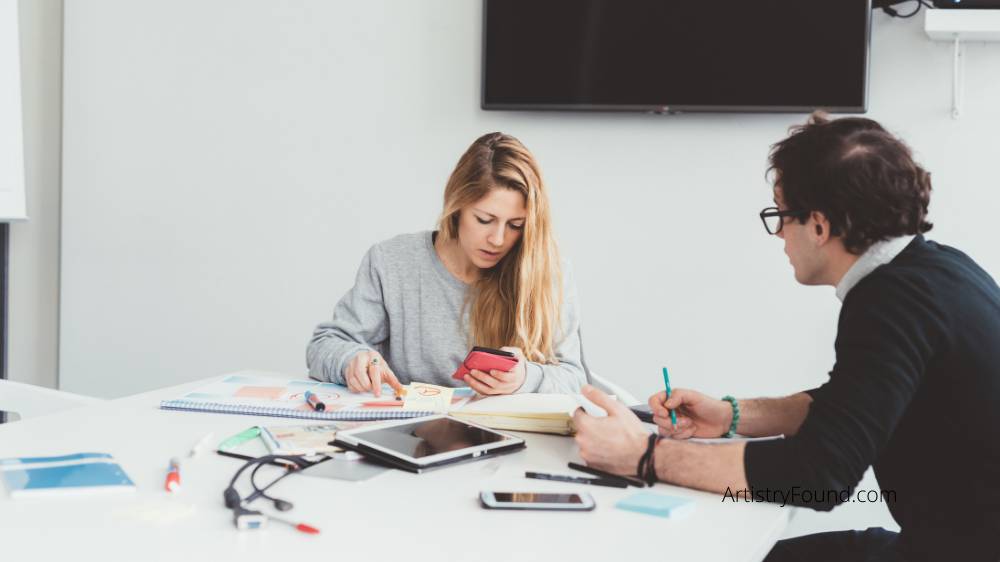 (This article may contain affiliate links and I may earn a commission if you make a purchase)
Personal and direct connection to a piece has become an increasingly crucial aspect for millennial collectors. They tend to buy artworks that express their ideas or values. They're also highly incentivized by the style, aesthetic, and story when deciding to invest in a piece.
Moreover, the artwork should convey some form of emotion and identity that resonates with the buyer (instead of necessarily being created by a well-known artist). Taste, moral, and political values are all essential factors for millennial collectors.
Is Contemporary Art the Art of Today?
Contemporary art is a combination of various methods, styles, concepts, and materials. No single ideology or image encapsulates this art style completely, which sets it apart from past art eras. Its diversity of themes and subjects also makes it stand out.
Besides, art can be a cultural framework for conversations about family, identity, community, and nationality.
What Are Contemporary Art Styles and Their Role in Millennial Collection?
In today's world, there's so much freedom to create artworks according to any art style. However, even with an extensive range of choices, millennials tend to buy and collect the following art styles:
Modern Art: This can be described as a new creative and experimenting way to respond to traditional art usage. Modern art and modernism cover artworks from the 1860s to the 1970s.
Abstract Art: It's an art style that strives to achieve an effect rather than illustrate a visual reality. The style is characterized by bright hues, and playing with shapes. The art style also uses geometric shapes balanced with black lines.
Pop Art: Emerging in the 1950s, the style challenged traditional fine art. It has imagery of popular culture and conveys irony. The art style can be seen as a reaction to the dominant abstract expressionism.
Graffiti And Street Art: Graffiti dates to the 1960s and is characterized by big letters and colorful paintings.
Surrealism: It's an art style where objects are put in situations where they couldn't be placed. It illustrates dream-like scenarios and is free of consciousness.
Photorealism: It's a style where the artist will copy a picture down to the smallest detail in a painting.
Why Does Contemporary Art Attract Millennials?
There's more relatability and common understanding with the contemporary pieces. The lack of a single object or point of view is seen as reflective of the current world, which intrigues millennials. Besides, the exact time when the contemporary art era started and its end will be an ongoing subject of debate since it overlaps with the modern art era.
Moreover, young collectors have gravitated towards the use of unusual contemporary art mediums and materials. However, according to the Contemporary Art Market Report, 2020, the most used mediums are painting at 65 percent and sculpture at 16 percent. 
Where Do Millennial Collectors Buy Art?
Millennials collect art both online and offline. According to the Hiscox Online Art Trade Report, 2019, 23 percent of millennial collectors have never bought art in an auction, gallery, or art fair. Moreover, a staggering 9 percent indicated that they had bought artwork online more than once in the last year.
Furthermore, the report showed that 80% of millennial art buyers went on Instagram to discover new artists and find art they want to buy.
The speed, informality, and instantaneity make it appealing for millennials to collect via social media. Consequently, this large propensity means that the online market plays a vital role in introducing a new generation of art collectors. Businesses have adapted to the attitudes of millennials through the rise of online marketplaces and auctions over the last few years.
However, that doesn't mean millennials don't collect offline- they actually do from galleries, art fairs, and artists. These young collectors often want to view the art in its physicality and in-person to assess the size, condition, quality, and authenticity.
What's Millennials Art-Buying Trends?
Millennial buyers have less access to capital compared to the generation before them at the same age. Spending habits change with less cash. Hence, millennials are less likely to buy expensive artworks or big names.
Instead, they'd rather invest in emerging artists, with the hope that the art will accrue value over time.
Moreover, the attitude toward consumerism is different and more thoughtful with millennials. Many millennial collectors see art as an investment opportunity. The Hiscox Art Report shows that when it comes to the motivation for buying art, return on investment was second only to emotional benefit.
Identity and status, and social aspects come third and fourth, respectively.
Flipping art for quick returns changes the type of artworks young collectors are looking for. It also means they're more inclined to sell the art in the near future. This quick turnover in an artwork requires lots of buying activity and continual reinvestment in art.
Millennials Art Buying and Technological Advancements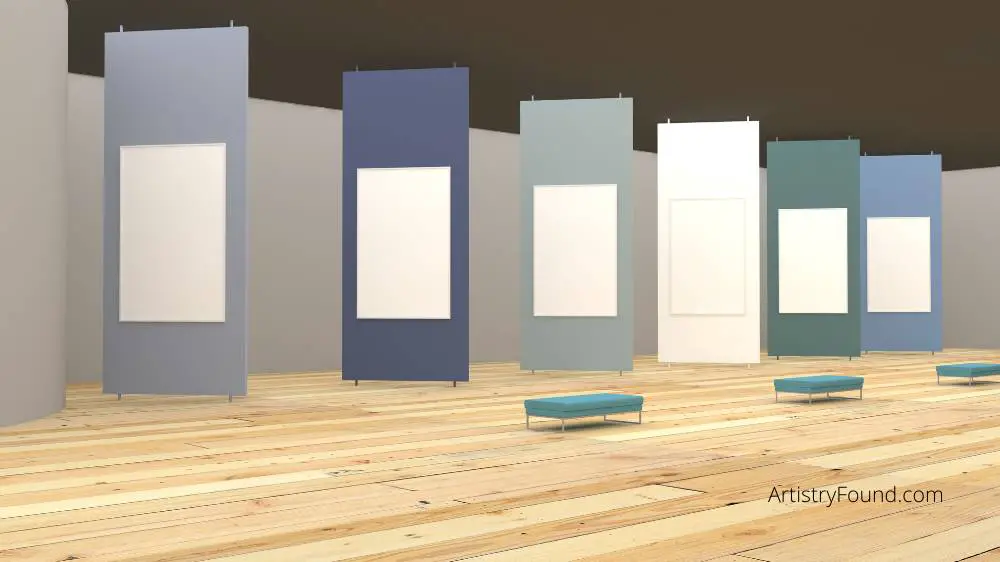 Millennials' tastes and preferences have revolutionized virtually everything- from food delivery, ride-sharing, dating to shopping. There's also evidence that millennials are taking a strong interest in collecting art and transforming how it's being sold.
In fact, the Art Basel and UBS Global Art Market Report 2020 show that younger people are currently the fastest-growing group of art collectors.
The report also showed that the most significant growth year-on-year had been seen in collectors under 40, increasing by 6 percent to 19 percent in 2019. Besides, the contemporary sector has the largest share of millennials, with 21 percent of contemporary collectors being under 40 years.
Hence, millennials buy more and spend more on contemporary art than most other demographics.
How Can Galleries Engage the Millennials?
As the art market shifts to suit the millennial audience, new trends are emerging. For instance, precision is fundamental when engaging millennials.
In addition, galleries should adapt to flexibility, transparency, sustainability, and diversity to attract and retain the attention of millennials. That's because millennials view art through a prism of investment and social values.
More From Artistry Found