Monochromatic Color Paintings (Examples From The Masters)
One of the most incredible aspects of painting is being able to observe the incredible color palettes developed by the artists. So much so that some artists can be recognized simply by their choice of colors. It is no secret that the colors used in a painting can set its atmosphere and mood just as much as its theme. 
Monochromatic color paintings are an excellent example of how artists can create captivating paintings with limited resources. In other words, a monochromatic painting is a piece of art using shades of just one color.
In this article, we will take a look at some of the most memorable monochromatic paintings from art history.
Leonardo da Vinci – "La Scapigliata"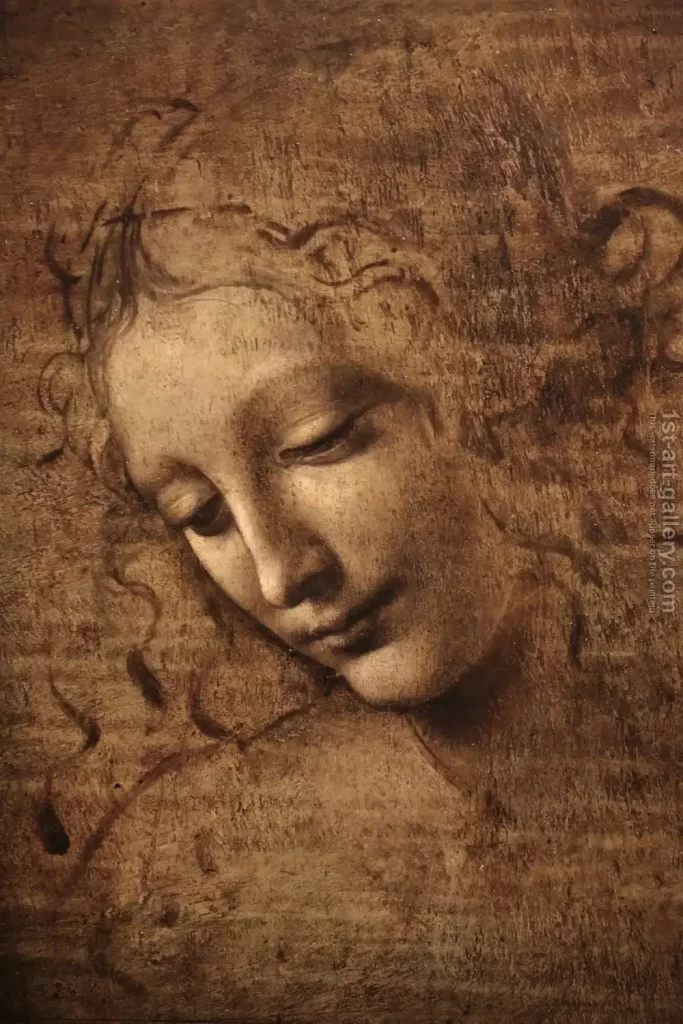 (This article may contain affiliate links and I may earn a commission if you make a purchase)
Leonardo Da Vinci's "La Scapigliata" was created in 1508, and the title translates to "disheveled". This impactful and elegant unfinished piece captivates audiences everywhere.
Because it is a sketch, it features a limited color palette, as da Vinci worked with only oil, umber – which is a brown pigment – and white over a wooden panel. Also known as "Female Head", "La Scapigliata" is a powerful portrayal of the natural beauty of a young woman.
Da Vinci's depiction of the woman with disheveled hair is a beautiful example of how artists were portraying female subjects in a different way than before, ultimately impacting the way women were viewed in society.
Julian Onderdonk – "Bluebonnet Scene"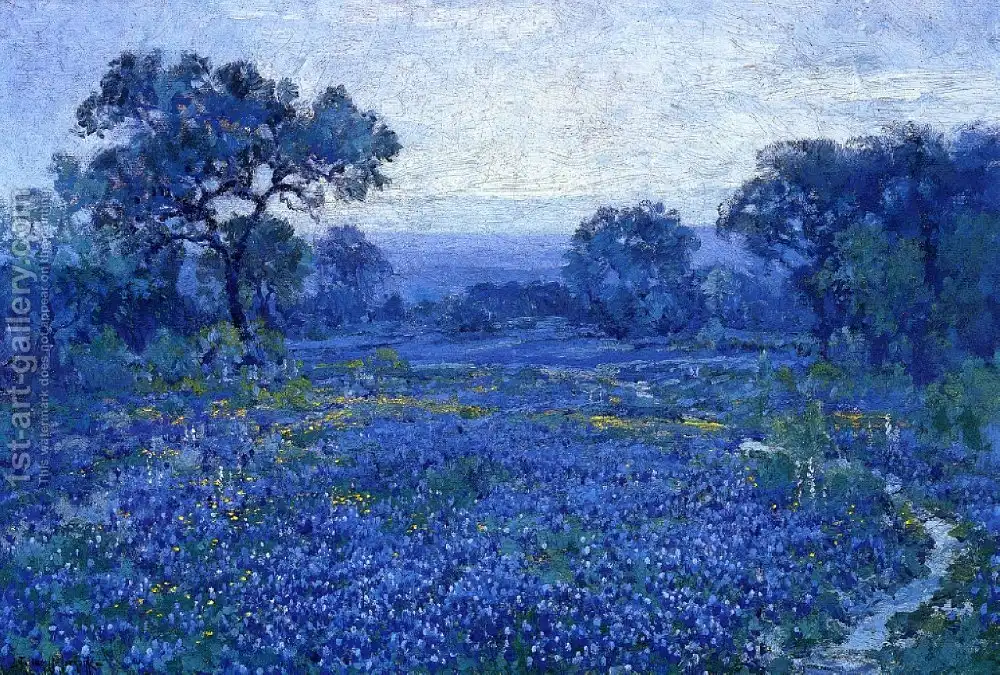 Julian Onderdonk was a significant painter in the history of Texan art. At an early age, he was able to study under the master of American Impressionism, William Merritt Chase, who Onderdonk's father also studied under.
Like most Impressionists, Onderdonk enjoyed working in plein air, meaning he painted on location to observe the sunlight and its changing effect. He became very popular for his memorable color paintings, especially of bluebonnets.
"Bluebonnet Scene" shows a landscape in which Onderdonk used predominantly shades of purple-blue, creating an almost dream-like environment.
Pierre Auguste Renoir – "Portrait Of A Young Girl"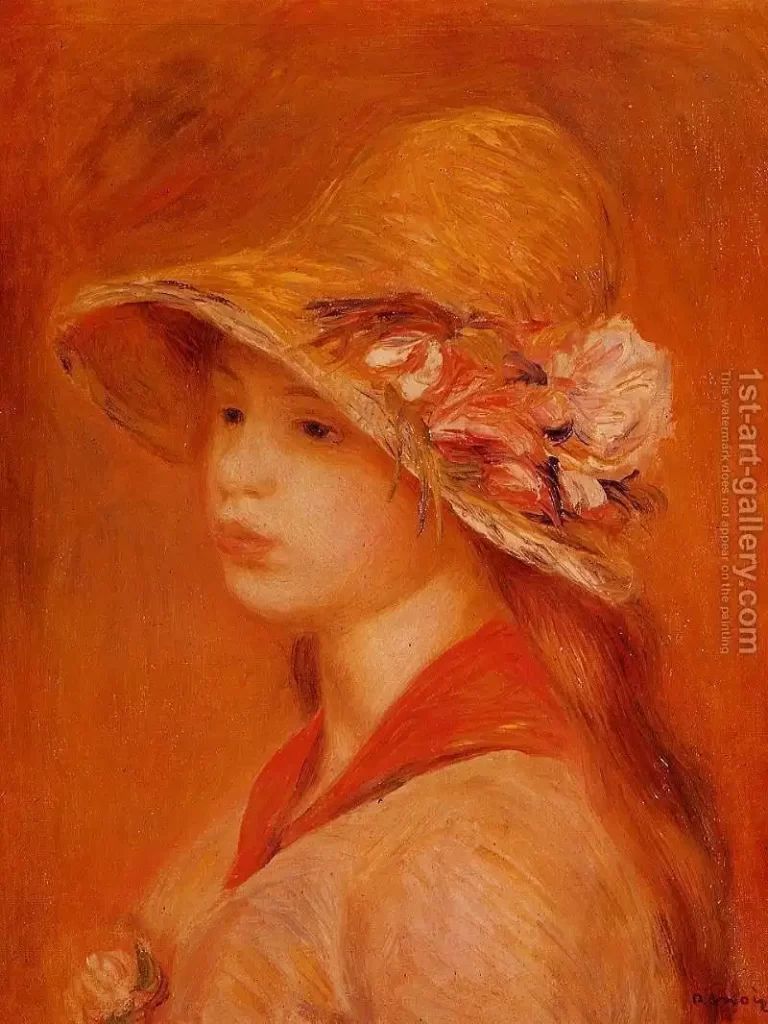 Pierre Auguste Renoir was one of the leading names of the modern Impressionist movement. His production consisted of bright and eye-catching colors, and he created mostly colorful paintings.
One of the artist's most repeated subjects was the female figure – from portraits of women in daily activities, like reading or playing the piano, to nude portraits.
"Portrait of a Young Girl" is an incredible monochromatic portrait made with tonalities of orange, giving the artwork a bright and warm atmosphere.
Paul Klee – "Revolving House"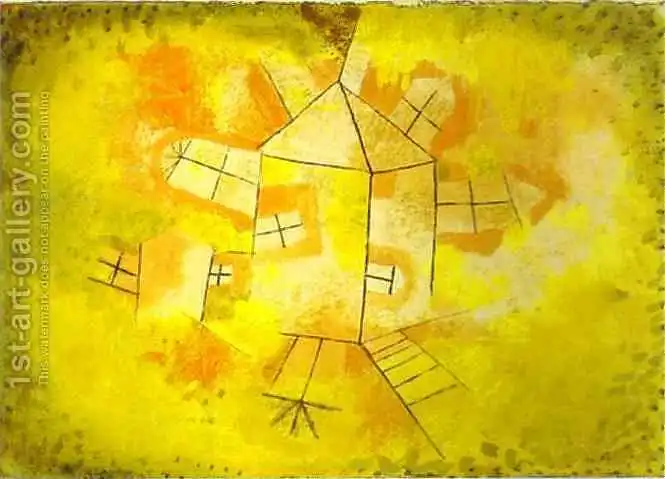 The 1921 piece of art "Revolving House" created by Paul Klee brings a mixture of abstraction with simplified figurative representation.
This colorful painting was most likely inspired by the artistic and architectural vision of the German school Bauhaus, in which Klee began working as a teacher during the same year he completed this painting.
Klee was able to create a modern masterpiece while using a limited palette of mainly yellow in "Revolving House", which gives it a fun and cheerful vibe.
Max Liebermann – "After The Rain"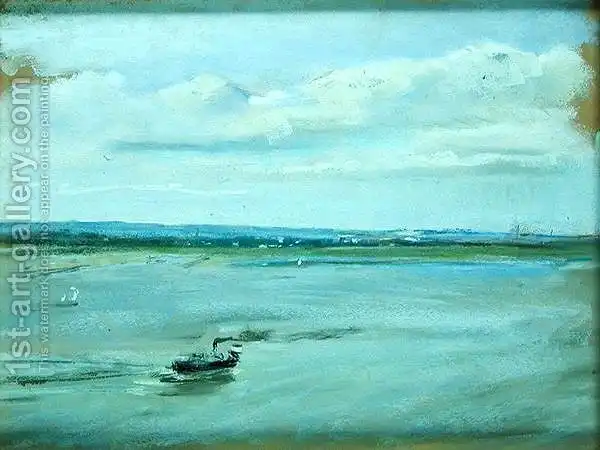 As one of the foremost artists of German Impressionism, Max Liebermann created breathtaking seascapes and landscapes by observing the fleeting effects of sunlight on these sights.
"After the Rain", created in 1902, is no exception to his incredible portrayals of the sea. In this reproduction, the artist was able to convey all of this with a limited pallet of blue-green tonalities bringing a calming atmosphere to the painting.
Isaac Levitan – "Footpath In A Forest Ferns"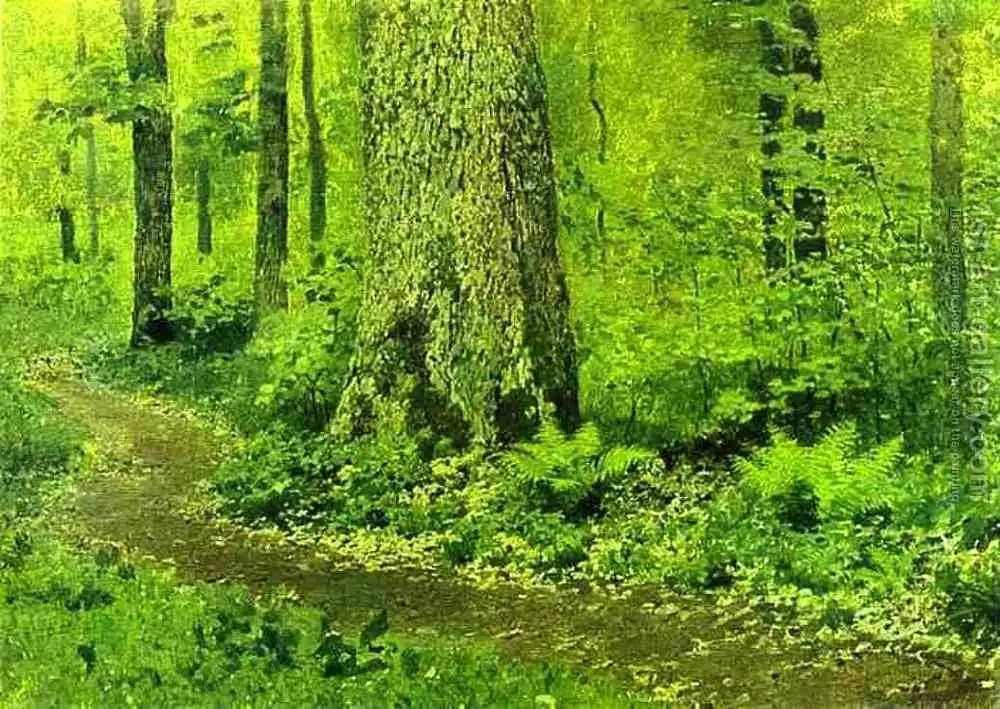 Painted in 1895, Isaac Levitan's "Footpath in a Forest Ferns" is a great example of what became known as the "landscape of mood". This style of painting was based on a spiritualized vision of nature, and there is virtually no representation of human presence.
The Russian painter was deeply praised and has even been compared to the master of Impressionism, Claude Monet.
This oil painting reproduction of "Footpath in a Forest Ferns" shows a monochromatic version in which vibrant green is the dominating color. The tones of green used in the landscape reinforce the idea of "landscape of mood", making the scene look almost ethereal.
Thomas Wilmer Dewing – "The Song"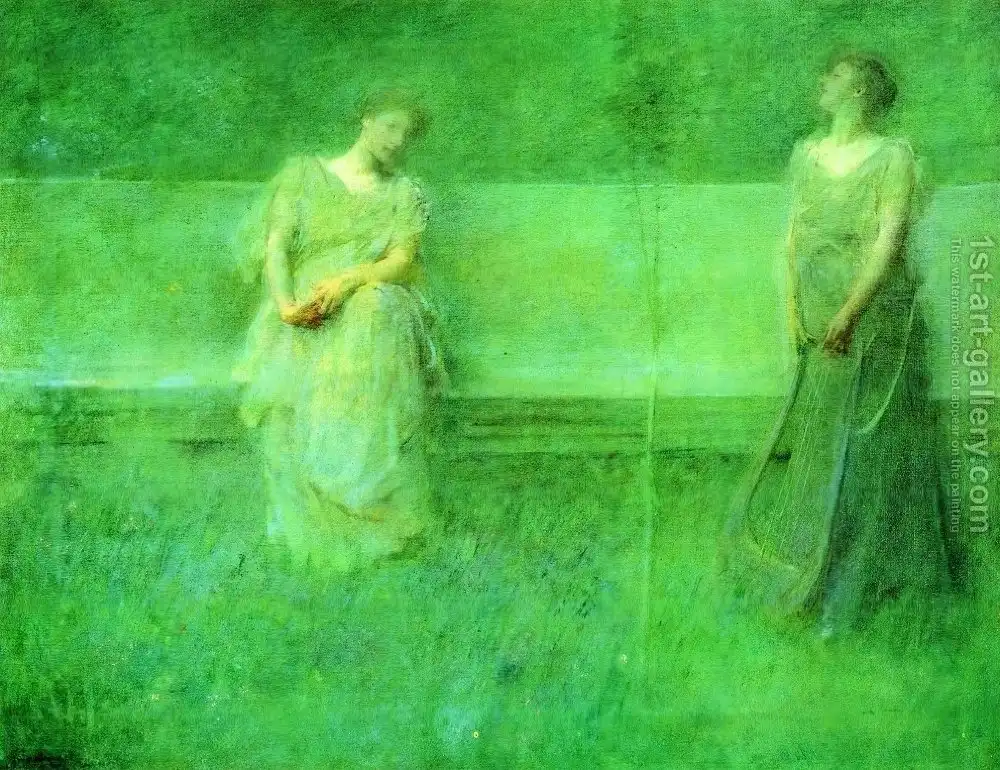 "The Song" is a mesmerizing painting of Dewing's most notable theme, the portrayal of aristocratic women.
What sets this artwork apart from the rest is its magnificent use of color. With a monochromatic palette, this painting created in green gives a surreal perception of an ordinary everyday scene.
The two beautiful women seem almost ghostly because of Dewing's use of color. The American painter played a significant role in modern American painting and even became one of the founders of the group The Ten.
During the 1880s in the USA, a style called Tonalism emerged in which artists used color to create atmospheres in landscapes.
Kazimir Malevich – "Black Square"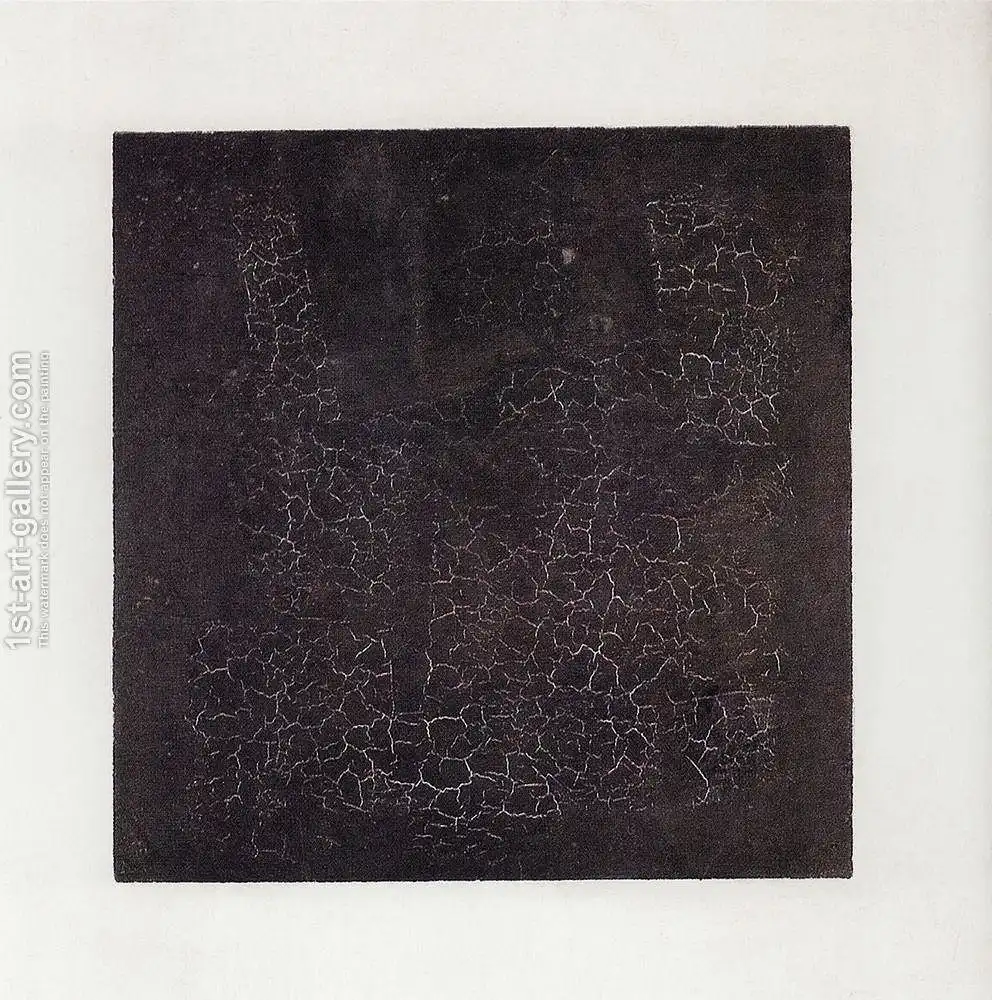 When we think of monochromatic, often the first thing to come to mind is black and white.
First shown to the public in 1915, Malevich's "Black Square" is as iconic as it is perplexing. The artists full take on abstraction and break away from all symbols in this masterpiece was groundbreaking for his time and continues to spark dialogue in the art world.
This piece of art was referred to by many as the "zero point of painting", and the artist himself stated, "It is from zero, in zero, that the true movement of being begins".
Conclusion
Although monochromatic color paintings became most popular in contemporary art, it is possible to find many famous colorful paintings throughout the history of art in which the artist creates the artwork with one dominant color.
The choice of color can evoke different emotions and give whole new meaning to a piece of art.
Furthermore, monochromatic color paintings have the power to intensify the viewer's reaction when used in a smart manner, like the impactful color paintings seen in this article.
More From Artistry Found
(Images courtesy of 1st-Art-Gallery.com)