10 Best Places To Buy Art In Los Angeles? (Revealed!)
Los Angeles has been the home of many creative endeavors for the better part of a century in all spheres of artistic expression. With so many art galleries, art venues, and talented artists, it can be daunting to figure out where to buy art in Los Angeles.
The top 10 best places to buy art in Los Angeles are
Artspace Warehouse
Chemers Gallery
Latitudes Gallery
Gallery1988
Hauser and Wirth
Artshare L.A
Thinkspace
New Image Art Gallery
La Luz De Jesus Gallery
Gabba Gallery
As one of the most influential cities in the art world and with over 100 private galleries, narrowing a list to just ten galleries should not be considered a definitive list. Rather, this list provides a broad spectrum for new and seasoned art buyers in Los Angeles.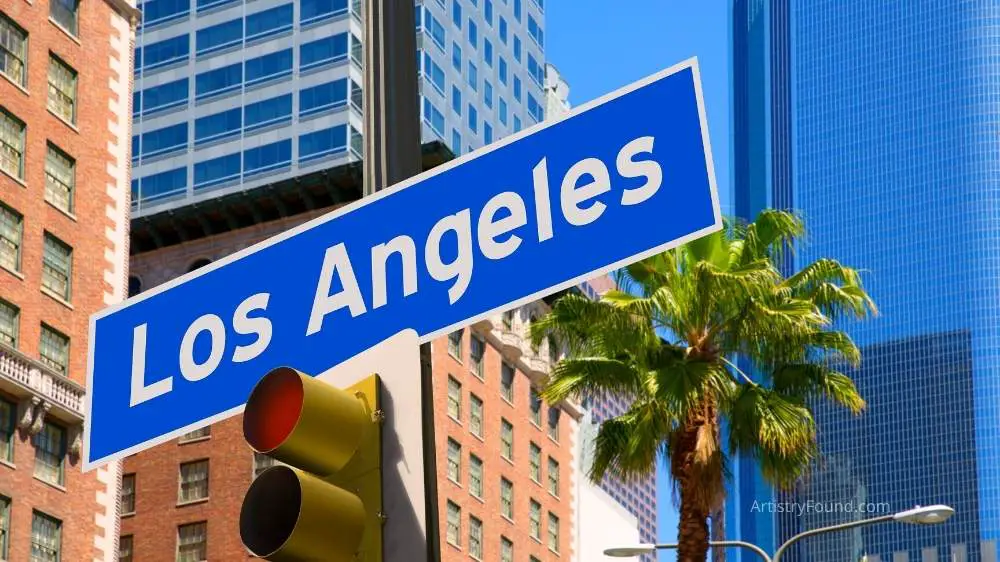 (This article may contain affiliate links and I may earn a commission if you make a purchase)
1. Artspace Warehouse
Artspace Warehouse prides itself on introducing both new and seasoned art collectors alike to international artists through its collaboration with their art gallery in Zurich, Switzerland, and by having an established, accessible, online space.
All artwork featured on their website is on display at their 5000 sq. ft. art gallery at 7358 Beverly, Boulevard Los Angeles. The focus of the gallery is affordable, contemporary art between $100 and $4000, and an average price of under $1500.
Their clients have ranged from individual collectors to large corporations such as Disney, DreamWorks, Capital One, CBS, WarnerBros, and Sony, to name a few. The diversity of art available at Artspace Warehouse makes it a must-visit for both locals and tourists. 
2. Chemers Gallery   
Established in 1978, Chemers Gallery focuses on showcasing the works of emerging and mid-career artists. The gallery prides itself on exhibiting as many art mediums as possible, including but not limited to:
Various limited edition graphics
Chemers Gallery is most famous for world-renowned children's book illustrators such as Mary Grandpre, Robin Preiss Glasser, Gennady Spirin, Raul Colon, Brett Helquist, Jane Dyer, Lou Fancher, and Rafael Lopez.
Finally, the gallery is actively involved in community engagement, having partnered with Ronald McDonald House, Chapman University, The Wooden Floor, and Tustin Area Council for Fine Arts.
3. Latitudes Gallery
With galleries in Los Angeles and Hawaii, Latitudes Gallery turns its lens on photographic art, focusing on the beauty of the natural world, most notably ocean views, sunsets, and wildlife.
Established by Steve Munch and Stephanie Hogue, this partnership has capitalized on each artist's particular strengths to great effect. Steve's bold style captures powerful images in contrast to Stephanie's softer, more meditative pieces.
4. Gallery1988
Established in 2004, Gallery1988 has become one the nation's most talked-about art galleries, in what feels like the natural evolution of pop art. The gallery has been called the world's first pop-culture-focused art gallery.
Attracting upwards of 2,500 guests in a single evening, the gallery has hosted numerous celebrities, including but not limited to: JJ Abrams, Paul Rudd, Seth Rogen, Guillermo Del Toro, Seth Green, Kristen Schaal, Jonah Hill, Nick Kroll, and Joss Whedon.
In the online space, the annual Crazy 4 Cult frequently receives over 1,000,000 website views a day and international news coverage. Having received the coveted "Art Gallery of the Year" by L.A Weekly, Gallery1988 is a must-see for all art enthusiasts! 
5. Hauser And Wirth  
On the other end of the spectrum, Hauser and Wirth is a globally established art gallery with locations in the United States, the United Kingdom, Switzerland, and Hong Kong, among others.
Established in 2016, the gallery in downtown Los Angeles promotes its international pedigree through various artists and a space that includes a contemporary art gallery, a restaurant, an educational center, a bookshop, and offices.
6. Art Share L.A
Arising out of historical, socio-economic turmoil, struggles, and victories in Los Angeles, Art Share L.A. is focused on holistic social upliftment and artistic expression.
Art Share L.A. was started in 1997 as an affordable housing project and community arts project. As a non – profit project, Art Share L.A. looks to create affordable and accessible spaces for new artists to display their work across various mediums.
Along with affordable housing and a 30,000 sq. ft showroom, Art Share L.A. also has a perimeter gallery, a recording studio, diversified classrooms, and a theatre with live streaming facilities.
Art Share L.A. is a must-see for those looking to experience the cross-pollination between art and community engagement.
7. Thinkspace
Founded in 2005 in Los Angeles' West Adam District, Thinkspace has garnered an international reputation as one of the most active exponents of the New Contemporary Art Movement.
The focus of the movement is to garner support for new and emerging artists in a more contemporary space, away from "high culture." Instead, they focus on promoting figuration, surrealism, representation, pop culture, and the subcultural.
In looking to grow the movement, the gallery has been at the forefront of international collaborations with galleries in Berlin, Hong Kong, London, New York, Detroit, Chicago, and Honolulu.
8. New Image Art Gallery
Established in 1994 in West Hollywood, the New Image Art Gallery sought to erode the corporatization of art as seen in its surroundings and instead look to promote a space wherein the gallery is an artist-run site for other artists.
The gallery's inclusive nature has helped launch the careers of prominent artists such as Barry McGee, Tauba Auerbach, Ed Templeton, Chris Johanson, and Theresa Chromati, among others.
The ethos of promoting emerging and mid-career artists remains the goal and aspiration of New Image Art Gallery almost 30 years later.
9. La Luz De Jesus Gallery
As one of the more established galleries on this list, La Luz De Jesus Gallery was established in 1986 by entrepreneur and art collector Billy Shire. The gallery showcases mainly figurative, narrative paintings and unusual sculptures.
As a hallmark of the post-pop movement, the gallery seeks to introduce underground art and counter-culture to a wider audience, with ground-breaking artists such as Manuel Ocampo, Joe Coleman, and Robert Williams having exhibited at the gallery.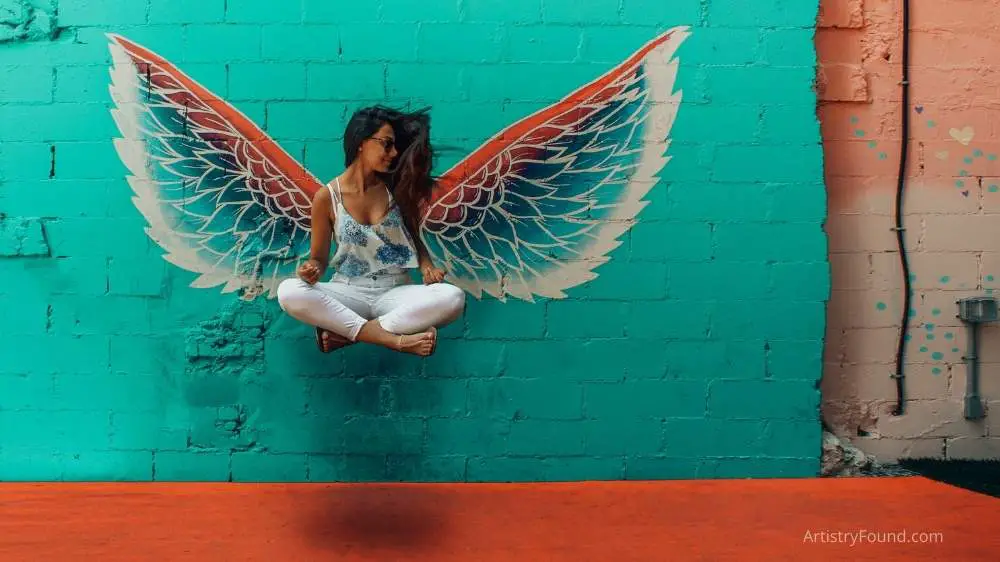 10. Gabba Gallery
Finalizing the list and shifting focus from one of the more established galleries in Los Angeles to a more recent one, Gabba Gallery was established in 2012 under the curatorship of Jason Ostro and Elena Jacobson.
Gabba Gallery is a contemporary art gallery that showcases work by emerging and established artists from across the globe. The clearest expression of this belief is the Gabba Alley Project that began in 2014.
The Gabba Alley Project is a celebration of street art and reimaging neglected spaces that housed negative graffiti and uncollected refuse. Established in 2014, the motto of "blight to bright" has given fruition to over 110 murals by 85 international artists!  
Conclusion
While on face value, the Los Angeles art scene may appear an impenetrable, elitist space. As is shown by this list, there exist numerous spaces that break this stereotype and present a variety of works for collectors to peruse and purchase!
More From Artistry Found