10 Best Places to Buy Art in Seattle (Local Art)
Seattle's art scene is thriving, with both rising and renowned artists exhibited in a variety of venues. The commercial and non-profit galleries in Pioneer Square and beyond provide a diverse selection of modern art from around the United States, the Northwest, Washington, and Seattle itself. To help you find the most eclectic pieces to invest in, here are the 10 best places to buy art in Seattle.
1.    Henry Art Gallery
This historic non-profit museum nestled inside the University of Washington is an established and highly respected presence on Seattle's art scene. The gallery now houses a massive collection of artifacts and hosts various interactive installations and exhibitions, including pieces by Bruce Nauman, Sean Scully, and Louise Bourgeois.
Light Rein, James Turrell's Skyspace project, is an overwhelmingly spiritual installation that welcomes visitors to concentrate their attention on a single sliver of the sky. This must-see installation encompasses the dynamic dialogue about art that is at the heart of Henry's mission.
2.    SOIL Art Gallery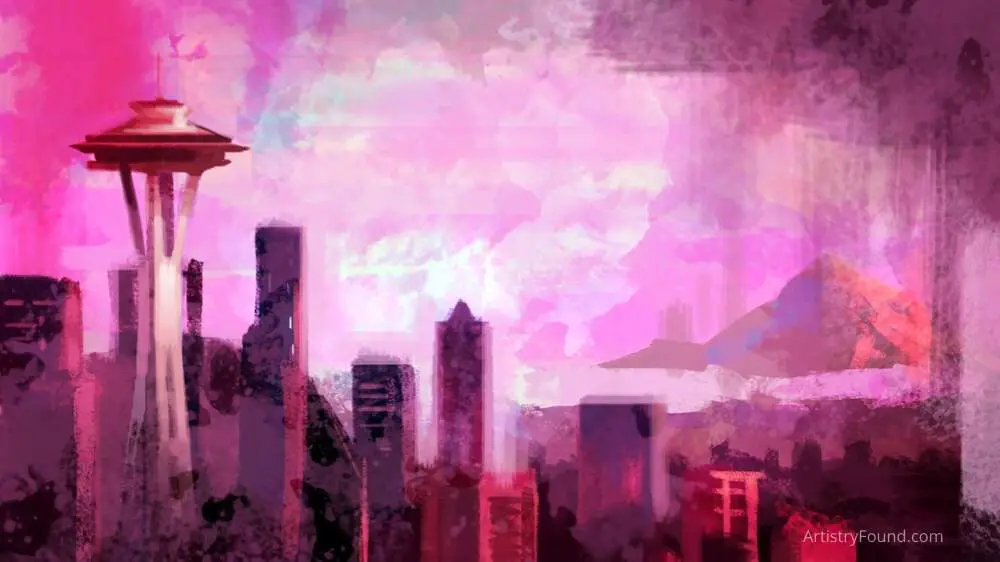 (This article may contain affiliate links and I may earn a commission if you make a purchase)
When a colony of ambitious local artists began looking for a space to display their work in 1995, SOIL was born. The cooperative spirit of the gallery is still very much present. SOIL is a biennial open-application curated show organized by and for artists, allowing rising artists the opportunity to display their work.
SOIL takes pride in its commitment to art, regardless of media or subject matter, whether a live reading from the artist's seventh-grade notebook (Christopher Buening, 2014) or an aluminum sculpture symbolizing the frailty of memory (London Tsai, 2014).
3.    M.I.A. Gallery
M.I.A. is devoted to displaying startling and original work by global contemporary artists, giving its visitors a taste of the enormous world of art. Each exhibit invites you to consider alternate perceptions by experimenting with depictions of the status quo. These installations depict the world as a vibrant kaleidoscope thanks to their attention to unexpected aesthetics.
Badouin Mouanda's Sapeurs displayed images of the Congo's extravagantly dressed sartorial aficionados, while model Thando Hopa and photographer Justin Dingwall's combined work Albus spanned beauty and race with moving portraits of the South African albino model.
4.    James Harris Gallery
This contemporary art gallery isn't afraid to take risks, making it the ideal space to find pieces by up-and-coming artists to invest in. However, despite launching the careers of many rising artists, their exhibits are distinguished by meticulous curation and long-standing, worldwide experience.
Furthermore, James Harris Gallery was Seattle's sole exhibitor at Pulse Miami in 2013, offering an outstanding selection of complex artworks such as Adam Sorensen's lush, romantic landscapes and Alexander Kroll's mixed-media, multidimensional collages.
5.    Platform Gallery
This fresh and vibrant gallery located in the Tashiro Kaplan arts complex has been a significant addition to Seattle's art scene since 2004. With a strong focus on art with an intellectual edge, they've staged exhibits on topics as disparate as gender identity as a foundation for art and information overload in modern culture.
Platform's rotating exhibition schedule mostly features solo exhibitions, allowing it to devote its full attention to these thought-provoking initiatives. The gallery's proprietor, Steve Lyons, is well-known for his open mind and active support of his regional and global artists.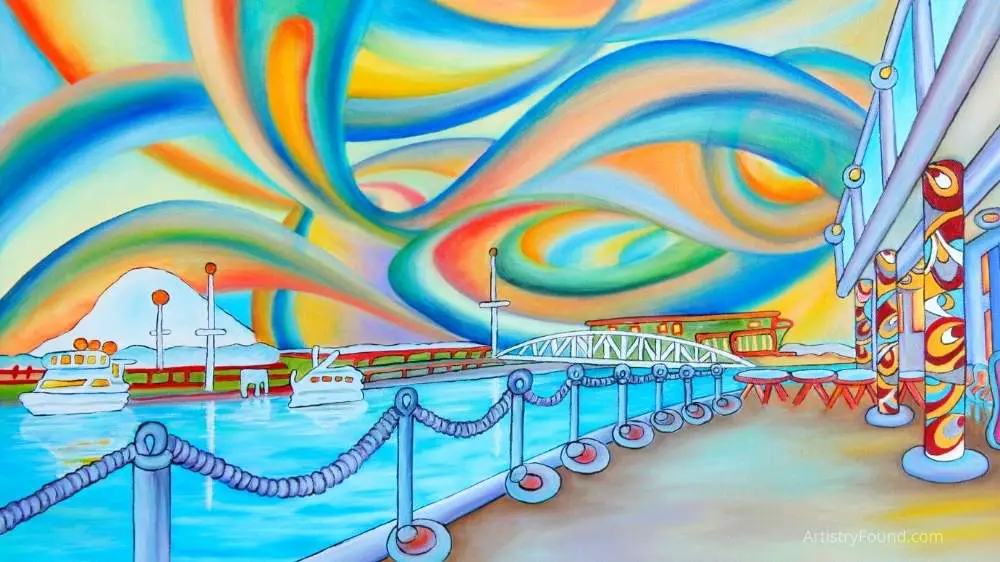 6.    Prole Drift
Dirk Park and Jaq Chartier, the creators of Prole Drift, are both famous painters and the creators behind Aqua Art Miami, an annual art fair held during Art Basel Miami. Their Seattle-based gallery opened in 2011, adding a fresh, innovative, and dynamic element to the local art scene.
Indeed, his shows are fanciful and charming, bringing color, vitality, and brightness to paper. The gallery's numerous collaborations with groups like Seattle's SEASON make it a very friendly location to connect with the local art industry.
7.    Greg Kucera Gallery
Greg Kucera has been in business since 1983 and has earned a reputation as one of the most influential voices in Seattle's art scene. The exhibition space begins with a vast, open hall and invites you into a maze of smaller rooms, each packed with contemplative artworks.
The sculpture deck, an outdoor balcony displaying a variety of wrought-iron sculptures, is possibly the most amazing aspect of Greg Kucera Gallery. Greg Kucera's curation is both thorough and innovative, ranging from Deborah Butterfield's melancholy bronze horses to Claude Zervas' hypnotic geometric ink drawings.
8.    Bryan Ohno Gallery
Bryan Ohno reopened his gallery in Seattle's trendy International District in 2013 after an eight-year absence. The facility, which has a fresh spirit, is quaint yet eager to amaze with a strong lineup of artists and diverse shows.
Though Ohno ensures that most of the art he represents tackles the link between art and science, visitors will also encounter pieces with a very organic feel such as sexuality, language, and mortality. In addition to exhibiting nationally famous creatives, Bryan Ohno Gallery welcomes talented emerging artists working in a wide range of media and topics.
9.    Length by Width by Height
Sharon Arnold, a firm believer in accessible and affordable art, started LxWxH as an art subscription service in 2011. A year later, the project had blossomed into a vibrant gallery encouraging upcoming artists and adhering to Arnold's idea that when visitors enter a gallery, they should become enthused about the way art impacts our lives.
LxWxH's monthly exhibits demonstrate this by merging components of everyday life, such as technology or fashion, with unexpected views. This Georgetown gallery is one to keep an eye on since it has a mentality that is both unique and community-building. Every second Saturday, LxWxH organizes Georgetown Art Attack, an open-to-the-public show.
Visit Length by Width by Height
10. Roq La Rue
Roq La Rue has long been attracted by underground art and pop culture and is said to have been one of the world's first galleries to specialize in these subjects when it originally debuted in 1998. Roq La Rue is now in a new, spacious location in Pioneer Square, but it still offers the same wacky, lively programming that it has long been known for.
The shows here occasionally border on kitsch, with a strong pop vibe, which invites underrepresented, highly talented artists to take center stage, retaining their freedom to create works of art that are frequently fabulously intricate and always exciting.
More From Artistry Found
References: