7 Reasons Why You Should Buy From Local Artists
There are numerous places online where you can purchase art. While that may be convenient, art buyers often forget about the local artists creating unique original artwork right in their own community. You may be surprised by some of the masterpieces that local artists are offering for sale!
So, if you are thinking about buying art, here are 7 reasons you should buy from local artists.
1. Reasonable Prices From Local Artists
It is almost certain that buying original art from a local artist will cost you less, but that does not mean that the artwork for sale is of poor artistic value. On the contrary, it more likely means that you are getting something original that could be worth more than what you paid for it, which can make for a wonderful art investment. The artist, however, ends up being well compensated.
When you make an art purchase online, most of the money goes to the people who sell the art, not those who create it. But, when buying from a local artist, much of the money goes directly to the artist. In addition, what you buy from a local artist is usually quite unique, meaning it is probably not the same style, finish, or medium that everyone else is buying and hanging on their walls.
2. Local Artists Often Provide Better Customer Service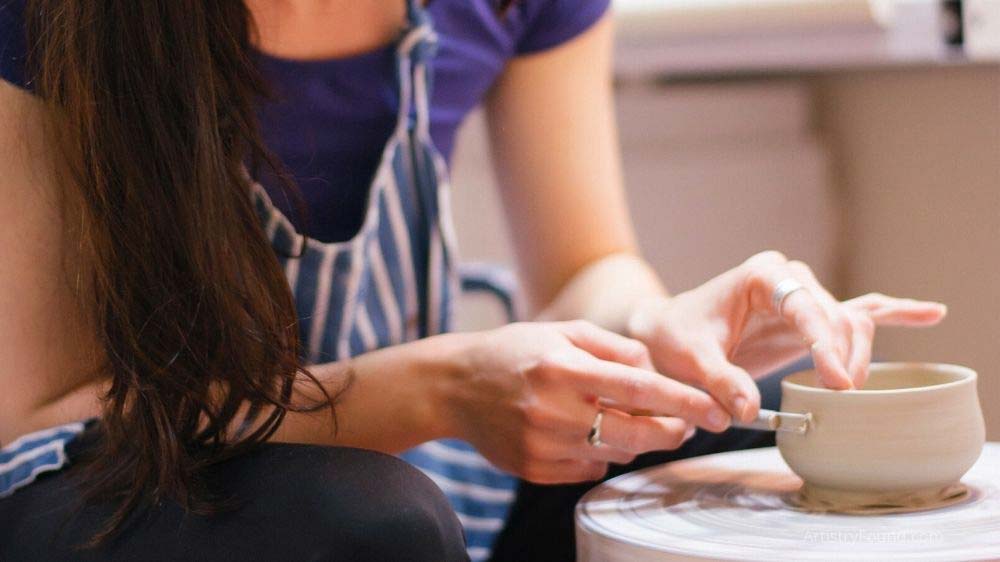 (This article may contain affiliate links and I may earn a commission if you make a purchase)
When you make an buy art online, you won't have the chance to talk to the artist or, most likely, even someone familiar with the artist's original work. 
On the other hand, when you buy locally, you usually have the opportunity to talk to the artist directly if they own their own shop or are selling at an art fair or local exhibition. Even if a local art gallery is selling the artwork, you will still have the chance to discuss the piece with a person who knows the artist in question. 
This way, you can discover the history of a particular art piece, and you may learn more about the artist and how they create their work. People who cherish and admire art know how important it is to understand the story behind the artist or a singular piece of artwork.
When buying art from local artists, you can learn how and why certain paintings or sculptures were created and what inspired the artist to make them in the first place. 
3. Art With a Local Cultural Significance 
Local artists tend to make pieces of fine art that reflect a specific community or culture. If you appreciate art, you may like to have something that represents your hometown or local culture. Art that represents a particular culture holds special meaning for many art buyers. 
Therefore, you can end up owning a piece of art that represents a cultural significance that is particular to your area, and your home or office will get new work with a "wow factor" to show off. As a result, your space will have a deeper meaning, and this art will stand out from other artwork you currently have.
4. Local Artists Tend to Produce Unique Work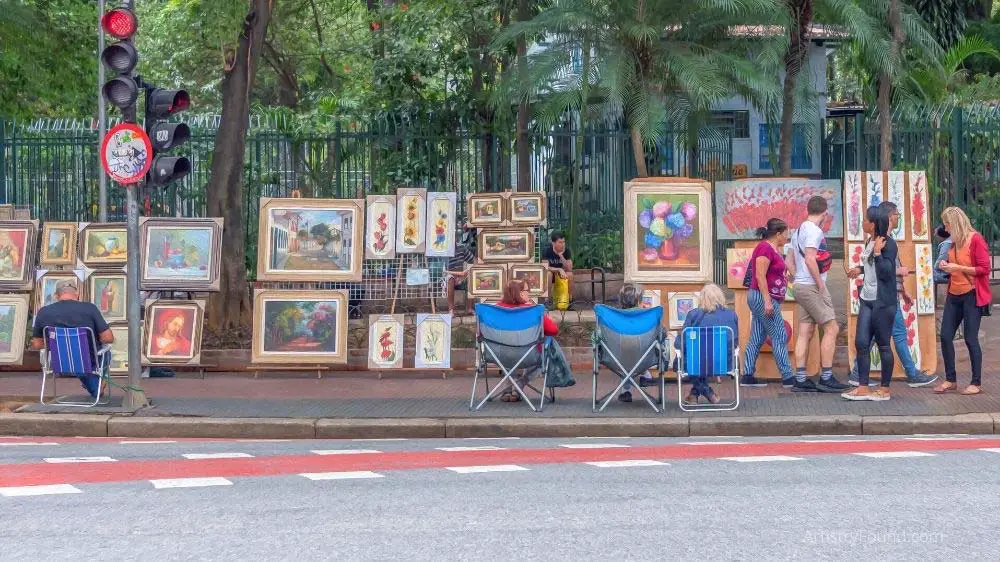 Local artists tend to create different types of art instead of the same old work that is for sale everywhere else. So often, the most popular (and expensive) art available for purchase all starts to look the same, making it tough to find a new piece that is truly unique.
However, when you purchase art from a local artist, you have the opportunity to own something that your friends, family, or clients haven't seen before. In addition, art can be a great conversation starter, and having a unique piece of visual art to share with guests is sure to get the conversation started. 
In addition, having a unique piece of artwork that everyone "oohs" and "aahs" over will bestow upon you or your business a certain level of prestige.
5. Local Art Makes Great Gifts 
If you always struggle with gift ideas, you may want to consider giving the gift of locally created art. A piece of artwork with meaning would be a perfect choice for someone special in your life. 
People who love art will greatly appreciate the gift, and it will mean so much more to them if it is connected to your locale. On top of that, if the piece of art they receive is unique, they will be over the moon. 
To achieve that effect in a gift, you need an artist who creates distinctive artwork and may even be available for a custom art commission. Local artists are the perfect people to create such pieces of artwork, and you can be sure that the receiver of the gift will be amazed. 
Related: 21 Gifts for Creative People (Gift Guide)
6. Invest In Your Community With Locally Produced Art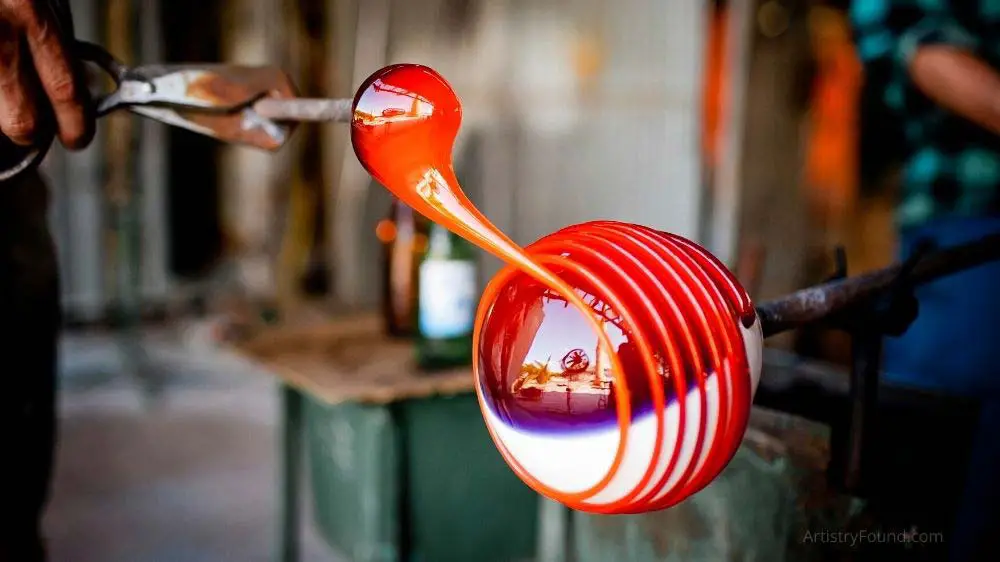 Buying artwork from an artist in the local art community allows you to invest in your community directly. Rather than your money going somewhere far, far away, a local art purchase will help support the local economy as a whole.
When a local artist gets paid, they use that money to buy more goods and services in the community, and that way, your money ends up tricking through the very place where you live, work, and shop. 
So with a single art purchase, you've not only helped support an artist and the area you live in, but you received a great piece of new artwork to display.
It's also important to note that artists who can sell their work will continue to create new works of art, increasing the amount of art available to enjoy in the community.
7. You Provide a Platform For Emerging Local Artists
If you've been around the art world for a while, it will come as no surprise that making ends meet as an independent artist can be tough. Not only is it financially difficult, but it is also often challenging for emerging artists to find platforms to promote their work.
By buying art from the local art scene, you will help new or undiscovered artists become more visible in the art market. In addition, people who love the art piece you purchased will want to know more about the artist who created it. This raises the profile of the artist and gives them a greater opportunity to reach their target audience.
Investing your money in local artists is a wise thing to do, especially if you are a true lover of art or a fellow artist yourself. Local artists struggle with getting recognition, so you should help them strive in their passion if you genuinely like their work.
More From Artistry Found