13 Best NFT Art Marketplace Websites (Buy & Sell NFTs)
The NFT (non-fungible token) is a unique digital ledger data unit that can be purchased and owned by a single person or entity. NFTs represent digital data like art, images, videos, movies, and music. NFTs also use blockchain technology to generate verifiable and public evidence of ownership for easily reproduced goods like these.
NFTs have been around for a while, but it wasn't until 2021 that they became well known. As a result of record-breaking purchases, such as Christie's $69 million auction of a Beeple painting, the NFT market has gotten a lot of attention, and I expect it to continue to grow as the digital art scene continues to gain traction.
The NFT line has continued since then, with players spending hundreds of dollars on individual NFT's artwork such as that in Bored Apes, CryptoPunks, and Loot. In contrast to other cryptos, where you can trade one type of cryptocurrency for another, an NFT crypto art token is a one-of-a-kind digital collectible that you can't exchange. You can only trade them for another NFT or sell them outright.
NFTs are creating a seismic change to the way digital art is bought and sold in the art world, and artists are reaping the benefits.
You might be wondering where you can find an NFT art market? The following is a list of the most popular NFT Art Marketplace websites when you can buy and sell these unique pieces of digital art and code.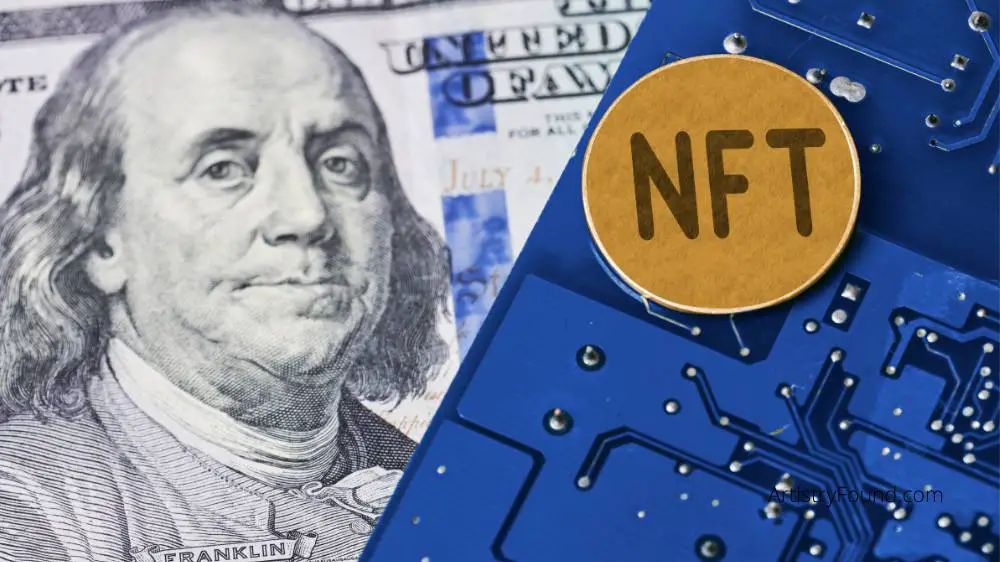 1. OpenSea
Alex Atallah and Devin Finzer established OpenSea in 2017. It is the first and largest marketplace for user-owned digital items, with 113,000 users, 15.5 million NFTs, and a $354 million transaction volume. Users may buy and trade blockchain-backed artifacts, art, music, domain names, and trading cards in this marketplace.
Getting through the OpenSea website is effortless because of the clean and uncluttered design. OpenSea makes it simple for anybody to mint and sells NFTs. 
Creators of NFT on OpenSea receive royalties every time a customer purchases one of their products. Users can also add things from Rarible and Mintable, two more NFT marketplaces.
Check out OpenSea's trending art collections.
2. Foundation
Foundation is a digital art platform where art enthusiasts invite other artists to participate in exhibitions and events. Following their acceptance into the crypto art marketplace, invited artists can mint and sell their NFTs. Primary sales get an 85 percent commission, and secondary market purchases bring in an additional 10 percent profit. 
The community doesn't limit the art marketplace to digital artists alone. It also invites creators of other arts like photography, music, and videos.
The website has a clean and professional design, which makes it easy to navigate. The homepage, on the other hand, has a large amount of information, which may cause the website to load slowly.
Creators on Foundation have received more than $40 million since the website's inception in February 2021. It is this same platform that sold the famous Nyan Cat NFT for 300 ETH, which is equivalent to $842,325.
3. Rarible
Rarible trades NFTs in areas like art, photography, memes, and gaming. Rari is a community-owned NFT marketplace with ERC-20 RARI token owners. Users can vote on platform updates and take part in platform determinations via a RARI governance token. 
The website pays special attention to art supplies. Even if the designer wishes to show off their work to everyone who visits Rarible, only the buyer will get access to the whole project after payment.
4. SuperRare
Unlike Rarible, SuperRare opts for a simpler and more minimalist layout. It is an art platform that promotes the development and NFT collection of cryptographic works of art. Quality over quantity is its motto as it works directly with artists, asking them to submit and approve their work before it can be posted on the site. 
SuperRare requires a compatible crypto wallet like MetaMask or Formatic. It takes a few seconds to create a login and get password connected to your digital wallet address, which allows you to browse the platform's unique NFTs.
5. Mintable
Mintable lets you easily produce, buy and sell non-fungible tokens on the blockchain. It started operations in 2018 and now supports Ethereum and Zilliqa NFTs. 
Mintable also offers NFTs in art, collectibles, music, and other categories. With its simple web layout, it is easy to navigate and use. You also find the top NFTs highlighted on the marketplace's home page.
Mintable has three product types: gasless, standard, and printable which has commission charges of 2.5, 5, and 10% respectively. Additionally, there is an NFT DAO in the marketplace, allowing for community-based governance.
The voting non-fungible token that each voter receives contains the voting power they have chosen to use in the election.
Mintable Pro members get a customizable store and an advertising package.
6. Nifty Getaway
Nifty Getaway has created a platform for artists to sell their own digital work. Here, you purchase and sell NFTs in USD. The US digital currency exchange Gemini owns Nifty, which puts it under the regulation of the Securities and Exchange Commission.
Through drops, the site releases new collections from prominent artists regularly. These archives are only open for a short time. You can see the timing for the next drop on the front page of the website.
The royalty amount that artists will accept on secondary sales is entirely up to them. In addition to the five percent commission, Nifty also takes a hefty 30 cents from every secondary sale.
7. MakersPlace
Founded in 2018, MakersPlace is a San Francisco-based company. It's a non-financial-transactions (NFT) platform for digital innovators such as painters, authors, and photographers who want to share their work with others. It links creative artists with the chance to promote their work in a professional setting.
In addition, the platform provides escrow services as well as the option to accept credit card payments for secondary sales transactions. The NFT marketplace, like Nifty Gateway, distributes new digital artwork through drops, which it schedules periodically.
MakersPlace promotes the creation of new products by charging a 15 percent fee on all Ethereum wallet purchases. 
8. BakerySwap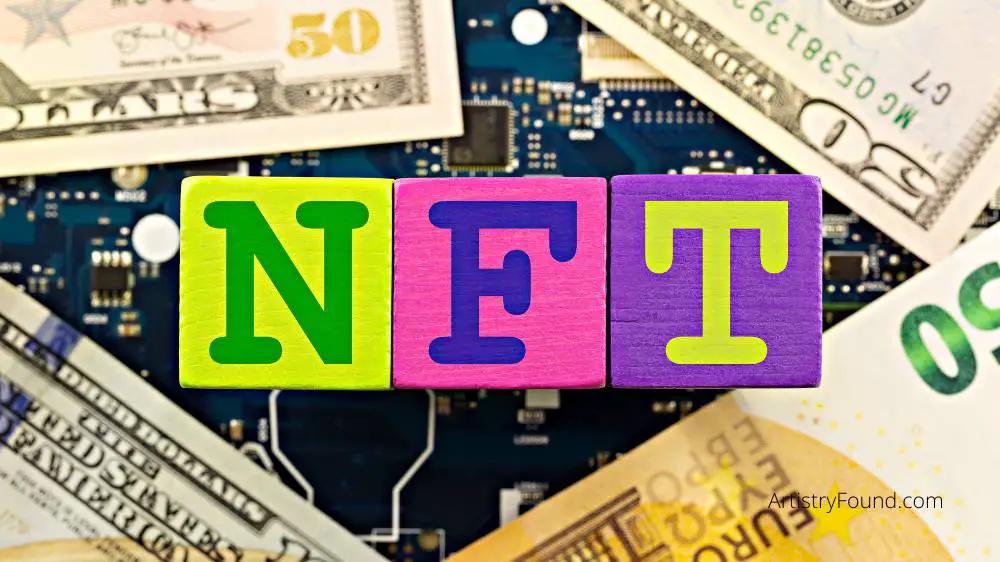 BakerySwap is a smaller NFT marketplace than OpenSea, which isn't surprising considering that most NFT markets are built on Ethereum. However, the digital platform was one of the first to launch on the Binance Smart Chain (formerly known as the Binance Blockchain).
The NFT marketplace is a feature of the site that allows users to trade and swap liquidity assets with one another.
The NFT marketplace on BakerySwap is straightforward to use, requiring only a MetaMask wallet connection for you to register. Because this platform depends on the Binance Smart Chain, rather than Ethereum, you can only purchase NFT assets with BNB.
9. KnownOrigin
KnownOrigin, like its sister company SuperRare, promises a more curated, gallery-like experience for NFT enthusiasts. The site has a reputation for displaying only genuine and unique artworks. It saves all of its NFT artwork on IPFS, which provides some level of protection for the underlying materials. 
This allows creators to display, promote, and sell their works without fear of fraudulent activity. An NFT artist must apply and receive approval on the site before they can become creators.
Given the significant emphasis on digital art, this is a marketplace that avoids the annoying aspects of the NFT universe. As a result, you will find no strange avatars or endearing animals in this marketplace.
The KnownOrigin system is easy to understand and use. To begin bidding on your own selected NFT assets, simply connect your wallets, such as MetaMask or Formatic.
Check out a list of the trending artists on the site.
10. Binance Nft Exchange
Binance NFT is a cryptocurrency exchange that trades in non-fungible tokens (NFTs). It is an NFT platform that Binance, the world's largest cryptocurrency exchange, provides. The site functions and operates on the Ethereum blockchain, making it safe for trading. 
To attract an enormous user base, the company developed its NFT marketplace with unique offerings and partnerships. As a Binance customer, your account will be compatible with Binance NFT immediately after activation. 
It's very easy to place a bid on any products that catch your attention once you've registered. You can pay using ETH, BNB, or BUSD, depending on the specifications of the owners.
11. Solonart
Solanart is the first non-financial-transactions marketplace on Solana. It allows users to explore, purchase, and sell NFTs from multiple collections. Solanart, in contrast to OpenSea, is a carefully curated collection of NFTs, with only a limited number of NFTs available for purchase on the site.
The platform operates on the Ethereum blockchain technology. It has gained a significant amount of recognition with the artistic collections available on the site.
12. AtomicMarket
Several websites utilize AtomicMarket for their operations. Anyone can use the Atomic Asset standard to create and purchase digital assets. You can also decide to sell your NFTs or browse through the existing inventory of available NFTs.
The Atomic Digital Asset standard is open source. AtomicMarket is a non-financial-transaction (NFT) market with shared assets. This implies that everything it publishes on its art market could appear on other markets as well. 
On AtomicMarket, you can easily distinguish genuine NFTs as they have a verification tick. The site quickly places harmful collections on a blacklist to prevent users from accessing them.
13. Async Art
Async Art is a creative movement that operates on blockchain technology. The platform is famous for "programmable art". Artists may create, collect and exchange programmable art in this digital environment. "Masters" and "Layers" are two different products you can purchase individually. 
A Master is one unique work of art, whereas layers refer to the different components that make up the Master image. The digital artist is responsible for creating every element for each layer. Since both are connected, any modifications you make to a layer reflect in the Master image.
More From Artistry Found
References: