The Top 10 Questions To Ask Before Buying Art (Revealed)
I'm positive you'll agree with me that buying and having original art in your home is pretty essential to your overall well-being. Artwork has a way of adding a dynamic to your home and living space that other decorative and functional items don't.
Whether you're buying your first fine art piece or you're an established art collector, you need to ask certain questions to be sure of what it is you're actually purchasing. Here are the top 10 questions to ask before buying art:
1. Is there a story behind this art?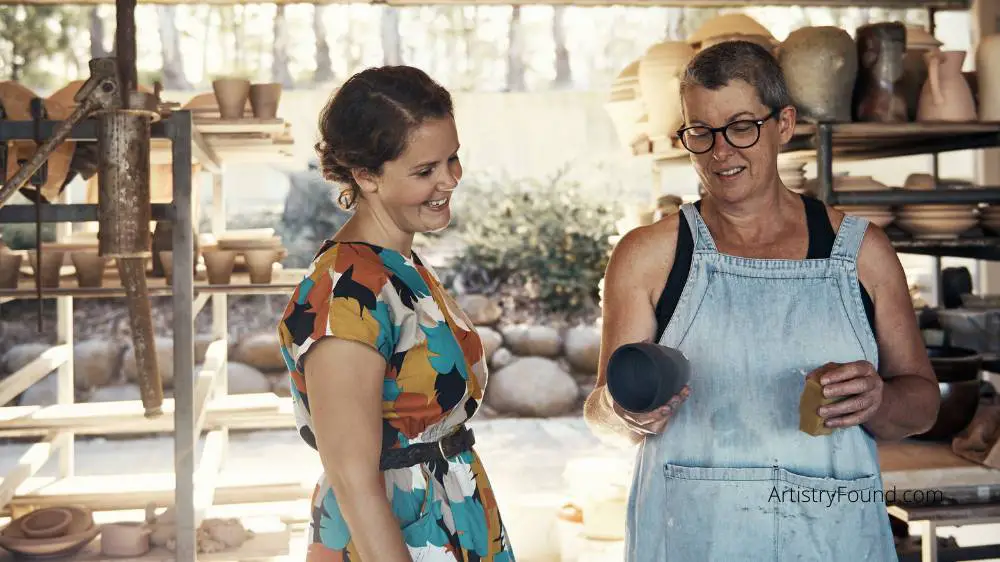 (This article may contain affiliate links and I may earn a commission if you make a purchase)
There's almost always a story behind every original art piece. Most times, artists keep the story to themselves, leaving the buyer to imagine what the narrative is all about. It's one thing to visit an art dealer, art auction, or online gallery and fall in love with the perfect piece, at first sight, it's quite another to understand exactly the artist's motive and reason for creating the piece.
One of the benefits of understanding the story behind an artwork is that it'll change the way you see the piece. But, that's not all; knowing the story behind the art will also leave you feeling more connected to the work.
In addition, most art in the home serves as a conversation piece for visitors. Therefore, being able to tell a story connected with the art in your home will be of interest to your visitors.
2. Am I buying the art piece as an investment?
Why exactly are you buying the piece? Are you making the art purchase as an investment, or is your primary goal to beautify your space?
Here's the thing; when buying original artwork, it's essential to understand your intentions for purchasing the piece. If you're a first-time art purchaser, the right thing to do is to focus on art that attracts you. This is important since you'll most likely be hanging the artwork in your home.
Investing in an artwork is a bit more tricky and requires additional knowledge. If you'd like to know more about investing in art, check out my article: Is Buying Art a Waste of Money or a GREAT Investment? (Explained)
3. What should I know about the artist?
In case you don't know, there are tons of direct and indirect benefits of knowing something about the artists behind the pieces you're looking to buy. One of them is that it'll allow you to search for the artist online and get to know them and their original work better by following them.
Sometimes an artist's personal story is so compelling it adds another dimension to their artwork. In addition, you'll also get a chance to see more pieces from the artist and purchase them directly if you choose to.
Furthermore, understanding who the artist is will enable you to understand the techniques by which they create their art. Interestingly, you may even get more information regarding the piece you're looking to buy.
Recommended Reading: 7 Reasons Why You Should Buy From Local Artists
4. What type of art is this?
"What type of art is this" is another question that you should consider asking before proceeding to purchase an artwork. This is true, especially if you're a first-time art buyer. You'll undoubtedly find it interesting to see how the creator of the art classifies it.
For instance, maybe the piece is done using a specifically defined art style like Pop Art or Cubism. Once that you realize you like that style of art, you can search for other pieces of work in the same style.
Asking this question can lead to you learning more about art in general, which will benefit you when it comes time for future purchases.
5. How much is this art piece?
While it may go without saying that you'll want to know how much the artwork is, depending on the venue, the price may not be obvious.
For example, if you go to an art fair, you'll likely be dealing with the artist directly, and in this situation, it's typical that they will mark all of their pieces with a price. However, if you're browsing an art gallery, the pieces may or may not have a visible price shown.
In this case, once you find an artwork you're interested in, you'll need to speak with the gallerist or salesperson in charge to understand the price of the piece. This way, you'll better know whether or not you have enough in your budget to make the purchase a success.
6. Are there other available art pieces?
Before buying a piece, it's also important to ask whether other similar pieces are available. Here's the simple reason for that; another buyer may have already paid for the artwork you're looking to buy.
Since you're already in love with the piece, the best you may be able to do is to check whether or not you can get other available works by the artist.
7. Can I purchase this artwork by installment payments?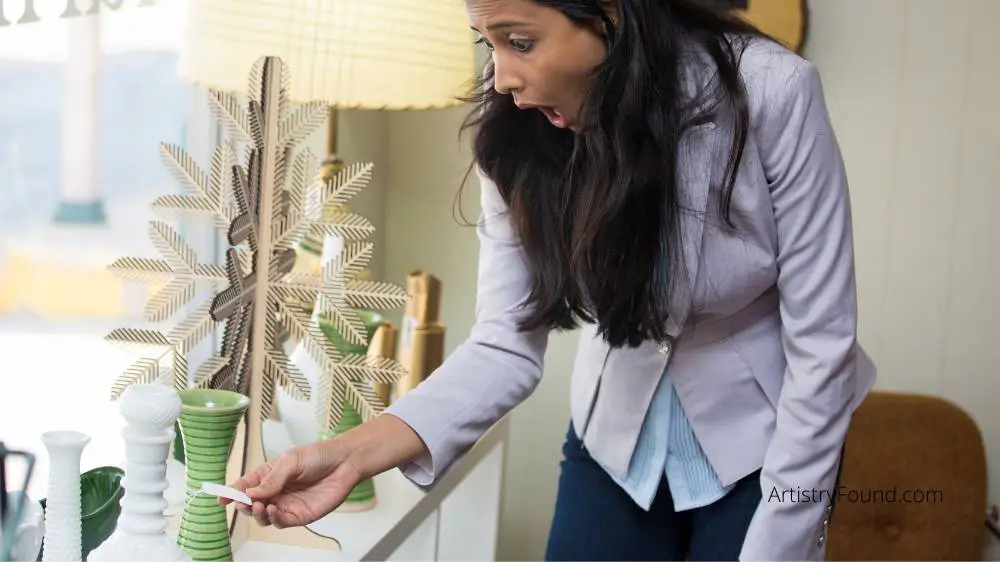 Sometimes a particular artwork can be pretty expensive to purchase. Imagine yourself arriving at an art gallery and falling in love with a piece – only to find out that the art is too costly to pay for all at once.
What exactly will you do in this situation? Are you just going to forget about the art and find a less expensive piece? Well, the good news is that some art dealers may provide their customers with an opportunity to pay for their preferred works in installments.
As a first-time buyer, you shouldn't be afraid to ask whether the shop will allow you the chance to pay in installments. This way, you'll get the art piece you want without having to plunk down the total purchase price at once.
Some galleries have different ways available for you to pay for an art piece. For example, they may provide their customers with the opportunity to pay in installments. However, they may instead offer a discount or even the possibility of negotiating the price.
8. Is the price of the art negotiable?
You need to understand that there's nothing wrong with negotiating the price of a piece, especially if you love the art but don't have the budget for it. 
That said, you can always talk to the gallerist and find out whether or not the price of the piece is negotiable or not. This way, you can buy the artwork at a reduced price, saving yourself money for other projects.
Another interesting possibility of negotiating the price of an artwork is that you may end up having enough of your budget left over to purchase an additional art piece.
Speaking of negotiation, you need to understand that the best time to do that is after you have already shown the gallery or artist that you have a strong interest in the piece. After you've done that, proceed to ask the gallerist one of the questions below:
Do you offer a collector discount for this piece?
Is it possible to negotiate the price of the piece?
Here's the thing; most galleries will offer their customers collector discounts. This is because the art gallery wants to sell the artwork in question as badly as you want to buy it. In this situation, there is always room for negotiation.
Tip: In the art market, it's always easier to negotiate for work by emerging artists as opposed to an established artist.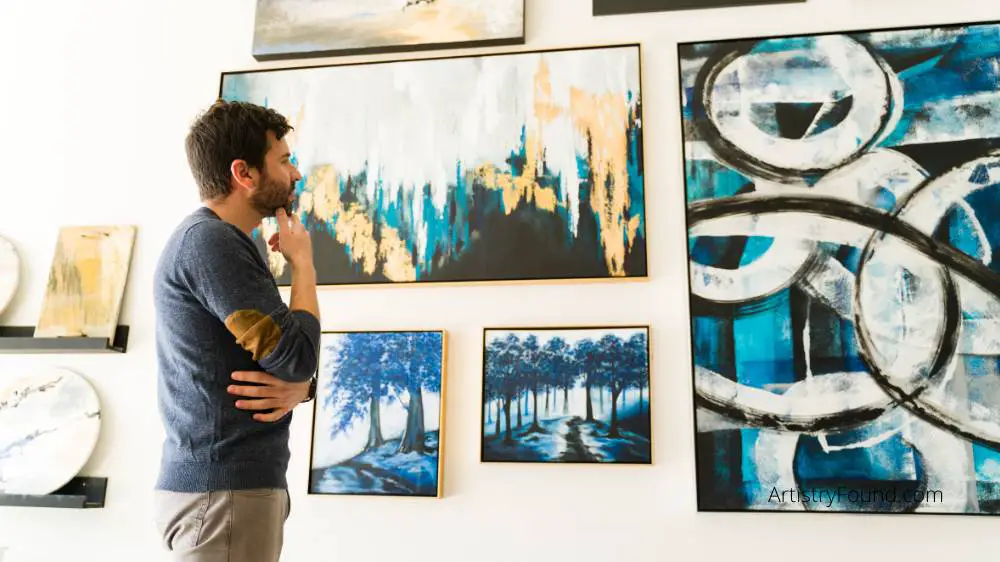 An important step in negotiating for an artwork is to first know a little bit about the artist behind the piece. Then, by researching the artist online, you will often get a better idea of what that artist's work generally sells for.
This way, you'll be able to determine the price range of the artist's pieces and compare them to the one you're looking to buy. This is a great way to eliminate the chance of your paying a large markup for the piece you're interested in.
For more detailed information about negotiating for art, please read my article: Are Art Prices Negotiable? (A Guide to Buying Art)
9. Are there hidden charges when buying this art piece?
Before you decide to buy a piece, you'll want to know if there will be any additional charges. The two main fees that buyers often forget about are sales tax and shipping fees. One or both of these will usually need to be factored into the final price.
Remember, the higher the initial art price, the greater the amount of sales tax you will need to pay. Also, if the artwork needs to be shipped, its size and weight could drive up the costs significantly.
By understanding the actual additional costs, you can negotiate with the galleries on whether there's a way the extra charges can be reduced – this is especially important if you don't have quite enough budget to cover the additional costs. So, don't be afraid to ask and understand the total package for the piece you're looking to buy.
Recommended Reading: Is Buying Art a Tax Deductible Expense? (Explained)
10. What is the best way to display the artwork in my home?
One of the most important things you need to do before buying an original piece of art is to determine exactly where to display it in your home. If you're finding it hard to find the right place, you can always ask the gallery owner or salesperson to give you some ideas.
There are several different ways you can choose to display a new artwork at home. First, you can consider arranging the piece by itself, making it the centerpiece of your room. This method will certainly help you improve the aesthetic look of your space.
Alternatively, you can buy a frame that matches the style of your room or living space. In this case, before buying the painting or print, you'll want to check if the artwork will fit into a standard-sized frame. Keep in mind that an oddly shaped or non-standard sized image will cost more to frame.
Another way to display the artwork is by arranging it in pairs with another piece. This way, you'll be able to create a simple, harmonious gallery wall with only the two pieces.
Conclusion
Now you know the ten questions you should ask before buying any piece of art.
By knowing the answers to these questions, you can purchase the work with the confidence that you've made the right art buying decision and will be happy you added the piece to your art collection.
More From Artistry Found