12 Best Places to Buy Art in Chicago (Local Art)
Chicago is one of the best places to find art pieces. From sculptures to paintings, you can find just about anything in this city. If you want to have a unique or intimate art experience, you should consider visiting one of their small galleries. 
Buying art from a gallery or art store also supports local artists and the neighborhood where you find these pieces. Below are the best places to buy art in Chicago.
1. Galerie F
Located in Chicago's historic Logan Square area, Galerie F is a well-known destination for street art, concert posters, art prints, and antiques. The gallery, which opened its doors in 2012, aspires to give a platform for emerging local and national artists to exhibit their work.
In addition to organizing shows on a monthly basis, Galerie F offers sketching events for the local community and facilitates private and public mural projects across Chicago. It is located in Logan Square.
2. Prints Unlimited Galleries
Daniel Bondi founded Prints Unlimited Galleries more than 40 years ago. Prints Unlimited Galleries offer bespoke picture framing in Chicago at the most reasonable rates, with a guarantee of 1 to 2 weeks. They guide you effortlessly through the entire custom frame process for your pictures, paintings, sketches, and posters, among other things.
Alternatively, they have a corporate division to furnish your office, lobby, or full building with tasteful artwork. Prints Unlimited Galleries have worked with hotels, hospitals, and restaurants of all sizes and budgets to create custom artwork. 
They also sell copies of antique posters, Chicago-themed paintings, abstractions, and other types of fine art. If they don't have what you want in stock, they place an order for you.
3. Tonantzin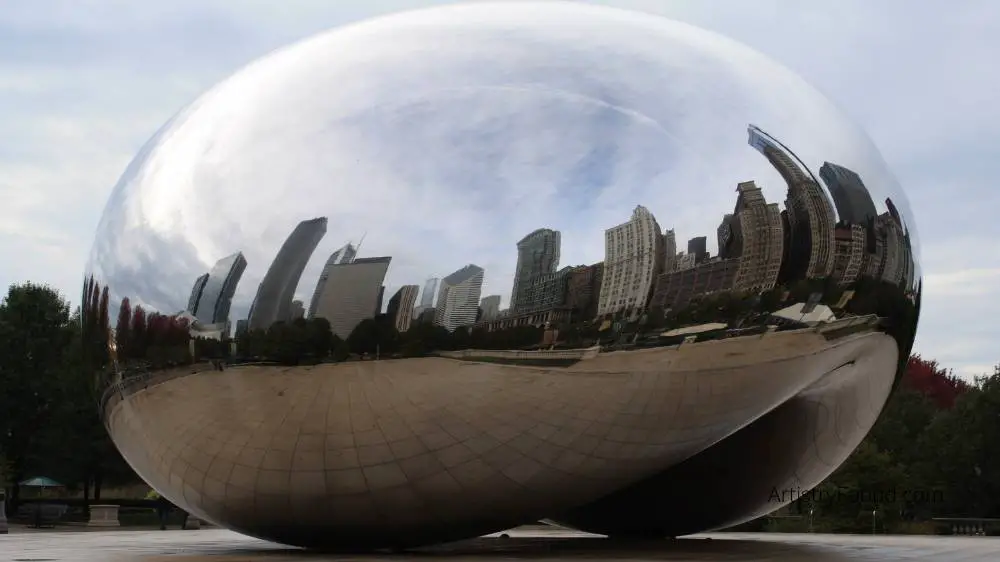 (This article may contain affiliate links and I may earn a commission if you make a purchase)
Tonantzin Community Arts and Cultural Gallery started operations in 2008. It brings a touch of Mexican artisan culture to Chicago. Here, you'll find paintings, clothes, handmade perfumes, books, music, and other things. 
The center is in the heart of Pilsen, blending well with the area. It offers friendly customer service to its visitors. If you have no idea of what you want to purchase, step into this little shop and get all the inspiration you need.
4. Princeton Frame
Princeton Frame, whose owners are Rich and Joan has been a prominent art store in the Highland Park area for more than a decade. Rich and Joan Schnadig are married and have two children. In 1979, they launched a retail picture frame and art gallery out of their home, where they still operate today. 
During their first two years, they experienced tremendous growth, and two years later, they relocated to their current location on First Street. They take pride in their bespoke frames and ensure that you receive only the best service and product for your artwork. 
Photographs, fine art, art prints, and giclees, posters, mirrors, and items are among the many types of projects that the team can create for you. 
Additionally, they supply acrylic face mounting, bespoke printing, and lightboxes on a local level. In addition, they can assist you with the restoration and installation of artwork and antiques in your home.
5. David Leonardis Gallery
For the best local art in Chicago, visit David Leonardis Gallery. The gallery specializes in all kinds of art, French lithographs, and historical photography. 
The gallery began with David Leonardis collecting art in 1990. He acquired a job at a gallery after realizing he wanted to buy more art than he could afford. A few successful art purchases eight months later led him to join forces with Chris Peldo, Andy Kane, Glenn Wexler, and Howard Finster in order to purchase and operate the David Leonardis Gallery.
After 22 years, the gallery is still at the forefront of contemporary American art in the twenty-first century. 
6. Andersonville Galleria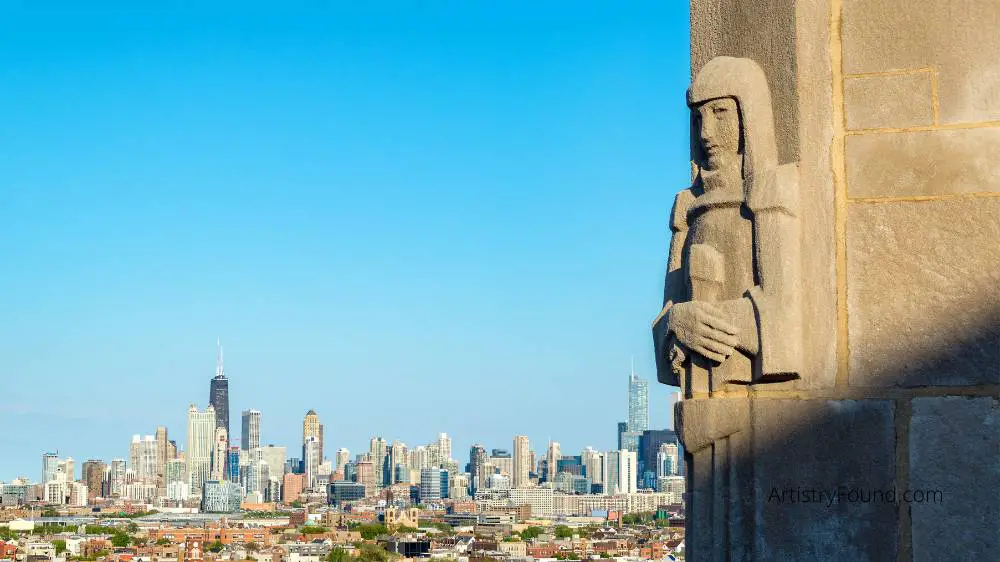 In the Andersonville Galleria, you'll find over 90 businesses selling several art pieces and other items. The primary goal of Andersonville Galleria is to provide a unique shopping experience while also helping small local businesses and stores thrive in the neighborhood.
7. Sacred Art
Chicago's Lincoln Square area is home to the art gallery and gift shop Sacred Art. Here, it's all about promoting locally manufactured products and independent artists. They are always on the lookout for fresh ideas and well-executed projects across several platforms. 
Sacred heart aims to promote independent artists in Chicago while making it easy for anyone to find original local art. 
8. Adventureland Gallery
Adventureland Gallery, in collaboration with Firecat Projects, aids artists in the sale of their work at the lowest possible price. The gallery is a Chicago exhibition gallery that celebrates the emerging talent and serves as the best place to get local art directly from the original artist. The gallery provides a chance for young artists, emerging artists, and prospective artists to exhibit their work in a professional setting while also entertaining Chicago's art lovers.
9. ARC Gallery
ARC Gallery is a non-profit, artist cooperative that provides exhibition space for professional and developing artists who demonstrate quality in their work. ARC Gallery is a member of the American Craft Council. Its mission is to engage with the local community as much as possible, providing art lovers with the best within the community.
10. Mars Gallery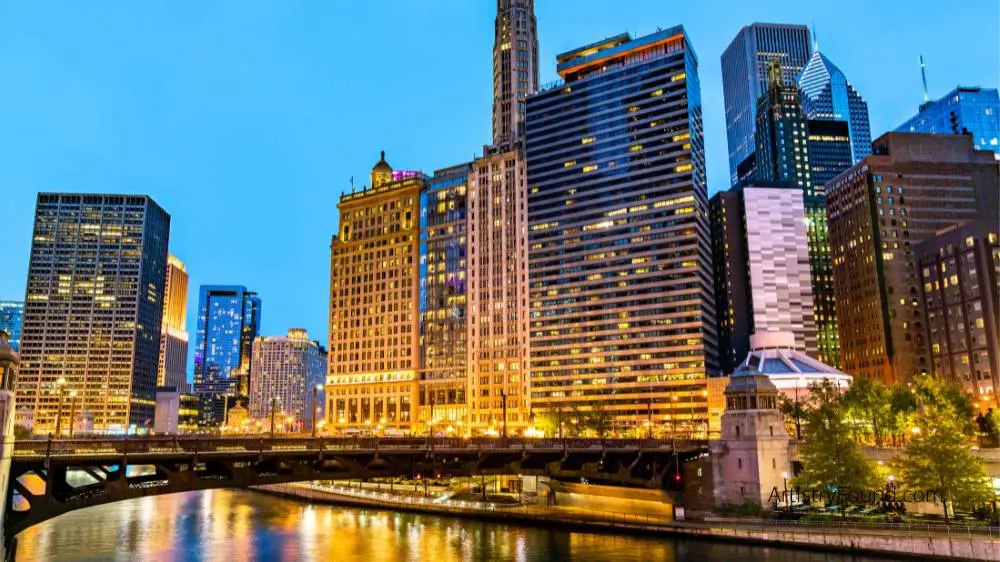 Mars Gallery is home to a diverse range of art and artists, including figurative, abstract, modern pop art, contemporary, and more. In addition to the wealth of artwork, the gallery also has something it dubbed "The Vortex," where it invites and encourages guests to explore different types of art. Mars Gallery also provides a bespoke framing service for artworks you buy at the gallery.
11. Art Post Gallery
Art Post Gallery is a magnificent gallery with one of the greatest inventories of original paintings in Chicago. Over 40 artists display works of modern, transitional, and traditional art at this gallery.
The business started when its owner, Chris acquired the "Art post," a shop that specializes in delivering custom frames. Over the years, the firm has evolved from only selling frames to selling unique artwork.
12. Rotofugi 
Do you love Japanese art? Well, Rotofugi brings Japanese art to Chicago. Here, you find all kinds of Kaiju and Japanese Vinyl, blind box toys, designer vinyl toys, and other unusual things.
More From Artistry Found