8 Steps to Writing a GREAT Art Proposal! (Complete Guide)
Being a successful artist isn't just about creating great art. When you sign up for an art career, you must be ready to be both a creative artist and a skillful writer. Almost all artists write documentation, proposals, and in some cases, grant requests to further their art careers.
An art proposal is arguably the most important of all these writings that you may have to make as an artist.
You may be required to write an art proposal to feature your work in art shows or exhibitions or to receive a grant to support your artistic goals. Here, what matters isn't the quality of your art but your ability to write a captivating business proposal that will persuade your reader to include your work or offer you grant funding.
Since you're already an excellent artist, in this article, I'll focus on the eight steps to writing an excellent art proposal that is sure to supercharge your art career.
1. Gather Some Background Information About the Event/Reader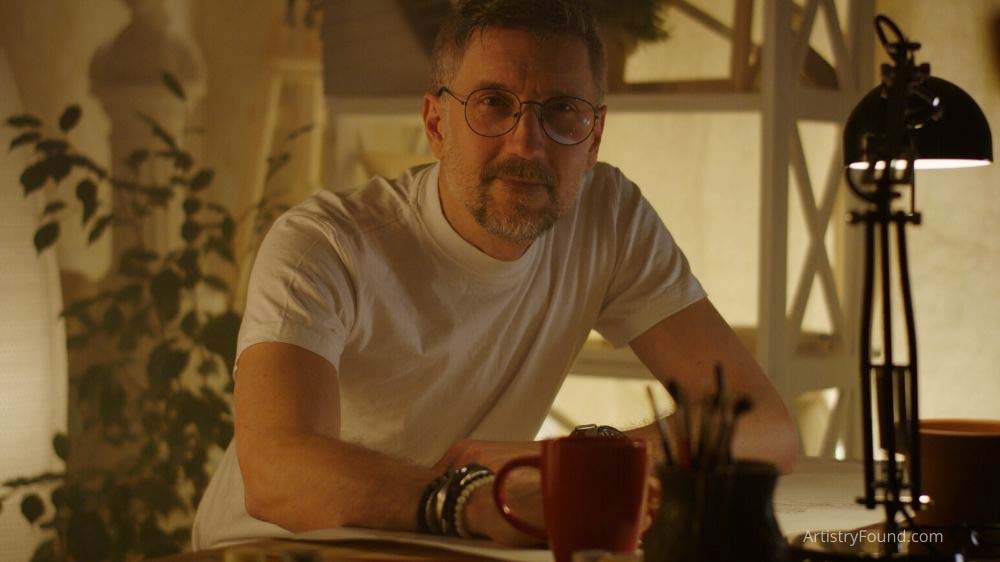 (This article may contain affiliate links and I may earn a commission if you make a purchase)
It may sound counterintuitive, but the first step to writing an excellent art proposal isn't putting your pen to paper or thinking about what to write. It's actually researching your reader or readers, who they are, and what they're looking for.
You should start by going through the guidelines for the grant or exhibition for which you're writing the proposal. This step will give you a huge insight into the kinds of art the curators need for the show, or are looking to fund, enabling you to tailor your proposal to meet their requirements.
To amplify your chances of receiving a successful reply from your proposal, you can check if there were past iterations of the event or grant. If so, you may be able to contact some of the past successful artists for advice in writing your art proposal.
You should also read all the official documentation and guidelines released by those in charge of the event to learn how you should write the proposal. The depth of your research doesn't matter much if you don't know the guidelines for writing the proposal itself.
Once you've gathered as much information as necessary, you can proceed to the next steps of writing your art proposal.
2. Plan Effectively and Start Early on Your Art Proposal
Starting the proposal way before the deadline doesn't only give you time to plan and come up with creative project ideas, it also gives you time to spot and correct your mistakes early before it's too late.
There are more steps to writing a "great" proposal than you think, and you can't perfectly estimate the amount of time each step of the proposal will take. Completing the proposal with weeks to spare is better than completing it one minute late.
You'll need some time to come up with the idea for the proposal, take photographs, write a rough draft, self-edit it to produce the final piece, and hire an editor if needed. After all these steps, you may have to format it to meet the readers' requirements before your proposal is complete.
While none of the steps above are easy, doing them with a lot of time to spare will eliminate those minor mistakes that show up as a result of working under pressure.
3. Gather The Perfect Images For Your Art Proposal
When writing an art proposal, you'll be required to include images 100% of the time. The pictures you include in your proposal will represent your artwork to the reader of your submission, so they have to be the very best you can produce.
The best way to reproduce your images is to probably not do it yourself. Using your smartphone to take pictures of your artwork to include in an art proposal is the worst idea, and you shouldn't even think about doing that.
Your smartphone camera is designed to take casual pictures of people and things, not professional high-quality images of artwork and paintings. You can always hire a professional photographer to reproduce your artwork in a quality that's usable for an art proposal.
Also, it's important to note that not all photographers are capable of taking the professional quality images that you should include in your proposal. Before paying a photographer to take pictures of your artwork, ask them for samples of their previous work and decide if they're good enough to go in your art proposal.
If you can't afford or find a qualified professional photographer, you can take pictures of your artwork yourself. However, you should avoid using your smartphone camera, no matter how good the photos may look on the screen.
You can always rent a standard mirrorless or DSLR camera with appropriate lighting to reproduce accurate images of your art pieces that will compel the reader to consider your proposal.
If you can invest in a DSLR and the time required to learn the basics of art photography, you can even make some extra income by helping other artists create digital images of their artwork.
4. Write The First Draft of Your Art Proposal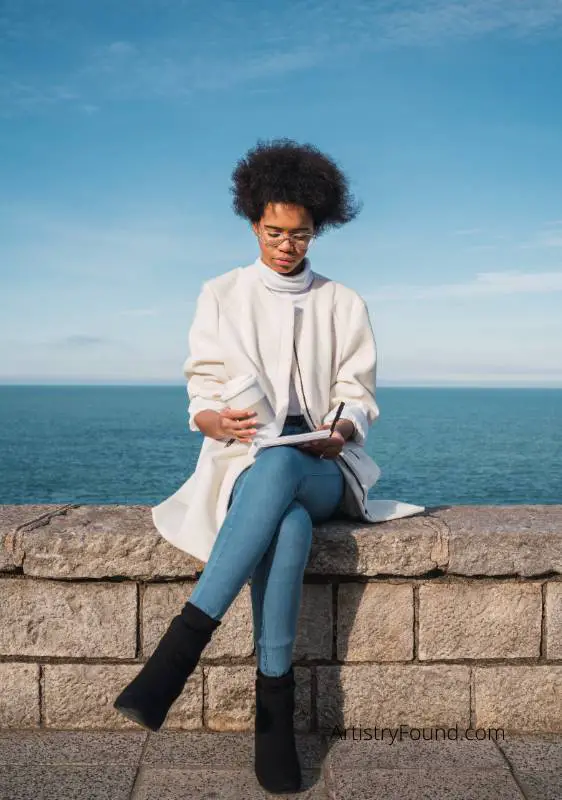 After conducting your research and getting your images ready, you can start working on the actual proposal. Of course, you should always start by writing a draft, which is just an early version of the proposal where you don't care a lot about mistakes.
In the proposal draft, you should write out the introduction, which typically includes details about you and what kind of art you create. Your introduction is an essential part of your proposal, as most people that read a proposal won't even make it past the introduction if it's not compelling.
If your introduction can't convince the reader to see what you've got in store throughout the rest of the essay, there's no reason why you should be considered for the grant or exhibition. Your introduction should also introduce how the grant or show will be important for your career and how you are a worthy addition or recipient.
The body of your artist proposal will depend on the end goal. For example, if you're writing to get a grant from an organization, your proposal should reflect that, and if you're trying to get your work into an exhibition, your submission should show why they would want to consider your art.
Generally, writing a grant proposal for your project is usually more tasking than writing one to get your artwork into a show. When applying for a grant, you must show in the project description that the project will be impossible without the assistance of the grant, and you must also show that the grant will be beneficial to the company (or funding agency) in the long run.
At this stage, your primary focus should be getting the words on paper, not making it perfect. Your first draft is still far from the final copy you'll submit, and therefore, there's room for mistakes.
Check out 7 Steps to Better Writing at Amazon if you'd like to improve your writing skills.
5. Improve Your Writing Skills
If you aren't very strong in writing essays and proposals, you can learn to become somewhat better if you start early enough. However, you don't have to be the best writer in the world to write a winning art proposal; remember, you're more of an artist than a writer.
However, you still need some good writing skills to encourage the reader to read through your proposal. For example, suppose you make so many grammatical errors that your text is borderline unreadable. In that case, the chances are high that the reader will abandon your proposal before making it all the way through.
Your grammatical skill isn't the only factor at play when it comes to writing a proposal. You must also learn to persuade with your writing. Persuasive writing is an art itself, and it's learnable if you're willing to put in the required time.
I've found that the best way to tackle any grammatical errors and make my text as clean and easy to read as possible is to use the Grammarly browser extension. It's way more than just a spell checker. It uses artificial intelligence (AI) to help me write my sentences in a way that's more enjoyable to read.
If you're not used to writing essays and proposals, taking your time and using a program like Grammarly will go a long way in ensuring that you can write well enough to become one of the successful candidates for the grant or exhibition.
The Artists Guide to Grant Writing (Amazon)
6. Hire an Editor to Edit Your Art Proposal
An excellent way to bypass your lack of expertise in writing is by hiring someone who is experienced in improving writing from inexperienced writers. Just like you hired a photographer to take professional photos of your artwork, hiring an editor can play a crucial role in ensuring that your proposal is of professional quality.
There are freelance writers willing to write your proposal from scratch, but it's recommended to write it yourself. You should only use an editor to check and correct grammar, formatting, composition, tone, and style issues.
When hiring an editor for your art proposal, you should go after a developmental editor. A developmental editor is one willing to hold your hand and lead you through the entire process, answering all the questions you may have about proposal writing.
However, it's important to note that a developmental editor will cost you more than an editor that just proofreads your write-up to make recommendations and corrections.
To get the most from your investment, it's best to read what previous clients have to say about the editor you're hiring. For instance, you don't want to pay an excessive amount for an editor that will simply run your work through a spell checker.
7. Format the Art Proposal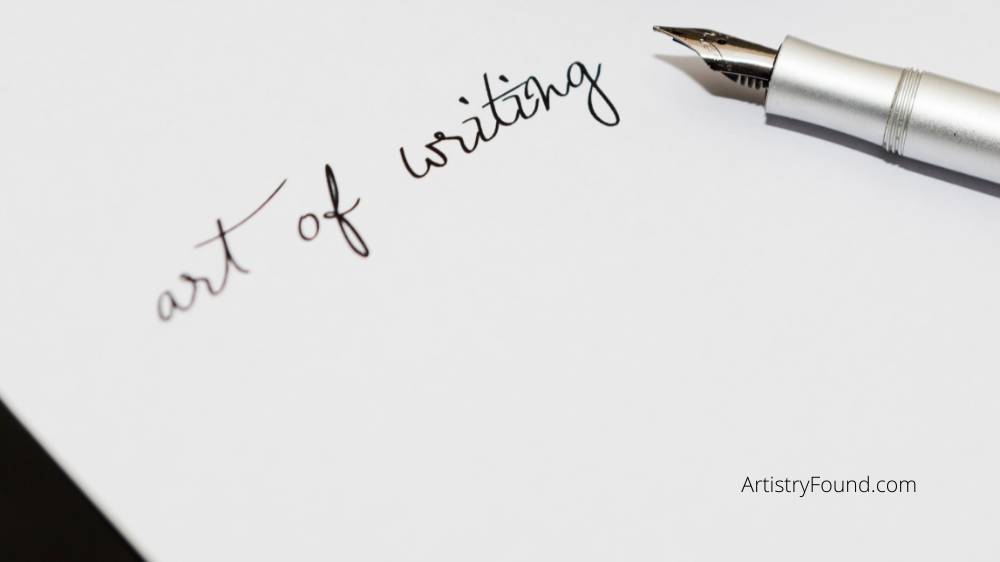 After writing your art proposal and having your editor work on it, it's time to format it into the final copy that you'll submit. This is the easiest step in the whole process of writing a proposal, but it's also easy to mess it up.
First, you'll have to set the right typeface, font size, and color. The sheer number of font options available in Microsoft Word will tempt you to use something fancy like Comic Sans MS or Monotype Corsiva.
However, using these kinds of fonts is an indication that you didn't take the proposal seriously, and, likely, your proposal won't even be read.
Sometimes, the organization or group behind the grant or exhibition will require a specific typeface and font size. In these cases, you should always stick with the requirements.
However, if there are no specific requirements, you should choose Times New Roman font with a 12-point font size. Also, the line spacing should be set to 1.5, as this produces the most readable and professional documents.
Finally, if the guidelines require inserting the images of your art into the document, you should find strategic positions to insert them. Otherwise, you can send the images as separate attachments in the email.
8. Submit Your Art Proposal and Wait For a Response
If you followed all of the above guidelines properly, you should have your art proposal ready days before the deadline. Submitting early is a good sign that you value the grant or exhibition, but you shouldn't rush to submit with errors in the proposal when you have days to spare.
You can also follow up if you think it matters to ensure that your correspondence has been received and is being reviewed by one of the relevant decision-makers.
For many artists, this can be the most difficult part of the proposal writing process. It can take weeks or even months sometimes before you hear back about a successful proposal. So be patient, but also don't waste this time by just hanging around waiting to hear back.
I'd encourage you to continue writing proposals for other exhibitions and grants. Having many lines in the water will increase your chances of getting a positive response to one or more of your artistic proposals.
Final Thoughts
Writing art proposals is a necessary task that you'll want to learn to perfect to succeed as an artist. So don't be intimidated by the process, and know that every time you write a proposal, you're going to get better at it.
Before long, you'll have a series of winning proposal templates ready to go for every type of art proposal so that you won't have to start from scratch every time.
More From Artistry Found
References: