What Materials Did Henri Matisse Use? (Revealed!)
Henri Matisse is one of the most influential French artists of the 20th century, and he is widely known for his decorative and colorful paintings. Art lovers are amazed by the creations that he produced. So, what materials did Matisse use to create such masterpieces? 
Henri Matisse mainly worked with oils to produce his paintings. However, later, as his work developed, he made his artworks with very simple gouache and white paper materials. He created the most complex and colorful works of art with only two simple materials and a pair of scissors. 
In this article, I will discuss the works that Henri Matisse made and the materials he used to make them. I will also elaborate on the styles he incorporated in his works of art and how his art career progressed over the years. If you work with or are interested in art, these details about Henri Matisse will be quite beneficial and intriguing to you. 
Who Was Henri Matisse?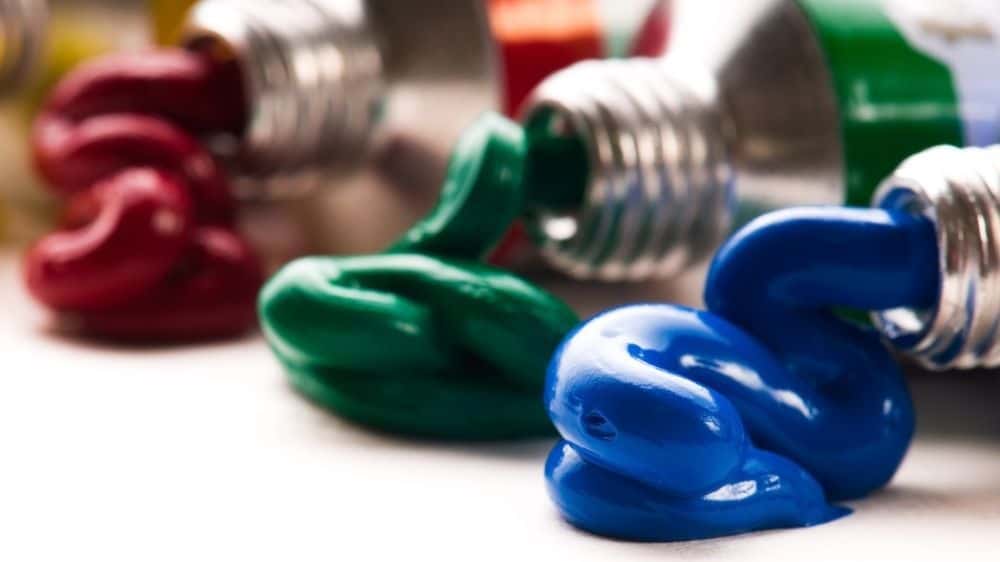 (This article may contain affiliate links and I may earn a commission if you make a purchase)
Henri Matisse was one of the finest French artists in the world of art. His work was characterized by complex and colorful paintings which leave people in awe. He was regarded as one of the best colorists and was a significant rival to Pablo Picasso when it comes to artistic innovation. His works are widely known as decorative, expressive, and monumental. 
Although interested in Cubism, he rejected it and used his own ways to express himself on canvas using different colors. Therefore, Henri Matisse was the leader in the French movement known as Fauvism which allowed him to create calming and soothing paintings. 
His favorite subjects were still life and nudes, but he was also influenced and inspired by his trips to North Africa (Morocco). While Matisse is highly regarded as a painter, he also made a considerable contribution as a sculptor and creator of cut-out shapes. Henri Matisse had a significant influence on the art of the 20th century, and he is still influential among artists and collectors today.
Materials Matisse Used In His Paintings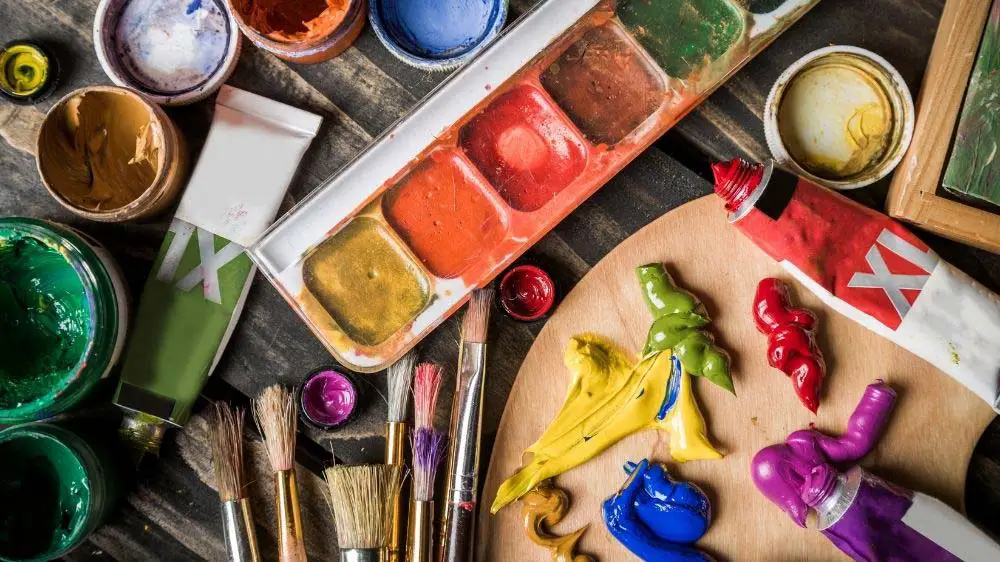 The most popular works by Henri Matisse are his paintings, and he mostly used oils to produce these works. He was recognized by the usage of bright colors mixed with white on canvas to achieve a light and a soothing atmosphere in his works of art. 
Matisse used contrasting areas of pure color in his Fauve paintings to achieve volume and structure in them. While many Fauvists used more conventional styles for their works, Matisse continued with the simple shapes, bright and emotive colors, and other distinctive traits characterized by this movement. This made Matisse one of the best and most recognized artists in the world. 
Matisse was highly influenced by different cultures; therefore, his paintings include a lot of foreign elements. For example, he adopted a lot of Islamic techniques and colors and incorporated them into his works. That is the reason why Matisse's paintings are so colorful. 
He also studied Moorish art. Therefore, he included the use of intense color, adding black to his palette of different bright colors. This color scheme made quite the difference in his paintings and had a huge impact on the art of the time. 
Materials Matisse Used In His Cut Out Period 
In the early 40s, Matisse decided to experiment and try something new with only gouache (pigments mixed with water and thickened), white paper, and a pair of scissors. He spent the last decade of his life producing something so delicate and complex by using just these two simple materials. He transformed color and paper into animals, plants, and other figures. 
The cut-outs were made in two phases. First, the gauche and paper were bought and given to studio assistants to color the paper with the gouache paint. Then, Matisse would cut out the paper, making various figures and compositions. Later, the cut-outs were mounted on the walls, either in his studio or in Paris.
The colors he used for the paper were water-based and opaque, with the ability to dry quickly. He also used a bright pigment in the colors to increase the opacity of the color tones.
Even though he worked on cut-outs in the last period of his life, they proved to be very influential and effective. Matisse was an innovator and contributed much to the world of art. The cut-outs marked the artistic career of Henri Matisse, and they continue to impact contemporary artists today.
Matisse's Contribution To Art
Throughout his entire career, Henri Matisse left influential marks in the world of art. First, he started with his oil paintings, then with the sculptures, and finally with his innovation of cut-outs. During each period of his work, he managed to keep the theme of appreciation of composition and form. 
He was an open-minded artist who adopted techniques from his contemporaries and wanted to experiment and try out new things and methods. He also adopted many ideas from his travels, and he incorporated different cultural elements in his artwork. He used bright hues and tones and simple shapes to achieve emotional and sensitive paintings and other art pieces. 
Matisse is considered to have one of the most significant impacts on the painters and artists of the 20th century. His techniques were revolutionary and changed the way in which art was developed. He is widely known as the artist who included emotions and feelings in his paintings. 
Final Thoughts
To conclude, Henri Matisse was one of the greatest colorists of the 20th century. With the materials and techniques he used in his artwork, he changed the way in which artists incorporated different elements in the pieces of art. He was a great influence, and his delicate style is still an inspiration for many people in the world of art today.
More From Artistry Found: