The 4 Most Famous Anthropomorphic Artists (Revealed)
Anthropomorphism is a term that is used across various areas of life. Some centuries back, the term was used as an attribute of human beings to divine beings. What this means is that anthropomorphism is used to regard God, or even gods, as having human characteristics. But what is anthropomorphism when it comes to art?
In art, anthropomorphism is used to attribute human characteristics, behaviors, and emotions to non-living objects or non-human things. Throughout the history of art, many artists have used an anthropomorphic art style, whereby the artist gives human characteristics to inanimate objects.
For instance, the famous artist, Salvador Dali, came up with an anthropomorphic cabinet, tower, and bread (see links below)- these are different designs with great stories behind them. Of course, he's not the only popular artist that has created art by attributing unique human features to non-living things.
To find out more about the most famous anthropomorphic artists of all time, including the stories behind their designs, read on.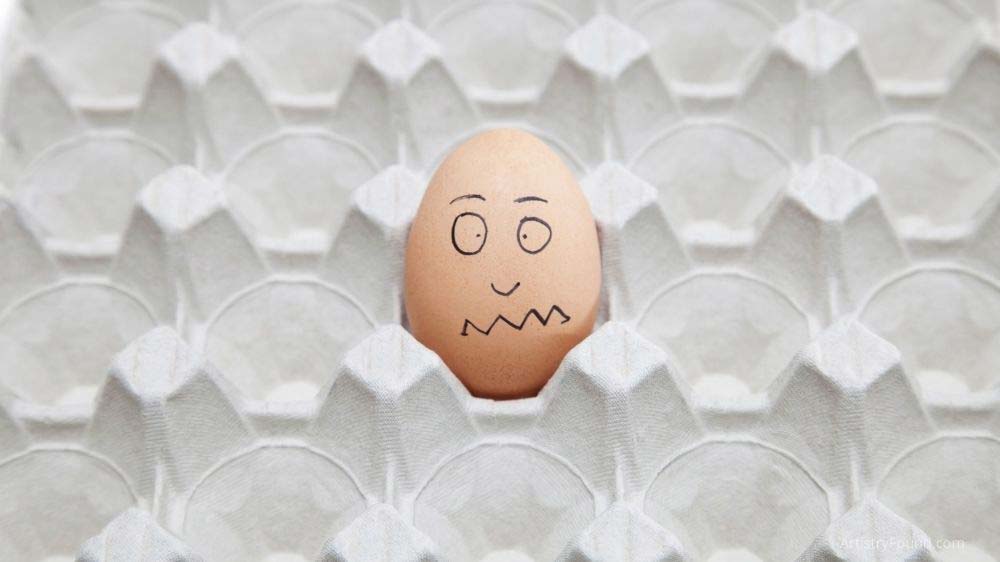 (This article may contain affiliate links and I may earn a commission if you make a purchase)
List of the Top 4 Most Famous Anthropomorphic Artists of All Time
1. Giuseppe Arcimboldo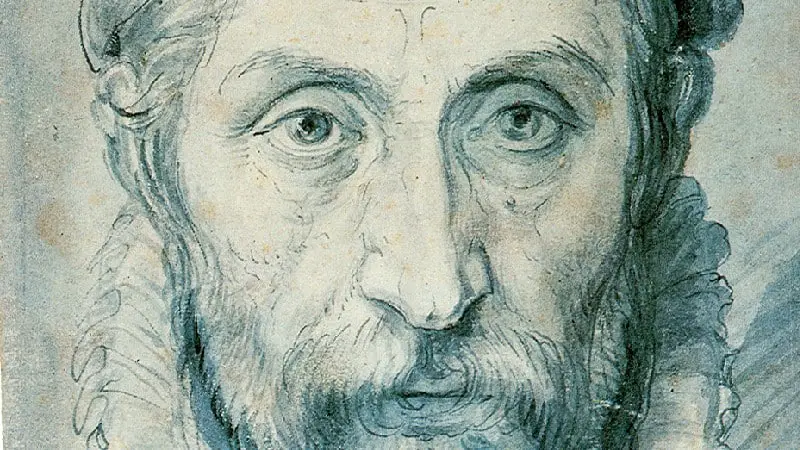 Occupying the first spot on this list is Giuseppe Arcimboldo, an Italian artist popularly recognized for his ability to create imaginative portrait heads made of non-living objects.
Born on April 5, 1526, in Milan, Giuseppe started his career as a designer for stained glass and frescoes at the age of 21. When he was 36 years old, he took up a new position as a court portraitist to Ferdinand I, the Holy Roman Emperor starting from 1556. He also worked for Maximilian II and his son Rudolf II at the court in Prague.
Speaking of the anthropomorphic works of Giuseppe, one of them is a painting of the fruit basket or reversible head with a fruit basket that he made in 1590.
In most of Giuseppe's artworks, he was fond of playfully using tableaus of fruits, vegetables, and several other inanimate objects to form recognizable human faces. In the case of the fruit basket, he meticulously ranges several different fruits in a basket, which, when reversed, becomes an anthropomorphic head.
That's not all; another great artwork designed by Giuseppe was his painting – the anthropomorphic depictions of the four elements. The work, which he created for Maximilian, personified the Four different Elements of matter—Earth, Air, Fire, and 
Water.
2. Athanasius Kircher
Up next on the list of the famous anthropomorphic artists of all time is Athanasius Kircher. Kircher, born on May 2, 1602, was a German Jesuit scholar and polymath. In 1645/6, Kircher created an image, which he was able to publish in his Ars Magna Lucis et Umbrae. The artwork was basically about a new trend, called anthropomorphic landscape.
Before the Renaissance, a fervent period of European cultural and artistic rebirth after the Middle Ages, there was no landscape painting. At the time, landscapes were only utilized as the scene-setting backdrop for figurative arts. However, as trees, oceans, and mountains started becoming prominent, the story started to slowly and steadily change.
Artists started coming up with paintings of landscapes, which have human faces hidden in them. Many artists in the 17th century in the Netherlands came up with several different artworks of landscape with the face of a giant bearded man growing out of the landscape.
According to history, Athanasius Kircher started the trend, creating an anthropomorphic landscape of a bearded man. It was said that the painting was inspired by the story told by Vitruvius about  Dinocrates' (a BC architect at the time) plan to sculpt an image on Mount Athos.
Interestingly, Kircher's anthropomorphic landscape painting was able to inspire other great artists, who also came up with similar arts. Some of the artists include Wenceslas Hollar, Matthaus Merian Elder, and Johann Martin Will.
3. Salvador Dali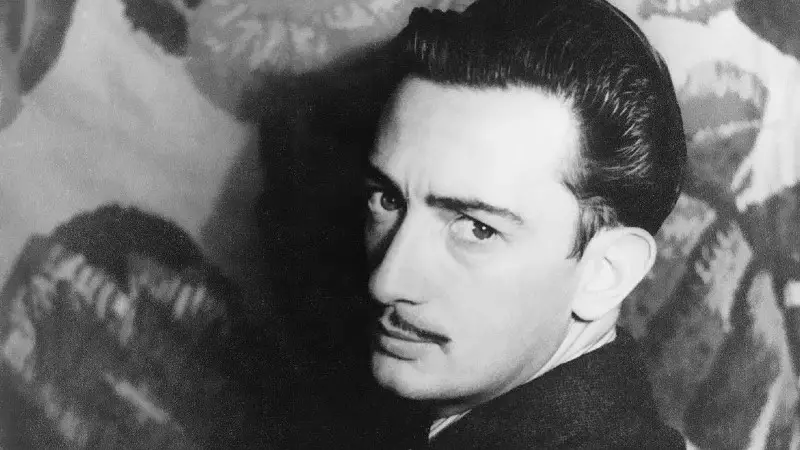 Occupying the third spot on this list is Salvador Dali, a Spanish surrealist artist popularly known for great artworks, including anthropomorphic arts.
Dali, born on May 11, 1904, in Spain, started by receiving a formal education in fine arts in Madrid. He became attached to Surrealism in the late 1920s. At 25 years of age, he was able to join the Surrealist group, where he became one of the leading exponents with time.
Speaking of Dali's anthropomorphic arts, one of them is an anthropomorphic echo, which he painted in 1937. The artwork, which came out beautifully, was a recreation of the childhood memory of Dali. It was inspired by the view seen through the window of his classroom at the Marist Brothers' School.
Another anthropomorphic artwork designed by Dali is the painting of a tower. The anthropomorphic tower was created in 1930, around the time when Dali joined the Surrealist group. The art was inspired by another painting called the Great Masturbator, which was designed around the same period.
Furthermore, Salvador Dali created another painting called the Anthropomorphic Cabinet. The artwork was inspired by a work created by Sigmund Freud, a famous psychoanalyst. It says that the human body is comprised of secret drawers, which can only be opened by the study of the unconscious mind.
Another artwork created by Dali is the Anthropomorphic Bread, which he created in 1932 using the Surrealism style.
4. Max Ernst
Sitting on the fourth spot on this list is Max Ernst, a German painter, poet, sculptor, and graphic artist. He was born on April 2, 1891, in Brühl, the German Empire. 
Ernst was one of the primary pioneers of the Dada movement and surrealism. Unlike Salvador Dali, he had no formal education in art. He died on April 1, 1976, at the age of 84 years. However, before his death, he was able to create tons of different artworks.
Speaking about his anthropomorphic arts, Max Ernst created a couple of them. For instance, he was able to design the anthropomorphic figure (plaster man) in the year 1930.
Apart from that, the prolific artist created the Ubu Imperator in 1923. The painting is an anthropomorphic figure depicting the modern man of that time. The Ubu Imperator is a red carcass that possesses an iron reinforcement together as well as human hands.
Famous Anthropomorphic Artists Conclusion
Artists have been using anthropomorphism in their artwork for centuries. Its human nature to want to embed our consciousness into inanimate objects and non-human life forms. Giuseppe Arcimboldo, Athanasius Kircher, Salvador Dali, and Max Ernst are four of the most well-known artists to use anthropomorphism regularly in their work.
If you enjoy this style of art, you should spend some time becoming more familiar with the work of these famous artists.
More From Artistry Found: