Van Gogh's Starry Night Painting (What it's Worth Today!)
Starry Night is one of the most recognizable and magnificent pieces of art in the world. Its beauty is universal, timeless, and resonates with art lovers everywhere. The painting's fame has exceeded its creator's and is a testament to how an artwork can become priceless. So, what's Van Gogh's Starry Night Painting worth today?
Van Gogh's Starry Night painting is worth more than 111 million dollars (USD). However, it is very challenging to put a value on such a treasured work of art. Since other Van Gogh works have sold for over 100 million dollars at auction, it is safe to value his most famous painting considerably higher.
Read on to understand Starry Night's worth, its profound impact on art, plus its content, context, and influence on the art world.
Why Is It Challenging to Put a Price Tag on The Starry Night Painting?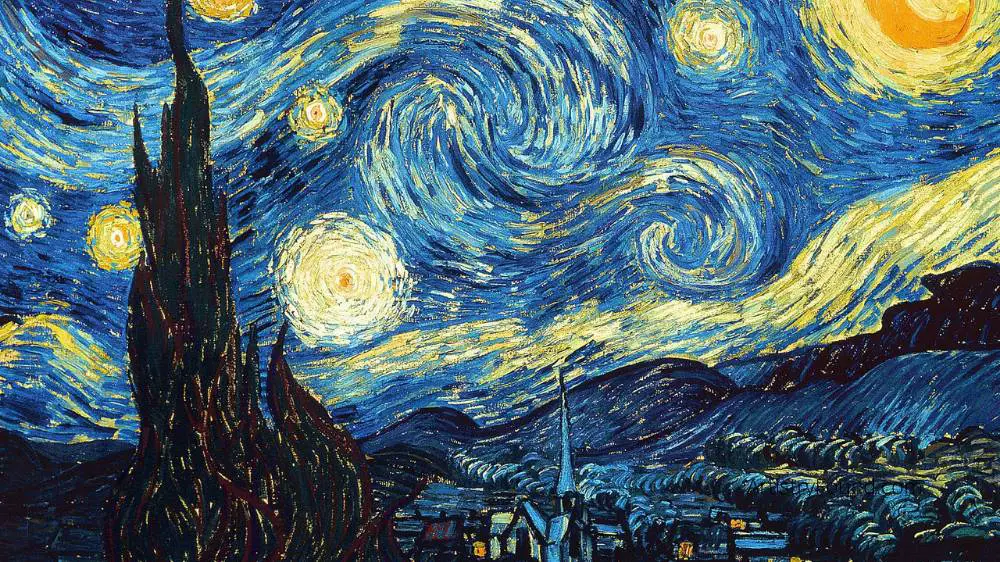 (This article may contain affiliate links and I may earn a commission if you make a purchase)
Acquired through the Lillie P. Bliss Bequest, the painting has been on permanent display at the Museum of Modern Art (MOMA) in New York City since 1941. Unfortunately, as the artwork was donated, there is no benchmark of what it was originally purchased for to measure against in order to estimate its prospective worth today.
Conversely, one might argue that artwork of such caliber is priceless, and no amount of money can compensate for its artistic and cultural significance. That's because the 29 x 36 1/4″ (73.7 x 92.1 cm) painting has been considered amongst Vincent Van Gogh's most exemplary and famous works. Starry Night is one of the most prestigious and recognized paintings in the history of western culture.
Why is Starry Night Worth So Much?
Here are the aspects that attract such a high valuation to Van Gogh's Starry Night:
The Meaning of The Starry Night Painting
The dark spires in the foreground of the Van Gogh picture depict cypress trees. The trees are usually associated with death and cemeteries, and in some cultures, they symbolize the life of the soul after death. Thus, some people associate the cypress trees with a link between life (the landscape and town) and death. It may also mean sending the soul to an afterlife in the heavenly realms.
Some people also argue that Starry Night has subliminal religious messages. Others believe that the church spire was a reference to the religious upbringing of the painter. Hence, it's thought to be a positive message of hope that although things might appear dark, there's always something to light the darkness.
Furthermore, interpreters believe that the eleven stars in the art could depict the story of Joseph in the Bible's Old Testament that might have influenced the composition of the work. Therefore, these different meanings of the Van Gogh painting are deemed as an aspect that attracts such a high value to Starry Night.
The Mental State of Van Gogh
While painting Starry Night, the artist was in a psychiatric hospital, the Saint-Paul-de-Mausole in Saint-Rémy-de-Provence (mental illness plagued Van Gogh throughout his life). This was after he'd had a conflict with Gauguin and self-mutilated his left earlobe. 
But despite being in this fragile state of mental health, isolated from family, friends, and other artists, he tackled art with unprecedented enthusiasm. He worked tirelessly to identify and articulate his famous style.
The Controversy and Irony Surrounding Starry Night
During this time, Van Gogh experienced intense psychotic experiences, and he considered this painting a complete failure. Ironically, while Starry Night was one of the fruits of the painter's clouded consciousness, it's today deemed one of the most triumphant art pieces in the history of painting.
This irony and Van Gogh's personal story have only served to increase the painting's celebrity status and high worth.
Van Gogh's Painting Skills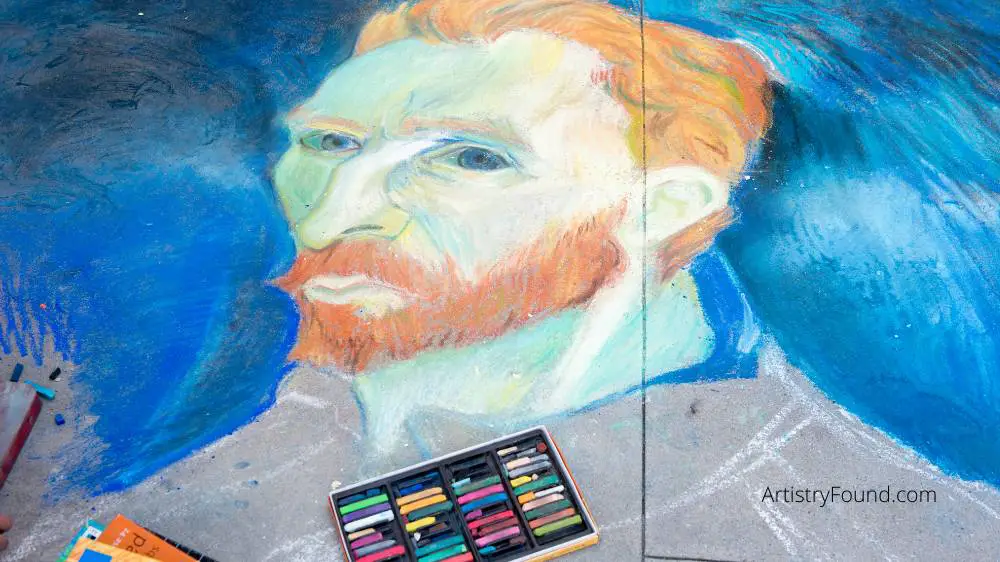 The artist's bold use of paintbrushes and oils made him a pretty unique painter that was unappreciated during his lifetime, but Van Gogh's work came to be loved and admired after his death.
Starry Night (along with his other paintings) moves the viewer instantly when observed for the first time. The turns and twists of Van Gogh's brush strokes help move the viewer's eyes throughout the painting, making it even more captivating.
The fine detailing and vibrancy of the painting mesmerize viewers, which is one of the reasons it's considered such a masterpiece. Moreover, the artwork features an artificial color palette, short, painterly brushstrokes, and a focus on luminescence.
This treatment helps explain why the oil painting became so famous and ultimately is considered to be one of the most valuable pieces of art in the world today.
The Value of Color in Van Gogh's Starry Night
Starry Night depicts swirls in the sky that offer a sense of fluidity and continuity. Its vivid dark colors suggest emotions rather than realism. It's likely Van Gogh was showcasing the night sky in a way particular to his interpretation.
That's because the art is constantly switching colors, from the cobalt, Prussian blue, to the moon ultramarine and Indian yellow to the bright cadmium yellow surrounding the stars.
Some people argue that lead poisoning might have caused him to pick odd colors. There have also been speculations about the whirling rings of light being a result of vision problems, psychosis, and hallucinations- it's really intriguing as no one will ever know the truth for sure.
The Famous Starry Night Painting Features Bold Lines and Layers of Texture
Bold lines are one of the most striking components of Starry Night. Van Gogh uses consecutive spirals to create the night sky. He contrasts that by using short, sharp dashes in the village below and long, organic lines to create the giant cypress tree.
Moreover, Van Gogh spreads the paint thickly across the canvas. Furthermore, the thick paint makes each brush stroke more visible, and since he changes the direction of the brushstrokes, Vincent gives the painting a dense texture or surface quality.
This also offers the piece an uneven surface with natural shadows and highlights when light shines on it, making it a unique painting that attracts a hefty price.
Starry Night: Abstraction Vs. Realism
Van Gogh was an artist who lived most of his life in solitude. Posthumously, however, he became a worldwide sensation, an artist of global recognition. He was famous for transmuting vibrant colors and detailing his everyday observations onto canvas.
Hence, it's believed that Starry Night depicts the view he had from his asylum room window where he was staying. The painting shows the view from an east-facing window, just before sunrise, of an idealized village.
However, some scholars have interpreted the artwork as a hallucinatory vision. For instance, art historian Meyer Schapiro says that the piece was created as a visionary image inspired by a spiritual awakening.
Unfortunately, there's very little known about Van Gogh's feelings toward this work. That's because he only briefly mentions it in a letter to his brother Theo. Typically, Van Gogh would discuss his artworks with Theo in great detail but not so with Starry Night.
Possibility Of Viewing the Venus
According to Wikipedia, Starry Night could be the only nocturne (painting of night) in the artist's series from his bedroom window. In early June, the painter wrote to his brother that in the morning, he had seen the countryside from the window just before sunrise with a colossal morning star lighting up the sky.
Some researchers have argued that Venus (also known as the morning star) was visible at dawn from Provence in the spring of 1889 and was very bright. So, it's deemed that the brightest star in Starry Night could actually be Venus. People are often intrigued by this extraordinary visionary sight.
Feedback In Pop Culture
Painting is a popular profession and hobby, so it should be unsurprising that many works of art and exciting ideas have been based on Van Gogh's Starry Night painting. Through the piece of art, Van Gogh paved the way for the avant-garde painters to come.
The painting has also played a fundamental role in the evolution of modern art. It continues to resurface in new ways, and today, the painting can be found reproduced on an abundance of reproductions, products, and derivative art pieces (Amazon links).
1000 Piece Starry Night Puzzle (Amazon)
The Starry Night painting indicates a peaceful night on average. With its bright gleaming stars and a rarity of the modern urban lifestyle, the sky entrances the eyes that peer at the artwork.
Ultimately, given its poignant history, fascinating context, and incredible aesthetic, it's no wonder that the Starry Night painting is valued so highly and has had such an impact on art.
More From Artistry Found