So You Want to Be an Art Curator (Find Out How!)
If you love art, being an Art Curator can be a rewarding career. An art curator has extensive knowledge of art history and fine arts and generally works at an art museum or gallery. So, how does one become an art curator?
To become a professional art curator, you will typically need an undergraduate and graduate degree in fine art, art history, or a related field. Gaining experience in an internship could also be beneficial to finding employment as an art curator.
Having said that, the path to becoming an art curator can vary depending on the individual and their work environment.
For starters, you can begin a curatorial career by learning what art curation is all about, including what a curator of art is, what the job entails, and the career path to becoming one. So, stick around, and I'll tell you what you need to know and a whole lot more!
What Does an Art Curator Do?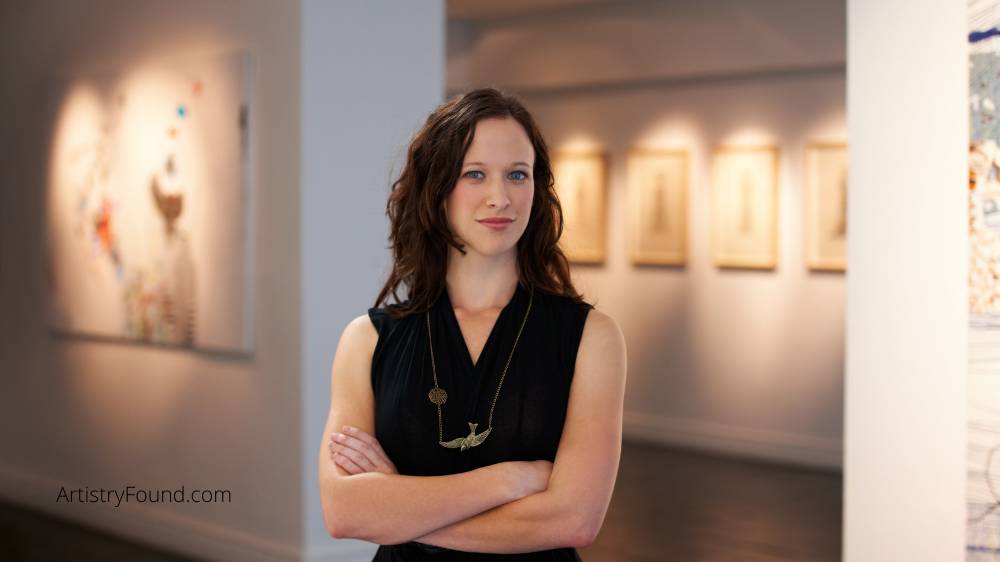 (This article may contain affiliate links and I may earn a commission if you make a purchase)
Art curators work in galleries, nature centers, historical interpretive sites, aquariums, and museums, but some work independently. The work of an art curator varies depending on the market, philosophy, missions, and collections of the institution.
For instance, some curators might specialize in specific art movements, mainly if they work at a large institution with several departments, such as a major museum.
Typically, the core duties of an art curator include:
Plan Exhibitions: An art curator can work on different sized exhibitions- from small collections for a local community to a national or international exhibition for a much more diverse audience. A curator may even work to create virtual presentations. The principles of planning and workflow will entail deciding the theme, picking physical locations or virtual platforms, choosing the artwork or artists to include, budgeting, and scheduling.
So, a thriving art curator should be a skillful project manager or an insightful, creative strategist. They should understand how to organize engaging exhibitions that speak to the audience and provoke their thoughts regarding the artwork.
Caring For and Cataloging Pieces of Artwork: As an art curator, you'll need to be attentive and detail-oriented since you're responsible for record-keeping involved in the institution's collections. You'll also work with a cross-functional team to care for the artwork and attend to any restoration needs.
This team may include people such as the museum director, archivist, and art conservator.
Acquisition: Art curators decide the artworks and artists the institution will work with and help establish its identity. Moreover, when pieces need to be acquired, sold, exchanged, or loaned, your job is to negotiate and authorize such transactions and budget protocols. The position may also entail travel to conduct research and validate various pieces of art.
Note that there's a fine line between buying and acquiring artwork. Purchasing is primarily for collecting art, but acquiring pieces as an art curator entails validating and advocating for artwork and artists while preserving artistic and cultural heritage.
Crafting Materials to Go with Artworks: Writing about artworks and artists for exhibitions isn't an ordinary copywriting job. The content should be sophisticated and explanatory. That will help exhibition visitors understand and appreciate the artworks on display and resonate with them historically and coherently.
Hence, as an art curator, you should have profound knowledge of the industry domain coupled with persuasive writing and editing skills. That will enable you to write or oversee the educational and promotional material production.
Training: An art curator is the resident expert on the art pieces, ongoing and temporary exhibits, and the artists showcased in the institution. Hence, the curator will often gather information to help train other staff to understand the artwork better. In some instances, the curator may train museum staff and docents directly.
How To Become an Art Curator?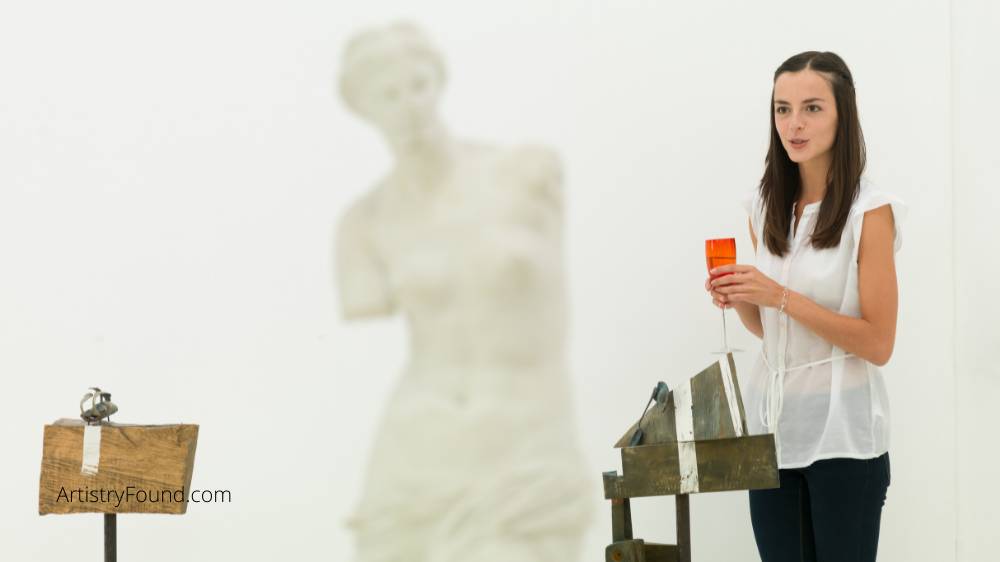 Let's look at the steps most aspiring art curators take to enter this promising career:
Earn A Bachelor's Degree in the Arts
Having a solid liberal arts education with a background in art history is necessary. Thus, you need to complete an undergraduate degree in fine arts, art history, or archeology. Art history can include a range of art styles like Medieval art, Greek art, 19th & 20th-century art, Italian and Baroque art, or others.
Since art is deemed a reflection of culture and society, you may also take a few humanities and social sciences courses, art theory, and criticism. Furthermore, having university courses in marketing, business administration, fundraising, and public relations are also recommended. Part of the job description of an art curator is likely to include administrative tasks.
Get An Art Related Master's Degree or Higher
Career opportunities as an art or museum curator are better when you have a graduate degree. According to the Occupational Information Network, 44% of curators have a master's degree, and 35% hold a doctorate. Besides, you'll need a Ph.D. and years of experience to qualify for an art curator position at a large museum or gallery.
So, strive to get an advanced degree in Art History, Museum Studies, History, or Fine Arts. These studies will offer you a practical education with real-world experience curating art shows. Note that a master's degree program is usually completed in about two years, while it might take up to five or more years to earn a doctorate.
Develop Related Non-Art Skills
There are various skills you should develop in school or on the job if you want to be a successful art curator: 
Software Skill: Art curators use office software such as spreadsheet tools, invoicing software, and databases. Thus, you'll need to have knowledge working with computers, digital images and have an understanding of copyright laws. You may also need skills in graphic imaging, desktop publishing, and project management software. 
Management: Anyone looking to come into a curatorial practice should develop management and leadership skills, as well. 
Analytical Skills: Art curators need excellent analytical skills to determine the origin, importance, and history of different pieces of art they'll be working with. 
Organizational Skills: Pieces of art need to be stored in a particular order for easy retrieval. Hence, you should develop logical systems of storage for personal and public use. 
Interpersonal and communication skills: Curators will work with other departments to offer the best experience and thus need outstanding communication skills. They should also be friendly, courteous and can help others find what they're looking for.
Besides all that, fluency in a foreign language such as German, French, Italian, or Spanish can be an added advantage.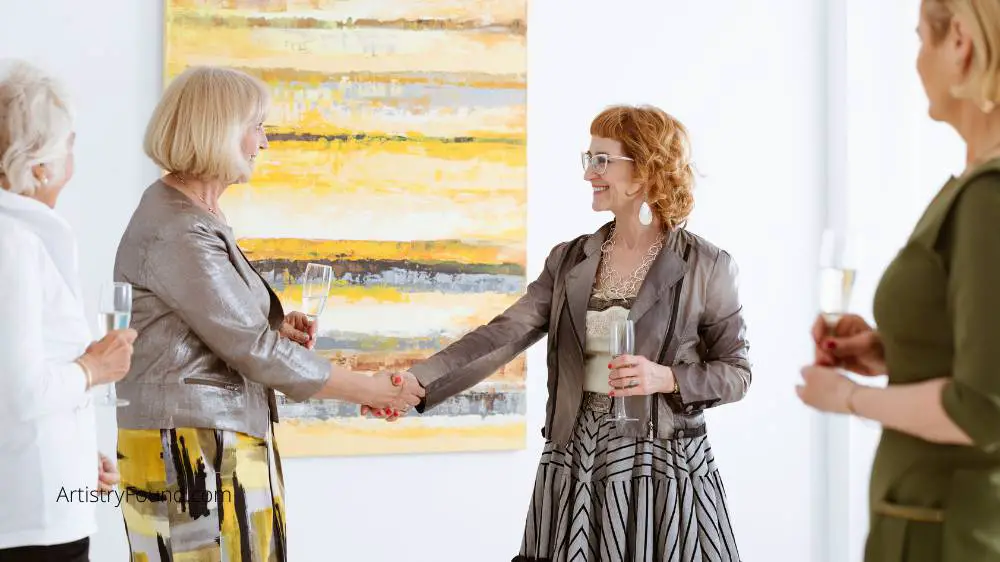 Gain Experience Through Art Internships
Aspiring curators with internship experience can have an added benefit in the competitive market. So, take advantage of volunteering, part-time work, internship, and externship opportunities. You can gain experience in art, science, history, philanthropy, or any field that can offer insight into the art world.
The practical experience allows you to work in a real-world setting and nurture strong foundational expertise in the job. Besides, it can help you build connections and a network of colleagues in the industry. 
Getting Hired as An Art Curator
Once you've achieved the proper education, experience, and skill development, you should seek employment. You can search online for art curator positions near you.
For entry-level curators, it's advised to start applying for jobs in arts organizations and small museums in a smaller community or city. You can advance in the field by publishing your work and conducting extensive research.
How Long Will It Take to Become an Art Curator?
While there are entry-level positions, many art curator positions are managerial-level. Hence, you may need about six years of school and four to five years of assistant curator experience before meeting the qualifications to become a museum or art gallery curator.
How Much Will You Be Paid as An Art Curator?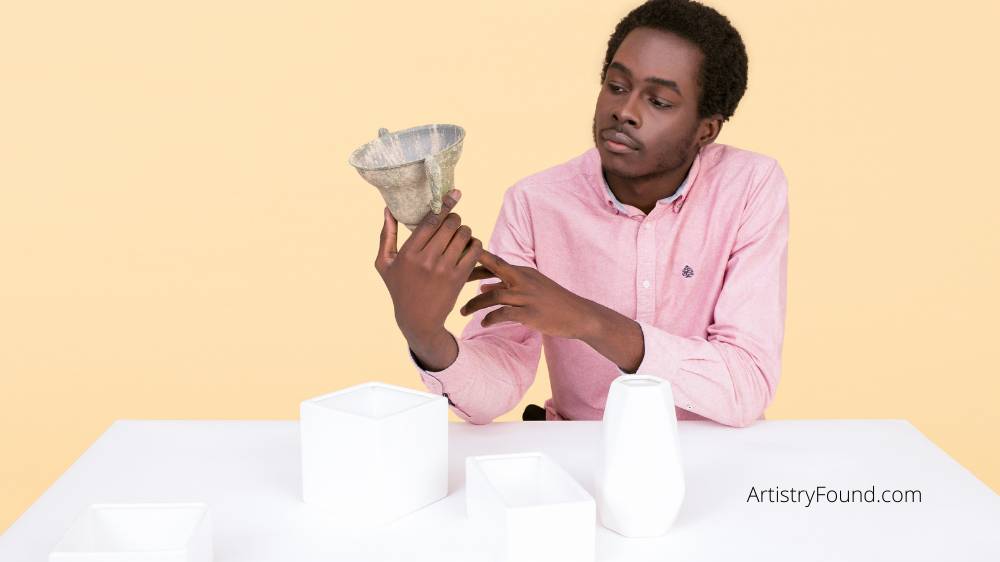 An art curator job can be rewarding depending on education and training, level of experience, geographic location, and the employer. According to the Bureau of Labor Statistics, curators earned an average salary of $59,130 per year in 2019. Art curators also enjoy employment benefits, including health insurance, pension, and 401(k).
The Princeton Review shows that curator jobs are competitive. The very best positions go to applicants with impeccable credentials and high-level experience. In fact, entry-levels earn no more than $30,740 while well-educated and experienced curators earn above $94,750 per year. Besides, Federalpay.org indicates that curator jobs with the federal government can pay up to an average of $84,300 per year.
What Is the Art Curator Career Outlook?
The BLS projects employment of curators to grow 14 percent from 2019 to 2029 compared to 7 for other occupations. The robust growth can be attributed to the increasing public interest in museums and historical and cultural institutions. The institutions will need more art curators to organize and manage collections for public consumption.
Innovation is also a fundamental driver of industry growth. For example, the upsurge of technology has led to the emergence of digital collections, including oral histories and virtual museum tours. Art curators will need to manage these collections as they continue to grow in popularity.
More From Artistry Found