How to Become an Art Director (Explained)
Art directors develop the overall visual style, layout, or product packaging for a range of sectors and companies, including advertising agencies, public relations organizations, and book, magazine, or newspaper publishers. Alternatively, they may supervise set designs in collaboration with producers and directors of theatre, television, and film productions.
Art directors are employed by a large number of companies in the creative industry. The art director role necessitates a variety of soft and hard talents and is excellent for creatives who have worked as graphic designers or other types of creators who want to further their careers. 
Sounds like fun, doesn't it? If you think so, keep on reading, and I'll explain just what an art director does, how you can kick start your career working as one, and how much money you can expect if you're set on pursuing a job in this field.
What Does an Art Director Do?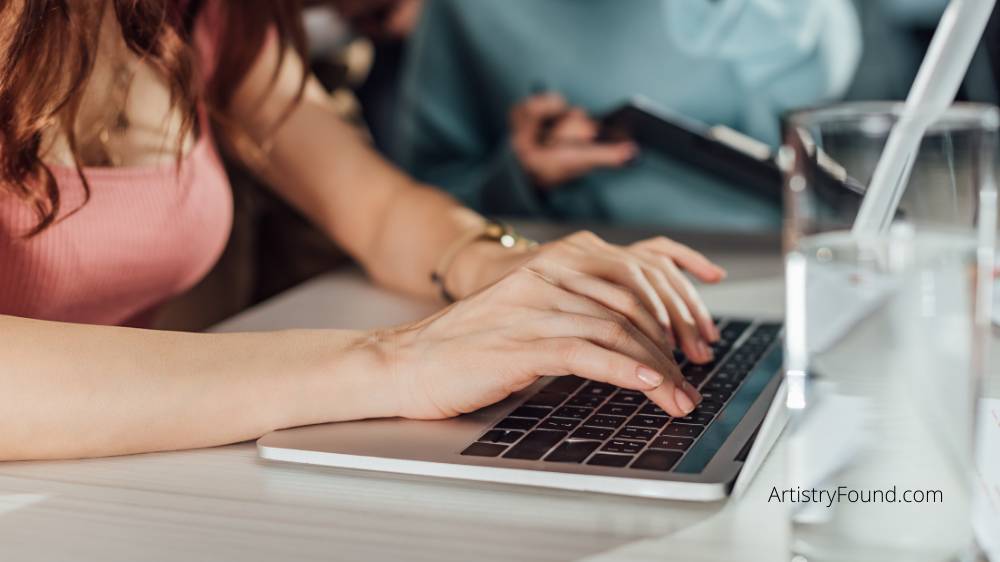 (This article may contain affiliate links and I may earn a commission if you make a purchase)
Art directors (AD) can be found working in a variety of business settings, including advertising, film sets, public relations firms, theater and television producers and directors, and book and magazine publishing businesses.
The key concern of an art director's job description is the overall style and aesthetic appeal of a creative project. Artistic directors are often in charge of a project's overall design, as well as the people who work on the project's many creative aspects. 
Whereas the creative director gives the basic idea for the project, the art director implements the specifics and is in charge of leading their team and establishing the design and visual aesthetics once the concept has been presented.
Most importantly, art directors oversee the project from start to finish, including production, editing, and final implementation. 
An art director will lead a team of artists to decide which artistic components to employ, communicate the creative vision to their team, and review and approve copy, designs, and photos. They also develop the budgets and timetables plus determine how to best reflect the creative director's concept.
Their work necessitates an understanding of project design elements, the ability to encourage other creative professionals, and the expertise to keep projects on budget and on time.
How To Become an Art Director (Steps to Take)
The majority of art directors have a bachelor's degree, either a Bachelor of Arts or a Bachelor of Fine Arts, so obtaining a university degree is a practical first step towards making a career in this field.
To further excel at their professions, some professionals may opt to pursue their education by acquiring a Master's Degree in Business Administration or Fine Arts. Graphic design, visual communications, and digital media are also common degrees pursued by anyone who is an aspiring art director.
It's best if aspiring art directors work as interns in the art sector while pursuing their bachelor's degree or soon after graduation. If at all possible, look for an internship in the industry in which you want to work, such as film production or publishing.
A minimum of three to five years of experience in a lower-level art-related position is required for most art director roles. For example, you could work as a graphic designer, copywriter, photographer, or other creative within your chosen field.
These professions allow you to refine your artistic skills while also gaining the necessary expertise to pursue a career as an art director.
Recommended Reading: What Exactly is Studio Art? (Studio Arts Major Explained)
A Day in the Life of an Art Director
Many art directors work as independent contractors, which means they're self-employed and have a lot of freedom over their working hours. From marketing companies to web designers, they may collaborate closely with and develop creative material for a variety of clientele. 
An art director, on the other hand, could be a full-time employee. Publishers, film companies, advertising businesses, public relations firms, and other design services employ directors who operate in a fast-paced office atmosphere and coordinate with various departments.
Because art directors frequently work hard to meet strict deadlines, they may be required to work late evenings or weekends on occasion.
Since they're in charge of the look and feel of ads and other creative deliverables from beginning to end, as well as everything in between, you can say that art directors are truly immersed in the world of visual communication.
Their days revolve around collaboration, creation, and supervision. For the first part, they work closely with the client to build a successful creative approach, including discussing the objectives, budget, appropriate background information, styles, and techniques.
Following client meetings, art directors collaborate with creative departments to put the plan into action. 
Once the strategy is in place, an AD starts working on basic layouts, which include the art direction of components like typography, photography, video, graphics, animation, video, and sound and specifics like scope and resources.
Finally, art directors supervise their teams as they begin production after deciding which creative components are required. They are also in charge of authorizing and assessing artwork, copy, and proofs. During this time, art directors will keep an eye on expenses and take any required cost-cutting measures to stay within the required budget.
Is an Art Director Job for Me?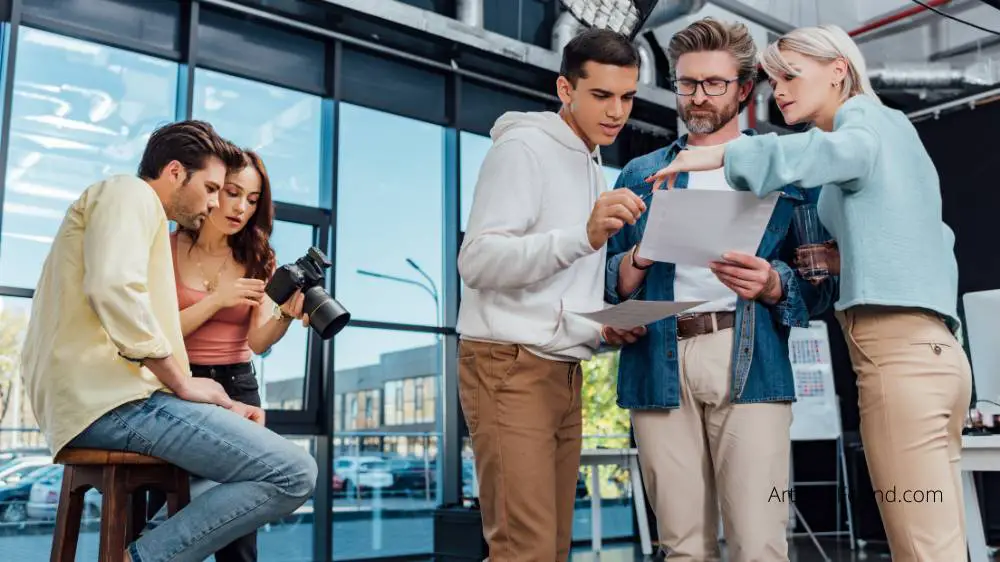 Art directors are mostly artists by nature, which means they are innovative and creative, and they thrive in environments that allow them to express themselves. However, while art directors must have excellent creative abilities, they must also be strong leaders, as they frequently supervise creative employees and freelancers.
Moreover, they should also be able to pay close attention to the smallest details, such as color, composition, text style, and placement.
Art directors need to be inventive and imaginative in order to come up with fresh and engaging graphics, layouts, designs, and campaigns. They also must be able to pass on ideas properly amongst departments, as well as to their personnel and part-time workers. 
Since creative fields require good leadership skills, art directors should also be able to communicate with and listen to customers to ensure that they comprehend and meet their visual requirements.
An art director position requires flexibility and necessitates keeping up with new trends, mediums, and technology on a frequent basis. Therefore, to be successful, art directors must be able to adjust to changing market conditions.
Finally, as they frequently work on numerous projects at once, good project prioritization, multitasking, and adhering to tight deadlines are yet a few other qualities of top directors in the world of art.  
Furthermore, if you wish to become a top-notch art director, you must be able to handle not only your time but also your money.
You must be able to correctly estimate the cost of a project, and as a director, you must understand the fine line where you must reduce expenditures and where you must pay up. You'll be better able to avoid wasting money if you have this skill.
If you possess these qualities, it's safe to say this career path will be an excellent choice for you. However, if you still need to make up your mind on this matter, it might be important to know that according to a recent poll conducted on the topic of career satisfaction, one of the happiest jobs in the United States turned out to be that of an art director.
How Much Do Art Director's Make?
The pay range for art directors is determined by a variety of criteria, including the amount of experience, education, training, geographic region, and specific industry.
Over the previous year, art director jobs in the U.S. were regularly offered for $74k to $140k (source).
According to data supplied anonymously to several career websites, the average pay of a successful Art Director in the United States is $71,628, with some earning more than $150,000.
To be even more specific, as of May 2020, the average compensation for art directors in the United States ranged between $54,530 and $199,250.
The outlook for art directors is good, companies that hire graphic designers, illustrators, photographers, and those involved in artwork or layout design will continue to require the services of a skillful art director.
When entering this field, you can expect to start as an assistant artistic director on the lower end of the pay scale while eventually working your way up to a senior art director position.
More From Artistry Found