Digital Art: Is It Worth Anything? (Explained)
Digital technology has forced the world to evolve in all its spheres, including the art world. Digital art has quickly become the most significant segment in art today, even though many a traditional artist has resisted the call of digital creation. Because technology has made digital art so easy and cheap to produce, it makes one wonder if getting into digital art is worth it?
Digital art is worthwhile because it requires artistic expression. Art is art despite the means used to create it. There is good art and bad art in the art world, and art created by digital means is no different. Digital art is just a medium, and it is up to each artist to use it to its full potential.
In this article, I will highlight what digital art is, discuss the types of digital art being produced today, and how you can create your own digital art.
What Is Digital Art?
Digital art, as I mentioned earlier, is digitally manipulated creativity. It involves art made with technology exclusively on computers or hand-drawn images scanned into a computer and enhanced with digital applications and software. 
Digital art includes photography, video, 3D virtual sculptures, animation renderings, and so much more. Digital technology has found its way into every possible realm of art.
What Are the Types of Digital Art?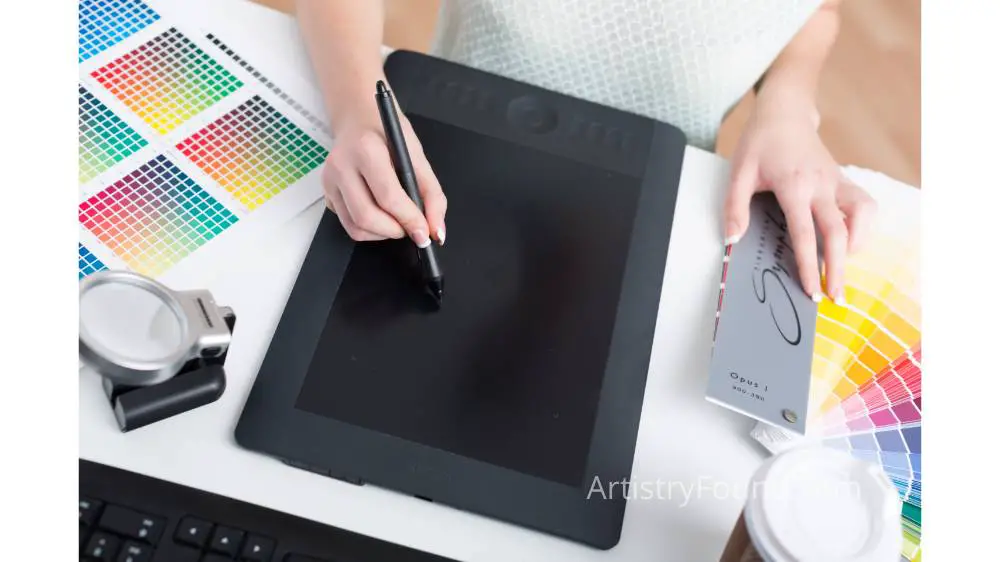 (This article may contain affiliate links and I may earn a commission if you make a purchase)
There are two different practices involved in digital art creation; object-oriented artwork and detail-oriented artwork. 
In object-oriented artwork, digital technologies are a means to an end. Digital technologies function as a tool for creating paintings, sculptures, prints, and photographs. 
In detail-oriented artwork, digital technology is the end itself. Artists usually explore every possibility entailed in this technology. Often called new media, detail-oriented artwork uses digital technology as an intrinsic factor in creating art. 
I will highlight the different types of digital art and their features below.
Digital Photography 
Digital photography uses authentic images through photographs, satellite imaging, or scans. This type of digital art mixes the genuine and fake, blurring your understanding of the truth. This trend of digital work borrows from the traditional assembly of elements and collages and overlaying and bending of visuals through the morphing of technology. 
Digital Painting
Digital paintings embrace traditional painting styles like watercolors, impastos, and oil paintings. The artist designs a digital design of the art using a computer. This artistic process is like painting with traditional materials to achieve paint-like aesthetics. 
Digital paintings also bear similarities with computer art visuals, including repetition and distortion of elements resulting in abstract art. 
3D paintings have also emerged, and they use virtual reality like Tilt Brush by Google Apps. 
Computer Aided Sculptures
Sculptures can now be the result of computer-aided software design that is displayed as virtual images. The computing technology allows for the control and manipulation of geometry and 3D visualization that enhances traditional design fostering creative ideas. 
Digital Installations
Digital installations resemble 3D sculptures but offer the viewer a new typology. Digital installation artwork is interactive and responds to input such as touch, body movement, and voices. 
The digital art piece can be immersive, giving the viewer a spatial view of their environment and surroundings. Augmented reality and virtual reality are examples that promote the digital installation type of art. 
Digital installation requires expensive material, as well as computational, logistical, and architectural planning. It is suited for museums and other institutional spaces that entirely offer this experience. 
Digital Video and Animation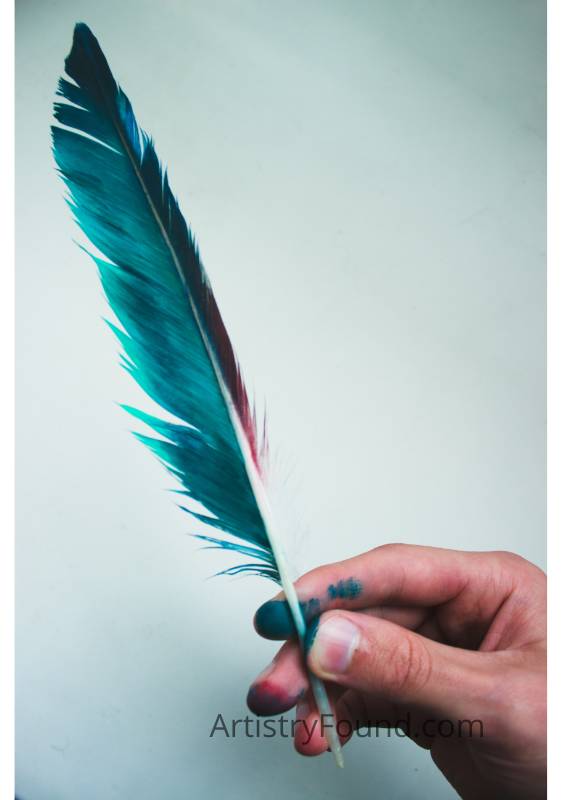 Video and animation technology allows full recording of an event in its time and space. At the same time, it deals with the montage and transformation of what happens. 
In this artistic feature, one defines the moving object in live-action while the other in 3D or animation. 
The moving digital image is privileged as the development for virtual reality and its environments. 
Internet and Networked Art
Internet and network art structures are processed objects which look at the functioning of computing networks and structures. The web has information that artists in any field highlight and challenge its complexity. 
Software Art
Software art primarily focuses on computational engineering. They can be connected by interfering with live-action with visitors or auto-generated, which results from algorithms and codes. The digital artist encodes based on ideas; however, the result depends on the computer process. 
Mixed Media
Mixed media is an essential concept in digital art. Its creation uses elements of nature that are coordinated to create a great user experience. The artwork combines still and moving pictures or images, augmented reality, photographs, and sound. 
One digital creation can produce different results and physical outputs depending on the artwork's purpose and the artist's personal style.
The Importance of Digital Art
Digital art is quickly becoming an integral part of art in society. Its modernization does not take away from traditional art forms. Digital art is a form of creativity where the viewer can interpret art for themselves.
Digital art has crossed artistic boundaries and allowed people all over the world to see and appreciate art. Digital art is influential because it has expanded the definition of art and increased its accessibility to the world.
A common argument is that digital art is not real art because of the use of computers to create them. Unlike traditional art, there are no originals, just infinite copies of artwork. 
Art is not defined by the tools and materials used to produce it but by the vision, emotion, and message the artist wants to convey. A computer is a tool whereby artists create their artistic visions and bring them to life. 
Related: Will Digital Art Replace Traditional Art? (Explained)
Can I Create My Own Digital Art?
You can create your digital art as long as you have a vision, a computer, and some applications to help with the process. You can follow tutorials like in the video below to guide you in the basics. 
What You Need To Create Your Own Digital Art
Tools for creating digital art are readily available. Once you follow a few tutorials, you'll be ready to try your own digital art creation.
Computer For Digital Art
You do not need to buy a new computer or laptop for your digital art. If you already have one, it should be enough to get started, however, your computer must meet up-to-date system requirements to enable you to use most of the current drawing applications available. 
A computer that freezes or lags will be problematic when creating digital art. If this is the case, you can add more memory and if the issue persists, replace it. If you are buying a new computer, inform the shop assistant that you want to use it as a digital drawing tool and they will suggest the best one.
The recommended memory for using digital drawing applications is 8GB with a minimum of 4GB. Mac computers and Mac Books are best suited for digital art; however, Windows operating systems work well too. 
If you want to keep things simple, you can use a tablet or smartphone and draw on it using a stylus pen. However, you will be technologically limited, and the end result might not be an eye-catching piece of art.
Related: Why Artists, Designers, & Musicians Use Mac Computers (Explained)
Digital Illustration Software
Digital illustration software allows you to draw using an application or drawing program. Both free and paid software are available, depending on the level of digital art expertise you want to achieve. 
Expensive software has advanced features and is difficult to draw with, but the result is professionally created digital art. If you are a beginner, you are advised to use freeware or cheaper applications that are easy to use and will help you practice before moving on to advanced options. 
One of the best digital art applications is Adobe Photoshop. It is a tool that is used by digital artists worldwide and is one of the easiest to learn. For over 30 years, Adobe Photoshop has enabled digital artists to create stunning illustrations and 3D artworks. Adobe Photoshop features an array of professional tools for creating art.
It features paintbrush tools, pencils, pens, and markers that feel as authentic as real-life objects. Other goodies within Adobe Photoshop are advanced painting features like paint symmetry mode, live blend-mode previews, frame tools for masking, and content-aware fill workspace for interactive editing. 
Another digital art application best suited for Windows operating system is Corel Painter. Corel's processing features and graphics are the best in the business. The latest addition, Painter, has the right blend of performance and art features, making it perfect for Windows. 
Corel Painter has a collection of over 900 brushes and drawing tools, from texture brushes, pattern pens, and blenders. It has color harmonies classified as sets that make color selection easy. 
For a unique sense of proportion in your artwork, Corel Painter uses guides and grids based on classical image composition methods. You can design symmetrical illustrations using kaleidoscope and mirror painting tools through reproducing brush strokes on opposite sides of your canvas and having many reflections on the mirror plane. 
Corel Painter has a cloning source that allows you to convert a photo to a digital painting or paint the image on the canvas. 
For Mac, Affinity Designer is one of the best digital art tools. A Winner of Apple Design Award 2015, Affinity Designer is a force to be reckoned with. It is a fast application that can preview effects, curve edits, blending modes, and more in real-time. 
Its engine can handle complex documents, and you can organize objects with color tags and layer groups. Affinity Designer can switch between raster and vector workspaces, meaning that you can create scalable art and enhance them with detailed textures with one click. 
Affinity Designer has unlimited artboards, live pixel preview, one-million percent zoom, advanced standard, and isometric grid controls, vector tools, and various typography styles. It also works with all image and vector types. 
If you are a beginner, Autodesk Sketchbook is the best tool to begin your digital art journey. With a specific purpose to sketch, Sketchbook has a streamlined and intuitive user interface that does not interfere with your drawing process and provides features like blend modes and layers that are featured in professional art.
Sketchbook has an array of brushes, pencils, and markers that you can customize to create your desired image. You can also build up your colors using layers and color-fill tools that apply various techniques to your artwork, just like a professional but with easy methods. 
For precision, Sketchbook has rulers that can guide you as you draw, as well as a Predictive Strokes tool for smooth strokes. It has radical, vertical, and horizontal symmetry tools that enable you to capture your idea by mirroring your pen strokes, creating intricate designs. 
Sketchbook is responsive to a stylus pen, and this experience will make you feel like you were drawing on actual paper with precision and intention. 
Pen Tablet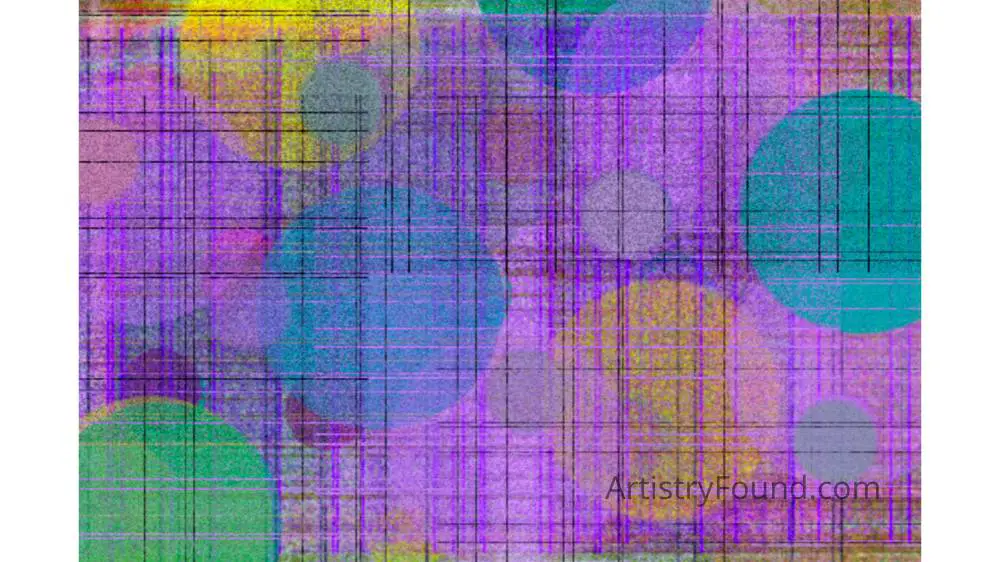 Use a pen tablet like this one at Amazon if you want to draw an image with smooth lines on your computer. Connect your pen tablet to your computer and start drawing. Pen tablets come in different variations, from beginner to professional tablets. 
Always test the drawing feeling before purchasing your pen tablet to see if it is up to the standard you need for your digital art. The pen tip also shortens with time, so it may need replacement.
Art Monitor
If you are okay with the current monitor on your computer, you do not have to replace it. Your monitor is your canvas, so you will want it to be a good size for your digital art display. However, for a great digital artistic experience, 20 inches or more is recommended. 
Art Scanner and Printer
If you have a photo or want to sketch on paper and transfer it to your computer to duplicate it as digital art, you will need a scanner. You can convert the photo or sketch into digital data, open it with your preferred software or application, ink it digitally and enhance the artwork.
You can also use the scanner to import colors and hand-drawn textures to your computer and application when creating art digitally. 
If you want to export your digital work as physical art from your computer, you can create an art print in black and white or full color on your material of choice. 
Selling Digital Art
The majority of digital art sold today is in the form of a standard art print or limited edition print. These types of digital artworks are created using digital means but are output in a physical form for sale. Digital artists can then either sell the print through traditional means (art gallery, art fair, etc.) or they can use one of several online art retailers such as Saatchi Art to make their work available for sale.
Relatively new on the scene is the Non-Fungible Token or NFT. NFT art is a one-of-a-kind digital design or art piece that can be bought and sold where the end product is still in a digital format. The digital asset may be a computer file, a GIF, a bit of computer code, or a digitized photo or video.
The purchaser gets a digital certificate verifying their ownership, and like a regular piece of art can be re-sold later on, ideally at a profit.
Where Can I Buy Digital Art?
Digital art is increasingly available to people worldwide, thanks to technology. Depending on the type of artwork you want, you can search online and purchase your desired artwork from the comfort of your home.
Online marketplaces like Amazon and Artfinder sell different types of digital artwork, from classical recreations to contemporary pieces. Prices vary, but the art is reasonably cheap, so anyone can afford a selection of digitally created fine art.
Depending on where you are in the world, you can purchase the art and have it delivered or shipped right to your door. 
If you wish, you can also choose to visit digital art museums in your area. The art in the galleries might be more expensive than what's available online, but it is always worth a check, and the visit to the gallery is reminiscent of visiting a traditional art gallery.
More From Artistry Found