Here's How Much a Digital Artist Can Make (Revealed!)
The internet and technological advancement have made digital art very popular. But, how much can you make by being a digital artist?
In the US, a digital artist's average salary is $57,183 annually. But the salary can range between $48,567 and $66,450. The range varies depending on aspects including certifications, education, number of years in the field, and additional skills gained.
In the past, artists depended on art exhibitions or buyers visiting their galleries before making any sales. But today, the advances in technology have offered different ways for digital artists to get their pieces to prospective clients and drive huge sales. Read on and discover how much a digital artist can make and the best ways of making lots of money through digital art.
What Does a Digital Artist Do?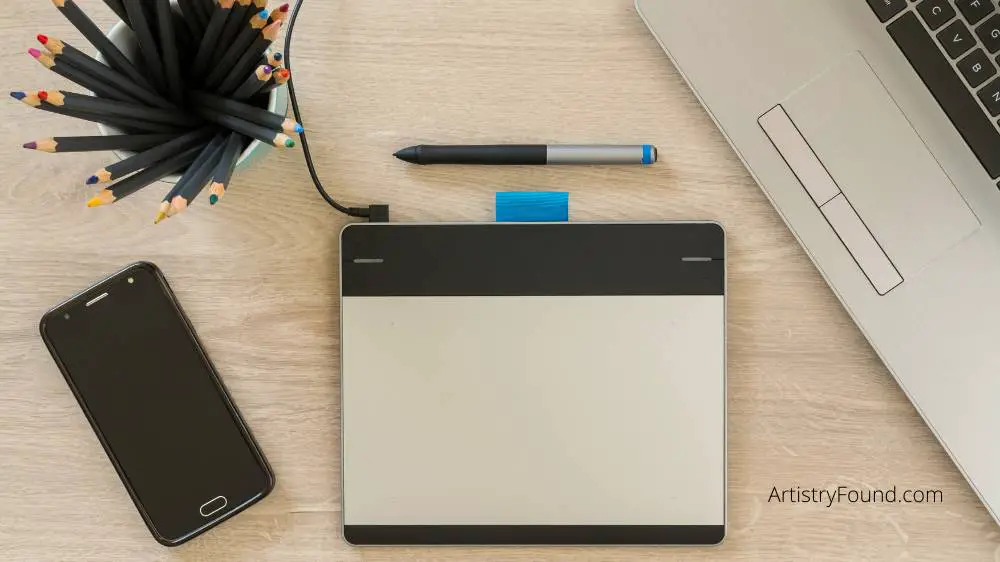 Digital artists use computer software to bring art to life. Most of them work in the entertainment industry using video games, motion pictures, and mobile apps to bring stories to life. Some digital artists also help organizations create visual imagery for websites and curate explanation videos that help clients understand how to use their products.
Moreover, the services of a digital artist are used in traditional print media. For instance, a digital artist can enhance pictures in a fashion magazine, making them look immaculate.
Can You Make a Living as A Digital Artist?
How much you earn depends directly on how much effort you put in. In fact, succeeding in digital art is a huge commitment, serious hard work, and sacrifice. Fortunately, A digital artist has the potential to earn a very decent living.
How Much Does a Digital Artist Make?
Modern technology continues to offer artists platforms to promote their pieces and earn big. Today, digital artists can make from $100 to $80,000 or more. It depends on how much you're willing to invest in the work and what the clients want. In fact, some digital artists are selling NFTs (non-fungible tokens) for six figures prices.  
What's The Salary of Digital Artists?
According to ZipRecruiter, the average pay for digital artists is $3,210 a month in the US. While some are paid as high as $5,292 and as low as $1,625, most digital artists' salaries range between $2,292 to $3,875 across the United States. However, the average pay varies significantly by as much as $1,583, which suggests there are several opportunities for advancement and increased revenue based on location, skill level, and years of experience.
Employed Versus Freelance Digital Artists
Employment has significant benefits such as job security and perks. However, wages are determined more by what your employer can pay than by the work you do.
Conversely, self-employed and freelance digital artists have the opportunities to earn as much as they can and must do better than their employed counterparts. In fact, a freelance digital artist in the US makes approximately $5,156 a month. However, freelancing comes with risks, no job security or employee benefit. Besides, you won't get paid if you don't deliver quality work.
It's vital to note that the freelancing market has been booming in the past few years. You can create merchandise, sell portraits of different people, or even showcase your pieces in various galleries. Other freelancing platforms are available to bid your orders, communicate with prospective clients, and sell your art. 
What Should You Be Selling as A Digital Artist?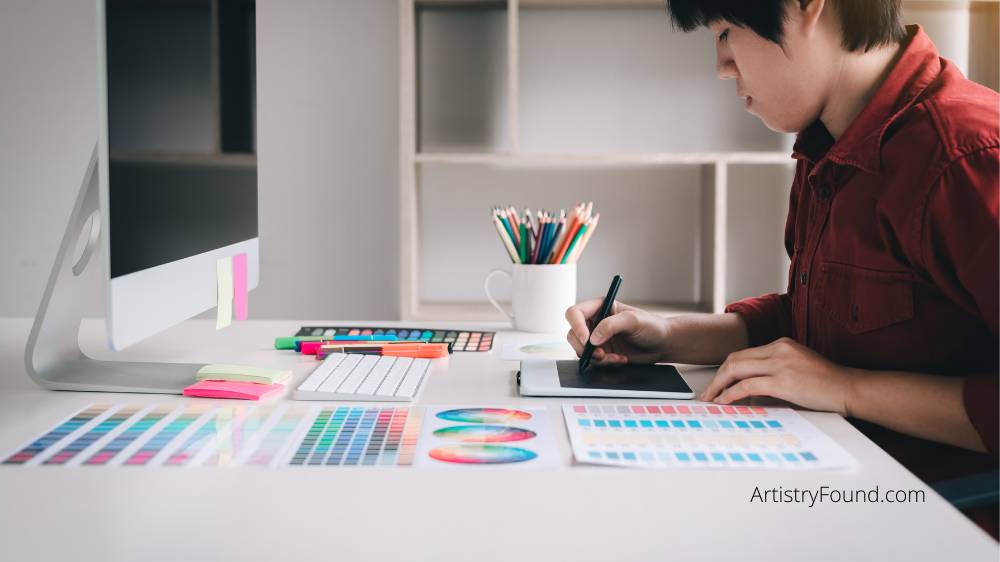 A digital artist can sell:
Digital Merchandise
This may range from digital art tutorials to company logos and computer wallpapers. Examples of digital products include art printables, how-to ebooks, tattoo designs, high-resolution photos like stock photos, Kindle books, stickers, gift cards, and fonts. Note that these products can serve as your online portfolios.
Physical Merchandise
Independent sellers and companies require physical merchandise occasionally. For example, a YouTuber can collaborate with a digital artist to create custom merchandise. You can then sell or ship to earn more money. 
Print-On Merchandise
You can make money by printing your art on tangible products using drop shipping service or print-on-demand. This service takes care of printing, branding, packaging, and shipping your custom products to your clients. Some outstanding print-on-demand services are Zazzle, Society6, and Printful.
You can sell your art printed on merchandise such as greeting cards, wedding invitations, diaries, planners, journals, T-shirts, hoodies, pillowcases, towels, mugs, phone cases, and other souvenirs.
Where Do You Sell Your Digital Art?
Various platforms are available for you to sell digital art and target potential customers. The avenues include Creative Market, Etsy, Shopify, and Sellfy, among others. While these platforms charge a percentage commission on every piece of the sale, they are an excellent way of hosting a shop, selling your art, and making a decent income. Some of the art you can sell include clip art, WordPress themes, templates, stock photography, branding kits, business, and premade blog logos, illustrations, and lightroom presets.  
How Do You Make Money with Digital Art?
Some of the ways to make money with your digital art include:
Apply for Grants and Competitions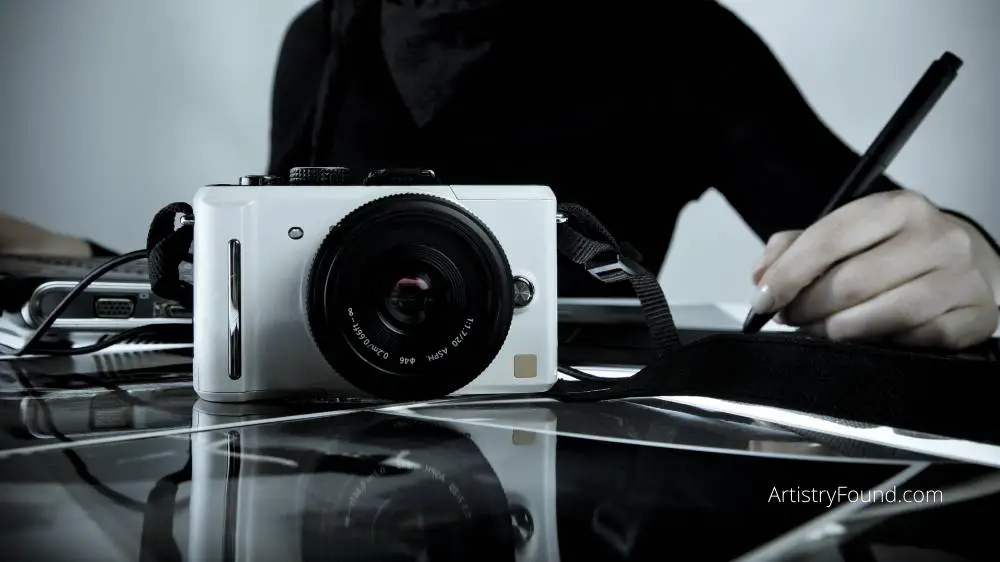 There are different competitions and grants for digital artists. Most of these grants are provided by non-profit organizations that support young artists and promote culture. Simply research online for competitions or grants for artists, check eligibility requirements and apply.
You can also find these competitions and grants for digital artists by keeping up with the social media handles of well-known digital artists and professional circles like artist associations, universities, and NGOs.
Organize Art Classes
You can choose to teach a course and share with others your expertise. In addition, you can create course materials online and choose platforms such as Skillshare and Udemy.
You can also sell the course on your website or create a YouTube channel where you offer tutorials to your subscribers. Moreover, you can become a teacher at Tutpad, a new platform dedicated to artists, and make some extra cash.  
Note that when posting your course material online, ensure that you use relevant keywords to describe your content and match what people are searching for.
Write An Art Blog
While art is often more visuals than words, you can create a blog and write about art. Your blog can be richer in imagery than words. You can offer online courses using videos and ensure your text supports the visuals and explains the actions depicted. You can also make money on your art blog through paid ads, affiliate marketing, promoting your products, or creating commissioned reviews.
Some ideas for your art blog include reviews of new art supplies, interviews with local artists, reports on new galleries and exhibitions, or opinion articles on new art trends and movements. However, you should display your artworks and content regularly on the blog and explain how clients can order any art they want.
How to Price Your Digital Art and Make Money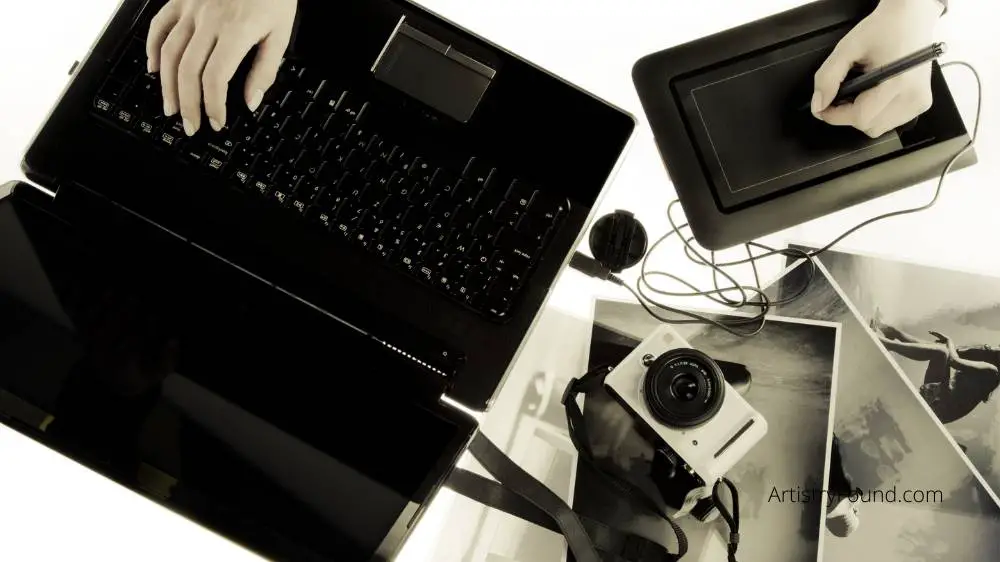 Pricing your digital arts can be a bit tricky as you're typically using equipment or software instead of materials, and the deliverable may not even be a tangible piece. Besides, today it's becoming increasingly competitive to sell your digital art. Clients have innumerable choices and are bombarded by cheap, all-in-one bundles. Hence, it would be best to strike a balance between your profit margin and affordability.
Moreover, you should check the market conditions- the type of digital art you create, the field you're in, and the type of buyer you intend to reach. It might also help to check how your competitors are pricing their work and then find the happy medium.
That said, the ideal way of pricing digital art is by foregoing the cost of materials and using profit margin and market conditions.
(Hourly Wage × Hours Spent) + Profit Margin
For instance, you can start with $30 an hour
Multiply with how long it took you to complete the piece, say 5 hours ($30 x 5 for a total of $150)
Factor in the desired profit margin, say 20% that'll be [ (150 x 0.20) + 150] for a total of $180.
Important Note: Avoid undercharging your artwork in the hopes of attracting more sales, as that'll be damaging to your business eventually. Conversely, you shouldn't charge too much as it would drive the clients away.
Furthermore, people in business use commissions to get clients and drive sales. Once you start giving commissions on your artwork, clients might even help you advertise your pieces to others. You can also create awareness about your work and commission using platforms such as Art Please, Artfinder, ArtCorgi, and Artists&Clients.  
Commissions can also include creating custom orders for customers such as promotional logos, graphics, character designs, and portraits. But to do that, it's vital to showcase your artwork and be in constant communication with the customers in a professional manner.
If you're not sure about the commission to put in and how much to charge for your artwork, you can check with other comparable artists who are on the same level as you. 
More From Artistry Found