How Do Art Galleries Make Money? (Art Gallery Income)
Have you ever walked by an art gallery, looked at the work hanging in the window, and wondered, "How do art galleries make money?"
It's a reasonable question because a lot of art galleries seem to do things that might turn off curious buyers, such as keeping their doors closed two to four days a week, not putting prices on the artwork in their window, and only staying open for a few hours a day.
From a prospective gallery owner's point of view, the possibility of opening an exhibition space might seem quite daunting. You might think that you have to be very rich in the first place to get involved in the art world.
However, the idea you have to be wealthy before you open an art business is a bit of a myth. You should not let this preconception discourage you from becoming an art dealer. The best art dealers are those with an innovative, resourceful approach to business combined with a great taste in art.
In this article, we discuss the many ways that art galleries produce revenue and touch on how to open your own art gallery business.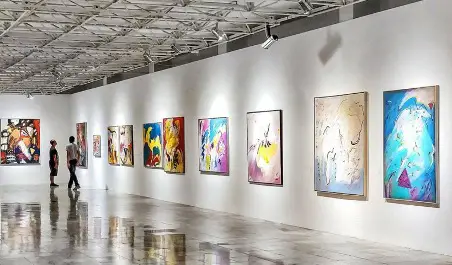 (This article may contain affiliate links and I may earn a commission if you make a purchase)
https://www.pexels.com/photo/colorful-arts-hanging-on-wall-2372978/
Art Sales to Customers
The classic art gallery business model entails that the art dealer sells art directly to buyers. Generally, an exhibition is held at the dealer's gallery or sometimes at a satellite space.
Many commercial art dealers let their customers come to them by attending prestigious art fairs. Art lovers and collectors then buy the art, with most dealers taking 30% to 60% of the profits.
Selling to The Primary Market
Selling art to the primary art market simply means that the work is bought directly from the dealer or the artist. As an art dealer, you would prefer that a collector come directly to you for sale rather than to an artist's studio so that you can make your dealer's fee.
One of the most profitable ways to sell art for a higher price is to convince the buyer that they are the first owner of the piece. If it is an original work and bought at its first showing, you can command a higher price for the art.

Selling to The Secondary Market
Selling art to the secondary art market might be a way of getting rid of work that is not selling yet is still of some value. This works well for the art gallery owner who is in the position of selling the work of a deceased artist.
Basically, unsold work is held up for auction at an online or real auction house. The auction house acts as a middle man that often takes as much as 70% of the sale of the work. Sometimes the auction also takes place digitally, leaving the dealer with the expense of packing and shipping the work.
The problem with secondary art market sales is that the seller you are working with gets a percentage of the profits reducing any money that would then be split between you and a work's creator.
Selling at Art Fairs
Selling art at large art fairs has become more lucrative for gallery owners over the years, especially if you have a roster of high-end established artists. The beauty of exhibiting at an art fair is that all the high-rollers come to you in a booth, where you are showcasing your best artists. This cuts down on your advertising costs.
International art fairs are expensive to attend because you have to ship the work to the exhibition space, but they can help give your artists exposure and build your reputation. International art fairs worth attending are Art Basel, usually held in Switzerland, Miami, or Hong Kong, the Frieze Art Fairs in New York, Los Angeles, or London, or Art Dubai (the world's most culturally diverse art fair).
Selling to Museums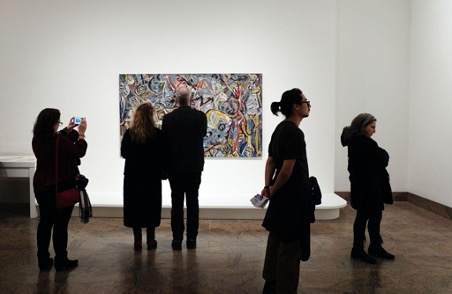 Photo by Jessica Pamp on Unsplash
A successful dealer does not stop at selling work in a gallery space. They also work to place important or exceptional work in a museum. Many museums have buyers that can be contacted, and you can offer to sell your work to them. Your local museum can be your best customer, especially if you develop a relationship with the head curator.
Many dealers sell an artist's work to museums once they are deceased. Some museum curators may even be able to offer a deceased artist a posthumous exhibition, along with an exhibition catalog, that increases the value of the work you are showing.
Sell Original Works Online
You can also easily sell original works online as well if you are equipped to handle the shipping and handling expenses. It is easier for galleries that sell smaller works or sculptures to peddle their art online than for high-end commercial galleries selling hefty sculptures or large abstract expressionist works with heavy wooden frames.
Selling works online means building your own website, which can be done in just a few days using a website builder like WordPress.org. If possible, make sure that your gallery name is part of your website URL so that people can easily find you online.
Make sure that you include an artist resume to go along with any published photographs and that your most established artists are featured prominently on the site. Your art gallery website should also have a calendar showing people your upcoming exhibitions and events.
It is also important that you gather people's emails from your website. Some programs pop up a field asking your online visitor if they would like to leave their email before leaving your site. This widget is essential for the new art gallery owner trying to build a clientele.
Online Print Sales
Another way that a gallery owner can make money is to sell prints of existing work online. This simply involves creating a website and selling real or digital work in editions.
It is much easier to roll up a print in a tube and mail it to a customer rather than to FedEx a heavy canvas. Selling online prints also allows you to sell an artist's work cheaply.
There are also third-party print makers online that offer Print-On-Demand services. This usually means setting up your own shop inside of the provider and then offering your prints for sale.
Sell Merchandise
Many art galleries make money nowadays by taking their artist's images and selling them as merchandise online. But, of course, this approach may not work if your artist feels that his imagery will be devalued by its endless replication.
There are hundreds of print-on-demand sites that will repurpose imagery online and sell it for you through an online gallery or shop. It is best to choose a print-on-demand service that caters to the art collectors, such as Fine Art America or ArtPal. That way, customers interested in art will come to you, and you don't have to waste a great deal of time looking for new buyers through social media.
Art Gallery Memberships
Selling annual gallery memberships at a set price helps your potential buyers and patrons feel like they belong to an exclusive club. Art lovers enjoy invitations to themed parties or an exclusive meet and greet with an artist.
You can also offer a small gift to people who subscribe to your art gallery membership. A yearly calendar or limited edition print also makes a nice gift for a subscriber, as does a discount offer at a local framing business or art supply store.
Special Fundraising Events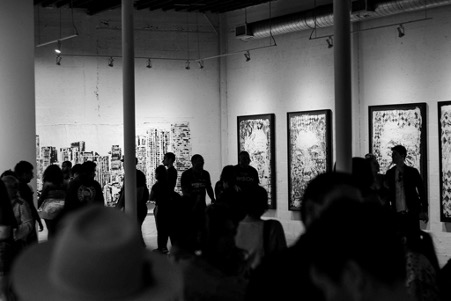 Photo by Ruben Ramirez on Unsplash
You can also throw a special fundraising event to raise money for your art gallery. The art world loves a good party, especially if it has a theme or is attached to a special group exhibition.
Yet another idea for a special fundraising event is to hold an online auction for a single special work made by a favorite local artist or a famous artist that is part of your gallery representation.
Some art dealers use regular auction parties, complete with a professional auctioneer, as a way to sell a great deal of inventory at one time. Yet another way of doing this in-person is to hold a silent auction where people write their bids on pieces of paper beneath exhibited work.
Art Rental
Many art galleries offer art rental as an option to their customers. This tactic works especially well with corporate clients who want to try out a large, expensive piece of work before buying it. The artwork is rented monthly by the client with an option to buy the work at the end of the contract.
Some commercial art galleries rent out work on a rotational basis, replacing the piece and hanging it on the client's walls every three months or so. One caveat to this way of making money is that you must have excellent gallery insurance if the work is damaged, and you have to reimburse the artist.
Renting Art to Movies
Most states, provinces, and cities have local film development offices that allow you to register artworks for rental to film companies. It might also be worth finding out who the working location managers are for your area and letting them know that you have art available for film set rental.
Renting Out Gallery Space
When times get tough, smaller gallery owners rent out their gallery space to artists for a fee. These "vanity shows" can be pretty lucrative, especially if you also take a percentage of a sale.
Another advantage to renting out gallery space to other artists or galleries is that it brings new potential customers into your sphere. Make sure you collect the email addresses of anyone visiting your gallery, so you can offer them memberships and invite them to your exhibitions.
Government Grants
If you do a little research online, you might discover that art gallery owners and artists are eligible for government grants. Government assistance for the arts is usually available at the local city, provincial or state, or federal level.
Granting for galleries can often be found in the Visual Arts or Arts and Culture section of a city, state, or country's official website. Depending on where you are, you might be eligible for materials assistance to produce or exhibit work. You might also be eligible for travel assistance to attend an art fair.
Private Donors
Private donors, or patrons as they are sometimes called, tend to be wealthy art lovers who need a charitable tax write-off. If a potential donor feels that you are working with artists who support their aesthetic tastes or politics, they might be willing to subsidize your rent or other costs.
If you intend to make money this way, then you have to make sure that you have a high-end website that makes the mission statement of your art gallery business very clear. This is also a situation where you must have a business structure to present to donors so that they know that you are competent and worthy of their funding.
Start A Gallery Business
Starting a gallery business is the same as any other business. Writing out a mission statement that clarifies the intention of the purpose of your exhibition space, such as "We intend to show the very best of contemporary artists working in Magic Realism." would be an example.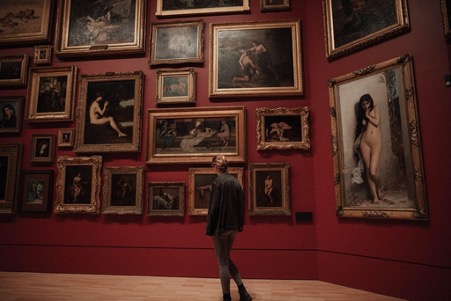 Photo by kevin laminto on Unsplash
The name of your new gallery might also spring out of the development of this mission statement. Make sure that when you choose a name, it will look nice on a business card. It must be easy to remember and unusual enough to be part of your business URL. Once you have it, be sure to register it, as art galleries are legitimate businesses.
Your enterprise must have a well-thought-out business plan that identifies all of your start-up and ongoing costs. This document is crucial for presenting to banks if you want to get a loan and get grants from the government.
The other purpose of a business plan is to help you do a little market research. For example, who is your target market? Are you going to be a non-profit organization or sell expensive works to investors and collectors?
In the end, you need to realize that selling art is a bit of a crapshoot. Most gallery owners make their money by taking 30% to 50% of the sales. Still, many factors will affect the price point of any work, including your reputation, the artist's reputation, and the price that similar work is selling for in your neighborhood.
This is why many gallery owners include contingent ways of making money, such as engaging in fundraising, selling memberships, and selling works online as NFTs. However, if you are a commercial art gallery, you might want to avoid doing too much fundraising as it can make you look desperate.
Start An Art Collective
An art collective presents a different business model than a commercial art gallery. All artists contribute equally to the costs of running the gallery, including the rent. In return, each artist has their own exhibition.
A board of locals generally runs an art collective that an acting chairman and treasurer oversee. Typically there are about 12 artists in an art collective so that each artist can have a month-long exhibition.
The good thing about an art collective is that it can declare itself a non-profit organization. This entitles them to grants and subsidies from local and larger government bodies.
Advice for Struggling Art Galleries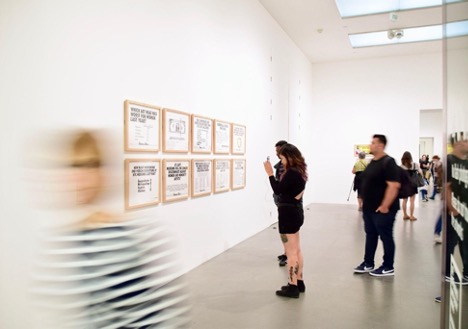 Photo by iSAW Company on Unsplash
Are you a struggling gallery owner wondering how to increase your gallery's revenue? Here are some tips for making your arts organization more profitable.
Donate art that you can't sell to museums and get a charitable tax receipt in return that can help reduce your end-of-year taxes
Cull your roster of artists so that each exhibitor is high-profile or profitable
Lower your rent by finding a smaller or more affordable gallery space
Talk to your artists about the possibility of selling their artworks online as NFTS (non-fungible tokens)
Get involved with your local artists and their community to help spread the word about your gallery
Always maintain a strong online and social media presence with lots of photos of exhibiting artists and their work
Always read the art news and keep up with the latest trends, art fairs, and business models for running an art gallery
How Do Art Galleries Make Money – A Final Word
Art is one of the easiest and the hardest things to sell, especially when times are tough. On one level, people can't afford art, yet if the artwork strikes the right note with a viewer at the right time, it can sell for a lot.
For many, buying art is considered to be part of a spiritual practice, and the act of hanging the work in their home is an expression of their higher self. However, as lofty as your aspirations as a gallerist may be, it is important to remember that a gallery is a business and either earns money or closes.
You must maintain an impeccable online website and social media presence and fundraise with special events. Make sure that you adhere to your original business plan and be true to your original vision as a curator, and soon you will be making global and local sales.