Drawing With a Mouse (Can It Be Done?)
If you've got a laptop or desktop computer without a touchscreen, you may be exploring the possibilities of drawing with a mouse. While it's undoubtedly easier to draw with a digital pencil on a computer screen, can you possibly draw with a mouse?
Drawing with a mouse is possible but highly discouraged as it could cause adverse effects on your wrists. If there is no drawing tablet, touch-enabled computer, or stylus, you can create masterpieces with just a mouse, especially if you have pencils, paper, and a scanner to help.
You shouldn't restrict yourself with subpar tools. Investing in a touchscreen tablet with a good digital pen and a drawing tablet should be a no-brainer for every digital artist. Here, you'll learn why a mouse is bad for artistry and how to make do with it if there are no alternatives.
How to Draw with a Mouse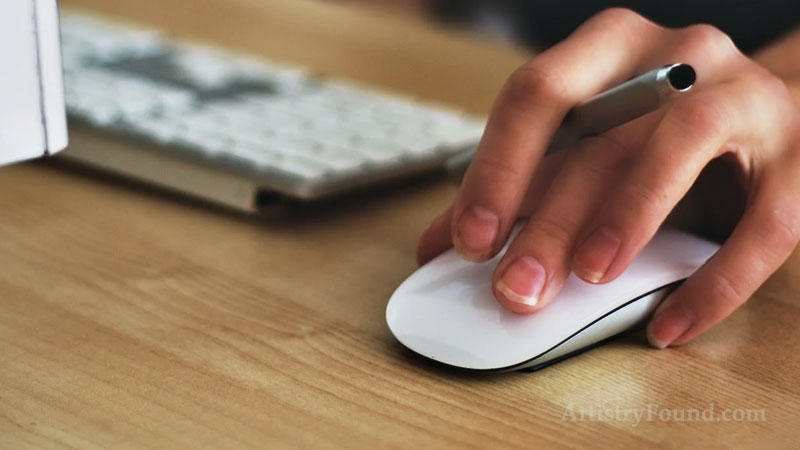 (This article may contain affiliate links and I may earn a commission if you make a purchase)
There are many ways to create great drawings without using a stylus. While a mouse is one of the alternatives, it isn't a better alternative. You should only stick to this tutorial if there is no tablet or digital pen.
The process of drawing with a mouse is more complicated than that of drawing with a pen. Instead of thinking like an artist drawing on paper, you need to think out of the box to incorporate the elements of the program you use to speed up your drawing.
Here is a list of the steps required to make digital art with a mouse on your computer.
1. Choosing a Software
The first step to drawing efficiently with a mouse is getting a good program that aids mouse-based digital art. There are many drawing programs available on a computer, but the best ones depend on what operating system you're running.
The following are some of the software that can help you draw with a mouse.
Adobe Photoshop is a program that works on both Windows and macOS-based computers. Sold as part of the famous Adobe Creative Cloud suite, Photoshop is their flagship program with image manipulation, digital painting, and graphic design capabilities.
Photoshop has many tools that make digital drawing a breeze, even if you only have a mouse. It may take some getting used to, but once you get the hang of it, you'll never let go.
Photoshop and Illustrator are both members of the Adobe Creative Cloud family, but it's hard to tell which is better for drawing with a mouse when comparing both of these programs.
There are some differences in images produced by Photoshop compared to Illustrator. This difference is because Illustrator renders vector images, while Photoshop renders raster images.
To a regular person, the difference isn't huge. As an artist, however, you should conduct further research before settling for one.
Outside the outstanding Adobe Creative Cloud suite, Krita is arguably the best software that lets you draw using just your computer and your mouse.
Drawing on Krita without a mouse isn't the most intuitive experience, but it's not impossible. With a couple of tutorials on YouTube, you can learn to make the most out of the software without buying a drawing tablet or a stylus.
2. Scanning a Paper Image
Drawing your entire artwork from scratch on your computer using a mouse is very inefficient. Not only will you end up with subpar work, but your wrists will also scold you for it.
If you're still learning how to handle a mouse properly while drawing, you may want to speed things up by scanning from a paper drawing.
Getting a piece of paper and a pencil isn't as expensive as getting a drawing tablet and a stylus. To avoid drawing everything from scratch using the unintuitive mouse controls, make a sketch of your artwork on a piece of paper first.
After drawing out your artwork, you can convert it to an image using a scanner or even a high-resolution digital camera. You can then transfer the image to your project to create an outline of the image you'll be making with your mouse.
3. Using the Pen Tool
Most of the software for drawing on a computer has a pen tool. The pen tool simulates a real-life pen and lets you control what feels like a digital pen using your mouse and keyboard.
The pen tool is primarily intended for drawing, although it does much more than just allowing you to draw. You can draw curves and straight lines with machine-level accuracy. You can also use it to trace your scans to create digitized versions of your paper sketches.
To achieve mastery with mouse-only drawing on a computer, you must master the pen tool. There are many "Pen Tool" tutorials on YouTube and Udemy for the different drawing software for PCs. Watch some videos and practice, and you'll never need a digital pen or stylus anymore.
Mouse Drawing vs. Pen Drawing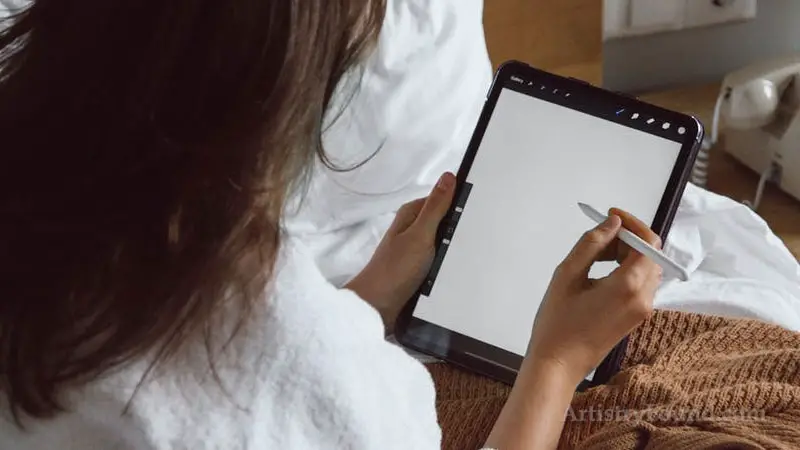 Is mastering the art of drawing with a mouse even worth it?
If you're in the shop for digital drawing gear, you may be looking at the differences between a mouse and a pen.
A mouse is an indispensable part of a computer setup. You must get a mouse when setting up your computer, regardless of the purpose of your computer.
While a pen and a drawing tablet may look like optional accessories, they are invaluable tools for any artist. If you make any digital drawing, you shouldn't skimp on a quality pen and touch-enabled drawing tablet for your studio.
Here are some reasons why drawing with a pen on a touch-enabled computer or drawing tablet is superior to drawing with a mouse.
1. Pressure Sensitivity
When using a supported pen or stylus, the drawing software can tell how hard it is pressing upon the screen, aptly adjusting the output to match the pressure. This feature is exclusive to specific digital pens and is nonexistent on any mouse.
While some programs like Photoshop try to replicate this feature for mouse users through software, the alternatives are so unintuitive, and it doesn't even work on sensitivity; you have to set the width of the lines manually!
2. Natural Feel
Most artists have drawn on paper multiple times before trying out any digital solutions. If you're used to drawing with a pencil on paper, using a mouse will feel like drawing with your legs.
If you want the natural feel of using a pen on paper, you need a drawing tablet with a stylus. Manufacturers are increasingly modifying their digital pen and tablets to have a papery feel when drawing to imitate the natural feel of drawing with a pencil on paper.
Can You Draw with a Mouse?
You shouldn't do everything you can. Of course, you can go three days without food, but that doesn't mean you should go three days without food if it's available.
The same analogy applies to drawing with a mouse compared to using a digital pen and a drawing tablet. If better alternatives are available, why punish yourself by using the less intuitive option?
However, if you don't have a good digital pen and drawing tablet like the XP-PEN Artist at Amazon, you can still create fair drawings with just a mouse if you're an excellent artist yourself.
More From Artistry Found