Do Artist Names Have to Be Unique? (Choose Wisely)
There are millions of people on this planet and more than a few of them are artists. This includes everything from painters, musicians, and novelists to filmmakers, actors, and photographers. With so many artists in the world, there are bound to be some that share the same name. Which brings us to the question: Can two artists have the same name?
Although technically there can be more than one artist with the same name, it is recommended that the name of an individual artist be unique from any other established artist. Having a unique artist's name eliminates confusion in the marketplace and gives an artist a clear brand to market their art.
If an artist shares a name with another more established artist, it can lead to confusion amongst potential fans of their work. Not only that, but it can hinder you from gathering a following or tribe in the first place.
Keep reading to learn more about artist names, and how having a name all your own can benefit your artistic career. I'll even cover how to choose a pseudonym or pen name if need be.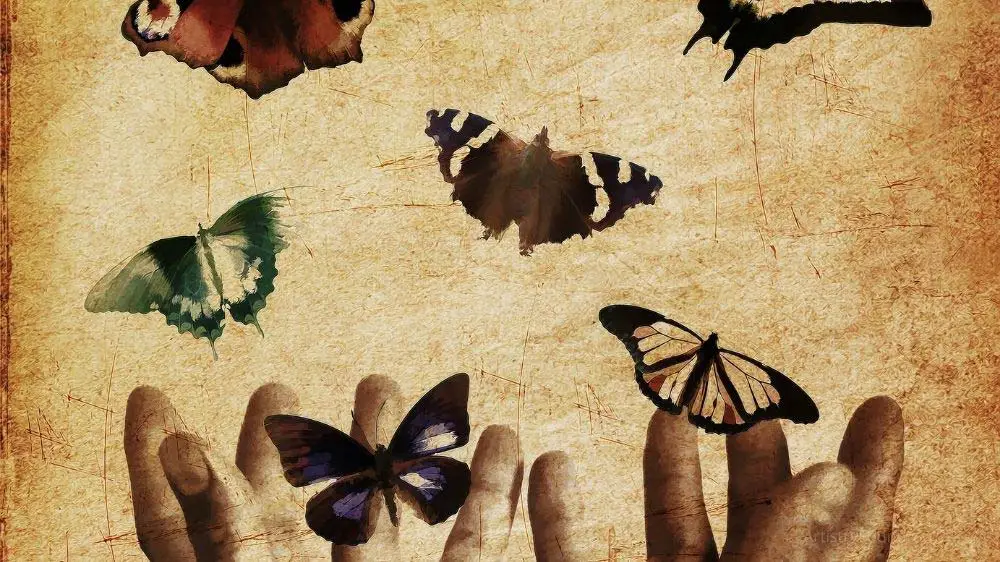 (This article may contain affiliate links and I may earn a commission if you make a purchase)
Can Multiple Artists Have the Same Name?
It is not recommended that an artist has the same name as another and vice-versa. It looks unprofessional, and a lot of unions representing you as an artist do not allow it.
For example, the Screen Actors Guild (SAG) only allows for one instance of a name registered for an actor. For instance, Samuel L. Jackson, the popular actor, registered his name as "Samuel L. Jackson" with the Screen Actors Guild (SAG) because the name Samuel Jackson was already registered by another actor.
If you share your name with another artist, logistical issues can arise when artistic institutions try to categorize your work. Because of this, it may limit an audience from finding your body of work if there are multiple types and styles of work attributed to two or more artists with the same name.
For example, if a musical artist has the same name as another musician, their work could be attributed incorrectly to another artist on a music streaming service.
There have been many such cases, as mentioned above, reported on music streaming services such as Spotify or Apple Music
Serious legal issues could also arise if an artist has copyrighted their name and you have used their name as your own. In the 1960s a band called The New Yardbirds came under fire, as their name was already copyrighted and belonged to another band called "The Yardbirds".
This legal issue forced them to change their name. Interestingly, the forced change in name of The New Yardbirds reaped surprising benefits. The band mentioned above changed their name to Led Zeppelin and the rest is history.
Led Zeppelin is now known as one of the most popular bands of all time. The band greatly benefited by having a unique and memorable name as opposed to their former moniker.
Standing Out with a Unique Pseudonym, Alias, or Pen Name
Your name, as an artist, should be special and represent what makes your work stand out from the crowd. It is the name that the public will come to identify you with. Ultimately a name will become a successful artists entire brand identity.
Fortunately, it is not necessary to use your birth name as your artist name. Many artists have used a pseudonym, alias, or pen name as their brand.
Pseudonyms are names that are not the artist's real name but rather a name used to associate them with their brand of artwork. Many artists use pseudonyms because their birth name is too common or confusing to remember, or difficult to say or spell.
As an artist, creating a pseudonym to remedy this could be as simple as just using parts of your name. The use of a pseudonym is especially useful and easy if your name is long.
The birth name of the modern artist Salvador Felipe Jacinto Dali I Domenech is very long and difficult to remember. For this reason, the artist above chose to rather identity his unique brand in the modern art world under the name Salvador Dali. His name, and by extension his brand, is strongly associated with the type and style of art he created.
Pseudonyms and pen names have also been used to eliminate gender bias. As an example, many women authors in the not-so-distant past have used a male pen name in order for their work to be published and taken seriously.
Popular Artists That Are Known By Their Pseudonym
Many artists have opted to use pseudonyms instead of their real names to stand out from the crowd and not be mistaken for another artist. For generations, people have known them by their aliases instead of their birth names and still do.
These artists, from a variety of fields that range from authors, musicians, and even painters, include but are not limited to:
Artists Name
Art Type
Real Name
Anne Rice
Novelist
Howard Allen Frances O'Brien
Banksy
Street Artist
Unknown
C.S. Lewis
Writer
Clive Staples Lewis
Donatello
Sculptor
Donato di Niccolò di Betto Bardi
Dr. Seuss
Children's Author
Theodor Seuss Geisel
Freddy Mercury
Musician
Farrokh Bulsara
George Sand
Novelist
Amantine Lucile Aurore Dupin
J.K. Rowling
Author
Joanne Rowling
Lewis Carol
Children's Author
Charles Lutwidge Dodgson
Madonna
Singer
Madonna Louise Ciccone
Pablo Picasso
Painter
Pablo Diego José Francisco
de Paula Juan Nepomuceno
María de los Remedios
Cipriano de la Santísima
Trinidad Ruiz y Picasso
Prince
Musician
Prince Rogers Nelson
Salvador Dali
Painter
Salvador Domingo
Felipe Jacinto
Dalí i Domènech
Tao Hongjing
Calligrapher
Musician
Alexandre Ouiary
Tips for Creating a Pseudonym
A simple Google search of your real name can quickly help you decide if you should use a separate artist name. If your given name is too common, difficult to say or spell, or is used by another artist, it's time to consider an alias.
Once you've decided that you'd like to be known as an artist by a pseudonym, there are a few tips and tricks that can help you to choose an artist name:
Try adding an initial to your name if your name is very common.
Combine your name with your middle name, should you have one.
Remove parts of your name if it is long and confusing to remember.
Use a completely different made up name that is associated with your style of work.
Conclusion
It is not recommended or encouraged to use the same name as another artist. If you, as an artist, share a name with a more established artist, it will be much more difficult in the art world to stand out.
Sharing a name with another artist could also lead to serious legal issues if the artist has trademarked the name.
If your name is very common or already used, consider using a pseudonym to represent your art brand identity. Using a pseudonym will allow you to avoid legal and logistical issues and make you stand out from the crowd.
As an artist, the name you pick must preferably be unique and closely associated with your brand of artwork.
More From Artistry Found
Resources:
https://artuk.org/discover/stories/ten-women-who-used-pseudonyms-and-one-man
https://blog.enotes.com/2018/02/02/21-famous-authors-and-their-pen-names/
https://diymusician.cdbaby.com/music-career/choose-artist-name-wont-get-buried-bottom-search-results/